Clarity surrounding the employment status of programme directors and assistant programme directors affected by the proposed transfer of GP training to the ICGP is due by the end of 2020, according to the IMO. Terms of reference for mediation between the IMO and HSE regarding directors and assistant directors on GP training schemes will be signed shortly.
After terms have been agreed, independent mediation chaired by Ms Marguerite Bolger, Senior Counsel specialising in employment law, will commence and involve two phases.
Mr Val Moran, IMO Director of Industrial Relations, General Practice, Public and Community Health, told the Medical Independent (MI) the first phase would lead to a determination on the employment status of directors and whether they are considered contractors or HSE employees. Once this issue has been settled, a mediation process would commence examining the wishes of directors, explained Mr Moran. Some may wish to avail of redundancy packages, for instance, while others may seek transfer to the ICGP. The process directly impacts about 70 individuals.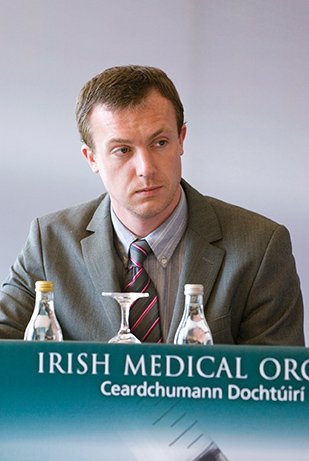 MI understands that the majority of programme directors and assistant programme directors have employment contracts with the HSE, but a minority do not. A spokesperson for the ICGP said that the College "remains satisfied with the progress that is being made" on the issue. Efforts to complete the transfer of training have been ongoing for many years but cannot conclude until clarity is reached on the employment rights and status of programme directors and assistant programme directors.
Separately, the ICGP has said that the shortage of paediatric doctors available to GP training schemes remains a concern.
Nationally, there is a lack of adequate paediatric training posts for GP trainees due to a shortage of paediatricians in Irish hospitals. The matter has been cited as a significant impediment to increasing GP training places. A spokesperson for the College said: "This continues to be of concern. However, the HSE are liaising with the College and all efforts are being made to address this challenge".