The implementation of the Decision Support Service (DSS) by the end of next year is dependent upon a number of factors, according to the Mental Health Commission (MHC). The service will support decision-making by and for adults with capacity difficulties and regulate individuals providing support to people with capacity difficulties.
Speaking to the Medical Independent (MI) at the recent launch of the MHC's annual report for 2018, Commission Chairperson Mr John Saunders described progress with the DSS as being "steady as it goes".
Under the requirements of the Assisted Decision-Making (Capacity) Act 2015, the MHC's remit has been extended to include the establishment of the DSS.
The service will help to ensure that people are afforded the fundamental human right to make their own decisions about their personal welfare, property and finances.
During 2018, extensive work was commenced in preparation for a fully operational DSS in the first quarter of 2020. However, this work is set to continue throughout 2019 as progress is taking longer than expected. It will not be possible to meet the original target, which has since been extended.
Speaking at the annual report launch, Director of the DSS Ms Áine Flynn said the Commission intends to issue a request for tenders for an ICT solution in the coming weeks.
"The main features will be an interactive portal and a searchable register of decision support arrangements."
The revised timeline was noted in the MHC's February 2019 meeting minutes, where it was stated that the Commission was now working towards a new timeline of quarter four of 2020. This would be contingent on a number of factors including funding and ICT, according to the minutes.
Mr Saunders told MI there was "a new cohort of staff supporting the DSS". Furthermore, Ms Flynn noted that more extensive recruitment will be underway in the near future.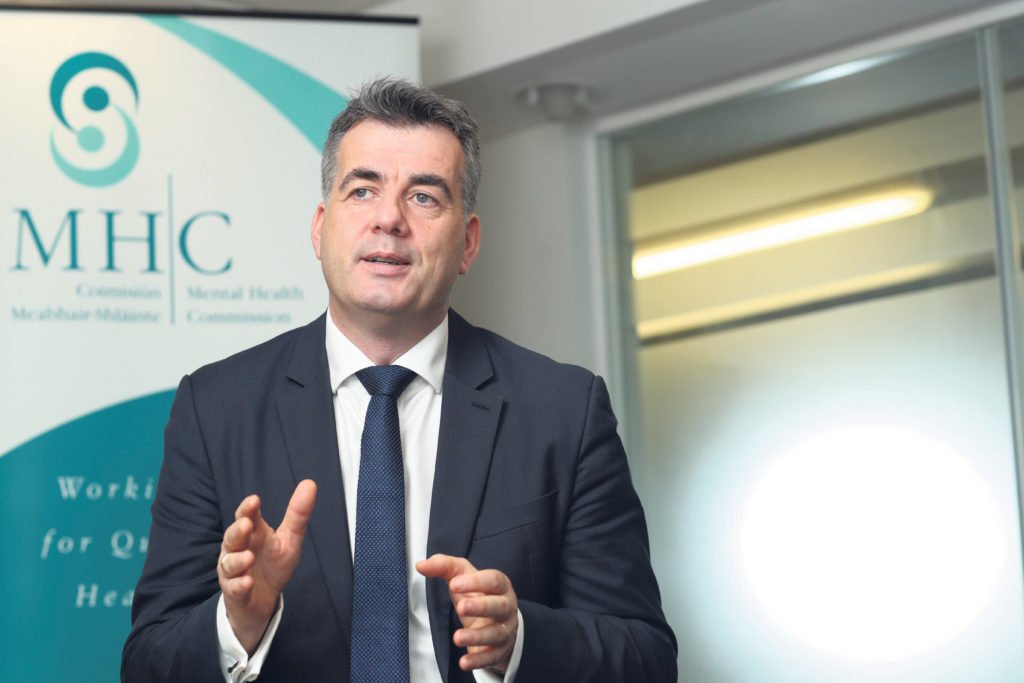 Meanwhile, speaking at the launch of the annual report, MHC CEO Mr John Farrelly said there was "a significant governance and management deficit" within Ireland's mental health services, and referred to some of the evidence cited by the Inspector of Mental Health Services
Dr Susan Finnerty in her annual review.
In the review, Dr Finnerty stated that "there was a serious concern with hygiene and maintenance in a significant number of approved centres. The degree of dirtiness and shabbiness is unacceptable … and shows disrespect for patients' dignity".
Under the regulation of premises, Dr Finnerty reported that 70 per cent of approved centres (inpatient mental health services registered by the Commission) remained dirty, malodorous and poorly maintained. A number of centres remained unsuitable and not fit-for-purpose.
According to Mr Farrelly: "It is important to note that overall compliance for the centres that we regulate increased from 76 per cent compliance in 2017 to 79 per cent last year. That is positive and we welcome those trends.
"However, there is a significant number of approved centres which have – on a consistent and sustained basis – failed to provide the most basic and fundamental aspects of a service, such as privacy and cleanliness."