The HSE National Director of Human Resources Ms Anne Marie Hoey told a HSE committee that talks regarding a new public-only consultant contract were taking "longer than expected". Ms Hoey made her comments in December, when talks appeared to come to an abrupt halt.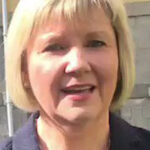 The IHCA recently expressed frustration about how negotiations on the contract stopped in December. It said failure to appoint a new independent Chair had stalled the process.
Senior Counsel Ms Marguerite Bolger was Chair of negotiations but has since been appointed as a High Court judge. The talks on the new Sláintecare contract began in September 2021. The following month, Minister for Health Stephen Donnelly said he would like to see a new contract agreed "within weeks".
In December, Ms Hoey told members of the people and culture committee that "contract discussions are progressing and [are] taking longer than expected to conclude".
Further frustration with the progress in negotiations on the new public-only consultant contract were expressed by doctors in recent weeks.
IHCA President Prof Alan Irvine said on 25 March that "in order to fill these record number of vacant consultant posts, the Government must reverse the flawed decision to cut the pay of consultants appointed after 2012 and end the pay disparity immediately".
"It also must appoint a new independent Chair, agreed with the representative organisations, to oversee the new consultant contract negotiations, which have stalled by the State with no engagement since last December."