Complexities around the risks and benefits associated with children's use of social media were discussed at the 9th Europaediatrics Congress 2019, held in Dublin last month.
Speaking to the Medical Independent (MI) about his presentation on social media use by children and adolescents, Dr Damian Roland, Consultant and Honorary Associate Professor in Paediatric Emergency Medicine, University of Leicester, UK, commented: "Use of social media or the internet clearly has some sort of effect on children and young people, but we need to be open minded as to the impact that has in directly causing disease process or problems with wellbeing.
"So, be aware that social media is out there and exists, [but] I don't think we should worry. We need to be cognisant about many issues that children and young people face. They use social media to help get them through issues, so it is not a black or white scenario, it is various shades of grey," said Dr Roland, who is a research leader in the formation and evaluation of interventions that improve recognition of sick children in emergency and acute care settings.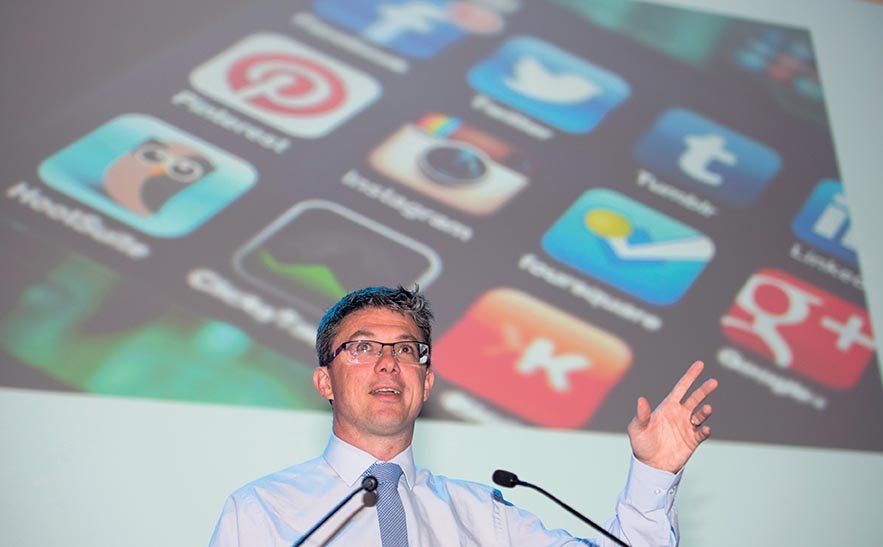 Caring for children who spend an unhealthy amount of time online can be complex, he outlined. "Defining what is 'too much time' can be quite difficult. In my lecture I say that an extreme amount of internet use is thought to be more than six hours a day, but the impact will vary between different children. One of the key messages is that time is displaced from other activities that that child could or should be doing.
"The big message from the Royal Paediatrics and Child Health Document was to not get too concerned with internet or screen-time, but to consider what the child isn't doing in terms of exercise or social interaction or eating. You might eat a lot when you are watching television and that is going to make you obese. If you are not doing exercise you are not going to be as healthy. If you are not communicating as a family that leads to poor cognitive development and challenging relationships in the future, potentially. It may not be the screen-time that is doing the harm, but it can be the family not being aware of what the children are doing," he continued.
Dr Roland clarified that a healthy relationship with social media allows children to develop, collaborate and learn skills such as communicating with other people. He explained that a wealth of knowledge can be gained as a child through social media and the internet.
On what GPs need to be aware of in identifying children seriously affected by social media usage, he commented: "You need to be aware that it is unlikely that the family are going to present you with [social media over-usage] being a problem. What you do need to look out for, however, is particularly low moods and it is worth exploring internet and social media usage as part of the discussion for causative factors. What might fall out of that discussion is cyberbullying, something that we know is rife. Problems such as expectation mismanagement, such as someone seeing all of their friends having a good time or their friends looking cool and slim, but in fact, these are doctored photos and they are misreading their place in their societal friendship group because of what social media is doing, rather than what is actually happening."
Dr Roland acknowledged that paediatrics is changing as a result of the huge surge in social media usage in recent years. It is something that requires adaptation and change, especially with regards to self-diagnosis. "I can tell you that a child isn't going to avoid the internet because you told them to. You are not going to be there. Give them some good advice as to where to go. As a GP, you need to be aware of the primary conditions that children are going to be looking up and look at them yourself. Decide what information is good and bad from your perspective, so you can give that advice."
The Europaediatrics Congress was held at the Convention Centre in Dublin from 13-15 June and hosted a wide range of speakers and guests from all over the world. The congress is the annual highlight of the activities of the European Paediatric Association and the Union of National European Paediatric Societies and Associations (EPA-UNEPSA).