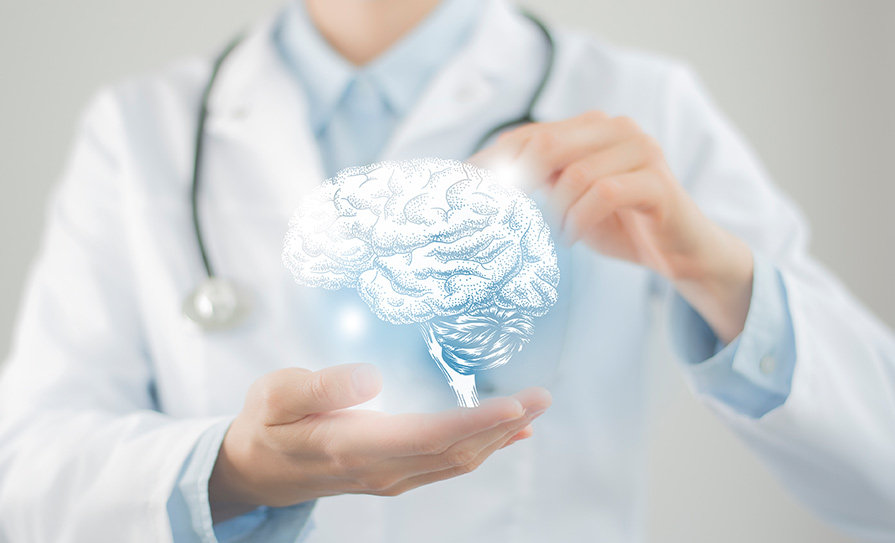 We preview the upcoming Annual Neurology Update Meeting in Dublin
The 22nd Annual Neurology Update Meeting will take place on Friday 6 October 2023 at the Radisson Blu St Helen's Hotel, Stillorgan, Dublin. The theme of this year's event is functional neurological disorders (FNDs).
The meeting has been organised under the directorship of Dr Aoife Laffan. Dr Laffan is a Consultant Neurologist at St James's Hospital, Dublin, with a primary role in long Covid neurology and has been the Clinical Lead for the development of long Covid neurological services in Ireland. Dr Laffan qualified from University College Dublin in 2007. In 2012, she completed her MD thesis on autonomic function in epilepsy. Dr Laffan completed her specialist training in Ireland and went on to complete two Aspire Fellowships; the first in deep brain stimulation for movement disorders at the Mater Misericordiae University Hospital, Dublin, and the second in epilepsy and chronic disease management at St James's Hospital. Dr Laffan's specialist interest is in FND and she has spent time with Prof Jon Stone and his team in Edinburgh. She is a founding member of the Functional Neurological Disorder Society (www.fndsociety.org), an international group aiming to improve the diagnosis and treatment of patients with FND. She is the clinical lead for FND in Ireland, working to develop a national service which would be the first of its kind.
"This is a neurology education day, which will be of interest to neurologists, general physicians, and general practitioners," according to Dr Laffan.
"The meeting will be highly relevant for specialists and generalists who manage neurological illness, presenting the latest developments in diagnosis and treatment in a practical 'What you need to know' format with short talks with clinical insights for management of neurological patients."
Opening session
Dr Laffan will deliver an introduction to the meeting, after which she will give the first talk of the opening session. It is titled 'FND: Past, present, and future.' It will be followed by a talk from Dr Stoyan Popkirov, Consultant Neurologist, University Hospital Essen, Germany. Dr Popkirov's talk is on the subject of functional seizures. His research is focused on the clinical management and pathophysiology of dissociative seizures and other functional neurological disorders. He is a member of the International League Against Epilepsy's functional/dissociative seizures taskforce and is a founding member of the German FND working group.
Second session
The second session of the Neurology Update Meeting will open with a talk by Dr Sarah Lidstone, Consultant Neurologist, Toronto Rehabilitation Institute, Canada, on functional movement disorders. Dr Lidstone is the Director of the integrated movement disorders programme, which is an interdisciplinary precision rehabilitation programme at the Institute. She is a specialist in movement disorders and an Assistant Professor at the University of Toronto. Dr Lidstone completed her residency in neurology and her Fellowship in movement disorders at the University of Toronto. Prior to this, she completed her PhD in neuroscience at the University of British Columbia studying the placebo effect in Parkinson's disease. During her training she also spent time in the UK, Switzerland, and the Netherlands learning about diverse models used in the care of movement disorders. Her research focuses on developing and testing novel therapy approaches with an emphasis on rehabilitation that targets the integration of physical and mental health, and the development of self-management skills. Dr Lidstone is passionate about the integration of the brain, mind, and body, empowering patients with education, and partnering with patients in all elements of her work.
'Other functional neurological disorders' is the title of the next talk. The speaker is Dr Ingrid Hoeritzauer, Consultant Neurologist, Royal Infirmary of Edinburgh, Scotland. Dr Hoeritzauer completed her undergraduate degree at Queen's University Belfast with a semester in Humboldt University in Berlin and an intercalated degree in psychology at University College London. She undertook her neurology training in Belfast and Edinburgh including a PhD looking at the clinical features and prognosis of 'scan negative' uro-neurological disorders. She currently works in Edinburgh as a consultant with an interest in FNDs and has recently been awarded an NRS Fellowship. Dr Hoeritzauer is a principal of the functional neurological disorders research group along with Prof Stone and Prof Alan Carson and Dr Laura McWhirter.
Third session
The first speaker in the third session is Dr McWhirter. She is a Consultant Neuropsychiatrist working in traumatic brain injury rehabilitation at the Royal Infirmary of Edinburgh. The topic of her talk is functional cognitive disorder and long Covid.
Dr McWhirter's research interests include FNDs, cognition, and brain injury. She has a particular interest in the clinical assessment, phenomenology, and treatment of functional cognitive disorders and related conditions. Recent research has included a clinical study examining cognitive difficulties after Covid-19.
Prof Stone, Professor of Neurology at the University of Edinburgh and Consultant Neurologist, NHS Lothian, Scotland, will follow Dr McWhirter's presentation. His talk is titled 'Sharing the diagnosis of FND and the assessment as treatment'. Prof Stone was a medical student in Edinburgh before working in Oxford, Leeds, and Newcastle and then returning to Scotland. Since 1999, he has promoted a new transparent, pragmatic and multidisciplinary approach to FND. In 2009, he made the first website (and now app) for patients with FND at www.neurosymptoms.org, which is now widely used across the world. He has published over 300 articles in the area including large cohort, mechanism, and treatment studies, and led on new diagnostic criteria for FND in DSM-5 and ICD-11. He is the first Secretary and co-founder of the new international FND Society.
Fourth and fifth session
Prof Carson, Consultant Neuropsychiatrist, Royal Infirmary of Edinburgh and Honorary Professor at the University of Edinburgh, is the first speaker in the fourth session. Prof Carson will speak about psychiatry and psychology in relation to FND. Prof Carson graduated in medicine from Edinburgh University in 1991 and completed basic psychiatry training at the Royal Edinburgh Hospital. Following six months as a Wellcome Research Fellow examining the cognitive effects of HIV infection in a Kenyan population, he was Lecturer and Honorary Senior Registrar in Psychiatry at the University of Edinburgh.
During this time, he developed his interest in neuropsychiatry. He was subsequently appointed Consultant Neuropsychiatrist to Rehabilitation Medicine at the Astley Ainslie Hospital and to the Department of Clinical Neurosciences at the Western General Hospital. He was an original grant holder for the development of the Scottish Mental Health Research Network.
The second talk of the session will be delivered by Dr Glenn Nielsen on the topic of physiotherapy for FND. Dr Nielsen is a clinical and research neurological physiotherapist at St George's University of London and St George's University Hospital, UK, where he leads a specialist NHS physiotherapy service for functional motor disorder. He is currently leading a multicentre, single-blind, randomised controlled trial of specialist physiotherapy for functional motor disorder (physio4FMD.org) and an National Institute of Health and Care Research-funded observational study of functional somatosensory symptoms.
Prof Stone will deliver a talk in the fifth and final session titled 'FND is not malingering'. There will also be a discussion on clinical cases.
The RCPI has accredited the programme of this meeting with six continuing professional development (CPD) credits in the external CPD category.
The meeting will be a live, in-person event for attendees. Registered delegates will be given access to recorded sessions of the meeting approximately two weeks following the event, for a period of six weeks. This will provide delegates with the opportunity to review lectures of specific interest.