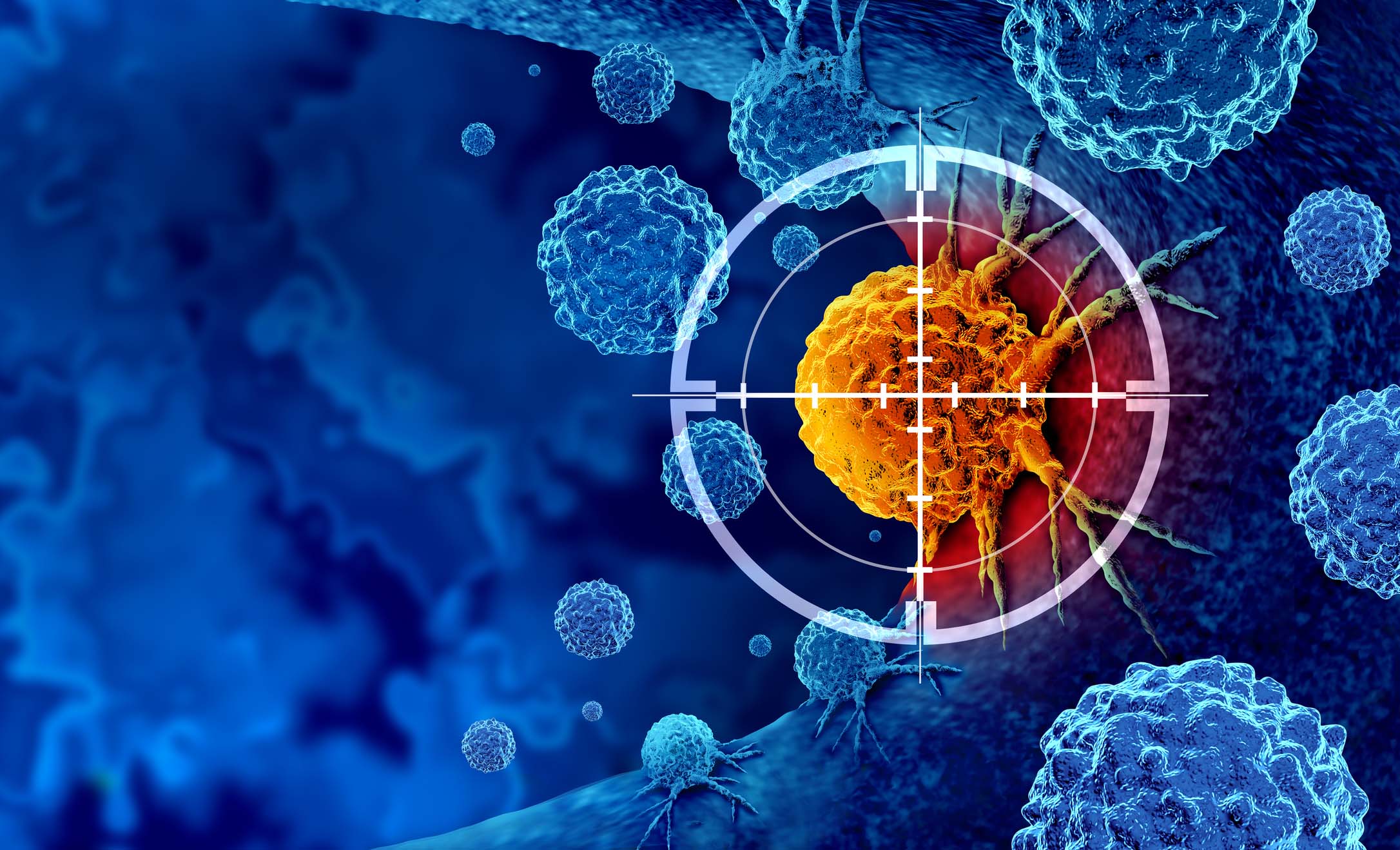 This year's Gathering Around Cancer will be one of the highlights of the cancer conference calendar
Gathering Around Cancer 2023 will be held in the Croke Park Conference Centre on 16 and 17 November. Renowned national and international speakers will come together to share their expertise and clinical updates across a range of cancer areas and sub-specialties.
The Gathering will cover a wide range of clinical themes relevant to cancer care professionals, and high on the agenda is the development of comprehensive centres.
"Our annual meeting also offers an opportunity for Irish people involved in many aspects of cancer care at home and abroad to gather in Dublin," say the organisers.
"Once again, a multidisciplinary clinical team will be joined by colleagues from basic science, healthcare management, and from industry. We aim to focus on the topics that change the way we approach the management of cancer, with a focus on clinical updates, amending care pathways as the evidence and circumstances change, while still fostering research collaborations."
On Thursday 16 November, the meeting will begin with a welcome address from one of the organisers, Prof John McCaffrey, Consultant Medical Oncologist, Mater Misericordiae University Hospital (MMUH), Dublin. Prof McCaffrey, along with other organisers – Prof David Gallagher, Consultant Medical Oncologist and Consultant Medical Geneticist, St James's Hospital, Dublin; and Dr Megan Greally, Consultant Medical Oncologist, Beaumont Hospital, Dublin – will chair some of the conference sessions.
The first session will focus on research and clinical investigations. It will feature talks on litigation in breast cancer, the nursing role in genomic medicine, and immunotherapy and the gut microbiome, among others.
The next session entitled 'Specialty update and areas of interest' includes topics of discussion such as: Climate change and cancer; drug access; and updates on sarcoma, lung cancer, and head and neck surgical oncology. The third session is on genitourinary cancers: Talks on prostate cancer and renal cancer are on the agenda. It will also feature a presentation by Counselling Psychologist in Psycho-oncology, Dr Sinead Lynch (PhD), MMUH, on the COMFORT trial.
COMFORT
This is a single-centre, prospective, randomised controlled trial (RCT). COMFORT stands for COMpassion-FOcused therapy and breathing pattern ReTraining. Patients who experienced cancer recurrence since March 2020 (the onset of the Covid-19 pandemic in Ireland) were identified for participation. Eligible, consenting candidates who score 4 or higher on the distress thermometer were to be enrolled in the study. Participants were to be randomly allocated to receive either a six-week, group-based, online, compassion-focused therapy, and breathing pattern retraining intervention, or the control arm. Those in the control arm were to be offered the group intervention after the 18-week study period. The primary outcome is the distress thermometer score at 18 weeks post-baseline, though secondary outcomes will include measures of mood, traumatic distress, and mental adjustment to cancer.
"To our knowledge, this protocol describes the first RCT, which directly examines the effect of a group-based psychological intervention on Irish patients experiencing cancer recurrence in the context of Covid-19," say the researchers.
"The outcome of this trial is likely to be two-fold: It will determine if the psychological intervention achieves its primary objective of distress amelioration three months post-intervention; and to establish the feasibility of delivering this intervention in a virtual format."
Genetics and scientific 'ecosystem'
The next session dives into the subject of genetics. The potential limitations and germline implications of tumour sequencing in cancer patients will be the focus of one discussion. Another talk in this session is on 'Race, ancestry, and genetics'. It will be delivered by Dr Mark Robson, Consultant Medical Oncologist, Memorial Sloan Kettering Cancer Centre (MSKCC), New York, US. Dr Robson specialises in the identification and management of individuals who have inherited an increased risk for cancer.
"I concentrate on helping men and women with cancer incorporate genetic information into their treatment plan," says Dr Robson.
"For those who are at increased risk, but have not been diagnosed, I work to develop a plan that will help them either prevent the development of cancer, or limit its impact if it occurs. Along the same lines, my research focus has studied the best ways to use genetic information to improve the outcomes of those with or at risk for hereditary cancers of all types."
The following session examines the 'scientist ecosystem'. The session will open with a presentation by Prof William Gallagher on the All-Island Cancer Research Institute (AICRI). Prof Gallagher is co-lead of AICRI, which aims to bring together cancer researchers from across Ireland.
"Our mission is to provide an overarching framework for cancer research across the island of Ireland, from discovery to implementation, for the benefit of cancer patients and wider society," according to the Institute.
Other talks during the session will focus on gynaecological cancer and digital health. There will also be a progress report on the National Cancer Control Programme (NCCP) cancer research group, and the National Cancer Mission Hub.
Closing remarks at the end of the first day will then be delivered by the National Director of the NCCP, Prof Risteárd Ó Laoide.
HIPEC
After a welcome address by Dr Greally, the first session on Friday 17 November will take place. It is on the subject of hyperthermic intraperitoneal chemotherapy (HIPEC). Dr Garrett Nash, Colorectal Surgeon, MSKCC, US, will discuss outcomes from the ICARuS RCT. This trial evaluated the relative efficacy of HIPEC with mitomycin C compared to early postoperative intraperitoneal chemotherapy with floxuridine, after cytoreductive surgery, for the treatment of peritoneal metastases from colorectal or appendiceal cancer. The 'Irish experience' of HIPEC, and cytoreductive surgery and HIPEC for epithelial ovarian cancer, will also be discussed.
Final sessions
The next session centres on gastro-intestinal (GI) cancers. Presentations will cover: Upper GI cancer; informing precision medicine for pancreatic cancer; hepatobiliary cancer; and immunotherapy for dMMR/MSI-high colorectal cancer.
Session eight of the meeting is devoted to the Organisation of European Cancer Institutes (OECI) and comprehensive cancer centres. It will consist of presentations from Dr Jean-Benoit Burrion, Chair of the OECI Accreditation and Designation Board; and Mr Simon Oberst, Director of Quality and Accreditation, OECI.
The next session is on rectal cancers, with total neoadjuvant therapy among the issues to be discussed.
The final session will be an update on breast cancer. 'Tailoring systemic therapy for early stage HER2+ breast cancer: State of the art in 2023' is the title of the talk by Dr Ciara O'Sullivan, Assistant Professor of Oncology, Mayo Clinic, Minnesota, US. Dr O'Sullivan's current focus relates to increasing understanding of the mechanisms of drug resistance and investigating novel agents in the metastatic setting. She also has an interest in tailoring treatments for patients with HER2-positive breast cancer treated with curative intent. Artificial intelligence in breast cancer, and breast conservation and axillary management, will be discussed in other presentations.
After the session, Prof Gallagher will make some final remarks and the two-day meeting will be brought to a close.