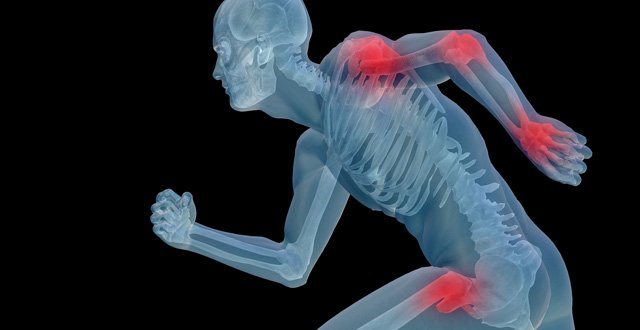 he Russian philosopher Mikhail Bakhtin (1895-1975) said that no meal can be sad. But Bakhtin never completed an 18-mile cross-country race and later sat in a cold village hall, muddied, nauseous and munching morosely on a slab of carrot cake. My sadness lasted around five minutes and could have been ascribed to my temporarily deranged physiology, with spiking biochemical profiles of Himalayan proportions. More likely, however, was that my short-lived melancholia stemmed from the realisation that I'm getting old, a fact confirmed by my finishing third in the over-60s category… and last overall.
In recent years, I have finished last in a few races, but this was the first time where competitiveness was replaced by a desire to merely finish, hence my decision to keep training but stop racing. Given my long-running career of consistent mediocrity, I'm now aware of walking on eggshells while trying not to tread on toes as I approach one of my high horses, which has been tethered quietly nearby for many years.
In his book From Last to First (2009), Olympic Marathon bronze medallist Charlie Spedding wrote: "Road racing used to be a serious sport for competitive runners, but it has been hijacked by charities and overweight joggers." I can't help thinking that Spedding not only had a point, but was also brave to express it, especially in this 'everyone's a winner' era of mass participation events and falling standards. For example, writing in the New York Times (22 October 2009), Juliet Macur's piece — 'Plodders have a place, but is it in a marathon?' — noted that "[in 1980, the median finishing time for male runners in US marathons was three hours, 32 minutes, 17 seconds, a pace of about eight minutes per mile. In 2008, the median finishing time was 4:16, a pace of 9:46." Macur also references the 2008 Honolulu Marathon, where 44 per cent of the field took more than six hours to finish, with some even stopping for lunch.
Marathons were once primarily athletic events,with all competitors training to compete, rather than today, where most participants aim to finish on what is often little or no training. The reason is that marathons are chiefly fund-raising ventures for charities, where heroic struggles for a decent time are eclipsed by a determination to merely cross the line — sometimes with serious health consequences.
For example, Nettleton and Hardy, writing in Health: An Interdisciplinary Journal for the Social Study of Health, Illness and Medicine (2006, 10:441-460), cite the report of a runner who finished the London Marathon with a broken hip and declared — from his hospital bed — "I was determined to complete the race because I had told people who sponsored me that they would not need to pay up if I failed. I'd raised £8,500 for Whizz Kidz; I couldn't let them down."
The global running boom of the late 1970s and early 1980s provided an opportunity for further commercial expansion of the sports drinks industry, bombarding susceptible participants with misleading advice about hydration — often bolstered with flawed peer-reviewed studies from authors with links to the sports drinks industry — and helping to create a new disease of exercise-associated hyponatraemia (EAH) through voluntary over-drinking of fluids. EAH has caused at least 14 documented sports-related deaths worldwide.
The mental and physical health benefits conferred by running are undoubted and should be promoted. But perhaps we should acknowledge that being fit does not always equate with being healthy, a point made by Maffetone and Laursen in Sports Medicine — Open (2016, 2:24). In 'Athletes: Fit but Unhealthy?', they note that "[p]oorhealth can be observed in athletes who adhere to sport's global 'no pain, no gain' mentality, who may push themselves beyond a point of appropriate system stress."
A combination of high training intensity and high-glycaemic diets, it appears, is not the healthiest approach. But who would have been daft enough to do that?
Er… that would have been me.
Although I'm no longer daft enough to combine high-intensity training with wolfing down carb-laden rubbish — the carrot cake was an exception, honest — there are many other things I'm daft enough to do. One of them was to read Morrison et al's 'Assessment of Cardiovascular Risk and Preparticipation Screening Protocols in Masters Athletes: The Masters Athlete Screening Study (MASS): A Cross-Sectional Study', in BMJ Open Sport & Exercise Medicine (2018;4: e000370). They reported that "[p]reparticipation screening in masters athletes [these are the old guys, like me] detected 11.4 per cent to have clinically significant cardiovascular disease and 8.5 per cent to have a high cardiovascular risk profile." Oh, great.
But I was heartened, as it were, with Lois Rogers's piece in the European Heart Journal (2011, 32: 2,585-2,593) that "[t]here is currently no evidence that athletes are at an increased risk of dying. Additional reassurance is provided by the fact that very few athletes die while competing in endurance events."
By the way, I've decided to participate in a marathon next year — and I will not be competing, but aiming to finish. I'm glad that has made my position crystal clear.