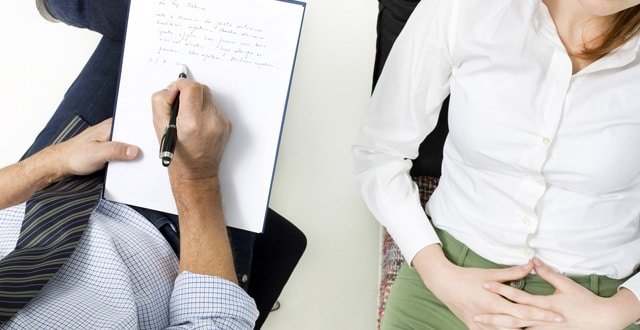 Fifty years ago, writing in The Lancet (16 November 1968), consultant psychiatrist Dr J Crawford Little reflected on "Objectivity in Clinical Psychiatric Research". Observing that "[m]uch of psychiatric practice is, and is likely to remain, unscientific …", Little enlarged on this by stating that psychiatry comprised an "extraordinary compound of myths, hunches, fashion … [you get the idea] … and some science, all promoting a staggering perceptual inertia".
Notwithstanding psychiatry's "staggering perceptual inertia", it was all a long time ago; times change and some 30 years later psychiatry had prised itself away from Little's implication – at least, that's my inference – that the discipline was more a branch of the humanities than of medicine. Instead, psychiatry was quick to assume the scientific mantle of evidence-based medicine (EBM). However, it was apparent that not all psychiatrists were keen to forsake the confidences of the chaise longue for the rigours of the randomised controlled trial. For example, when Levine and Fink made "The case against evidence-based principles in psychiatry" (Medical Hypotheses, 2006; 67: 401-10), they noted that psychiatry's "diagnostic system is based on consensus and not experimental evidence".
The following year Dr Mona Gupta, writing in Theoretical Medicine and Bioethics (2007; 28:103-120), asked, "Does evidence-based medicine apply to psychiatry?" Concerned about "aspects of psychiatric disorders and psychiatric treatments that do not conform well to the requirements of EBM", she warned that evidence-based psychiatry (EBP) "may place psychiatrists in a situation whereby they believe they have knowledge about interventions they cannot justifiably claim to possess".
When Dr Niall McLaren complained about "Psychiatry's lack of scientific foundation" in Australasian Psychiatry (2010; 18: 590), Dr Sam Restifo, in a 2011 letter (bearing McLaren's title), to the editor of the same journal, commented that McLaren's analysis was shared by others. Restifo also worried that psychiatry was retreating into a scientific bunker "because it is losing (or has already lost) its territory on the psychosocial/psychotherapy front, the 'hearts and minds' of the community, and now has few places left to go".
Is psychiatry "[l]osing its territory", with "few places left to go"? If so, Restifo's chilling speculations might help explain, for example, psychiatric excursions into territories such as hitherto unexplained illnesses like myalgic encephalomyelitis (ME). For example, the biopsychosocial (BPS) model of ME proposes that psycho-behavioural interventions can alter its course favourably. The credibility of the BPS model, however, was dealt a severe blow when the results of the so-called PACE trial, published in The Lancet (2011, 377: 823-836), were discredited on several fronts in peer-reviewed articles. By contrast, mounting evidence shows that ME has a biological cause, centred on the immune system and a probable inflammatory process.
When the scientific basis on which psychiatry is popularly supposed to rest is challenged by psychiatrists themselves should those individuals be branded as militant? No (even if it's a welcome change from ascribing militancy to some ME organisations). More importantly, there is a sense in which psychiatry appears to be "muscling in" on other medical specialities, with, as Gupta (above) warns, EBP placing psychiatrists in situations where they wrongly believe they have knowledge about the appropriate intervention. Might this be the case with ME? If so, it constitutes a disservice both to ME patients and psychiatry.
That psychiatry has an image problem is supported by evidence from the European Psychiatric Association (EPA). Writing in the European Archives of Psychiatry and Clinical Neuroscience (2016; 266: 139-154), Möller-Leimkühler et al, offer "EPA guidance on improving the image of psychiatry". In a section ominously entitled "Competition and Intruders" they highlight "the concern that psychiatry is in danger to be absorbed [sic] by other disciplines", noting the risk of a "hostile takeover by one or more of a number of disciplines like neurology, general medicine, alternative medicine, clinical psychology or social work taking advantage of psychiatry's stigma, lack of laboratory tests and clear diagnostic boundaries in order to gain new territory".
The 27th European Congress of Psychiatry will convene this April and its motto is "Psychiatry in Transition". Perhaps delegates could usefully debate the proposition of whether the apparent lack of a scientific foundation precludes psychiatry from "transitioning" from its "scientific bunker" into a vibrant discipline with its own valuable tenets. It doesn't.
My intention is emphatically not to denigrate psychiatry. Being no more immune to emotional distress than anyone else, I might need to consult a psychiatrist at some time in the future (perhaps now, some readers might suggest after reading this), but it seems that psychiatry is in a – Scots word coming up – fankle. There is enough work for psychiatrists to be getting on with in relation to the alleviation of emotional distress without the need to acquire scientific territory from other disciplines. If there is a place for intuition, experience, and informed intelligent, even "non-scientific" yet coherent thinking – and listening – it is in psychiatry.
As Marcel Proust observes in Volume 5, "The Prisoner" (1923) of his In Search of Lost Time: "The only true voyage of discovery… would be not to visit strange lands but to possess other eyes."