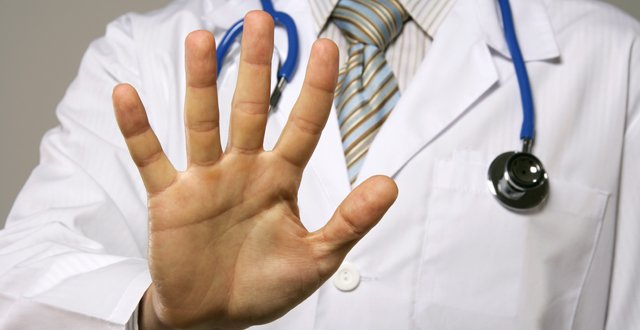 "Whassa pointa that?" I moaned to Smicker during our English Lit class. "The 'pointa that', Winter," thundered my teacher — who could hear a participle drop at 40 yards — "is that I <em>say</em> there is a point to learning poetry by heart!" And it was one that only took me decades to grasp: That a readily-accessible verse or poetic fragment can be a life-enhancing experience.
But life enhancement of a different nature was sought urgently many years ago when my wife somehow survived an initial assault from a grade 5 sub-arachnoid haemorrhage. She was taken from intensive care to a neuro ward prior to surgery the next day. Without an operation (which proved successful) to repair the aneurysm, she would die, so there was no questioning its necessity. What I did question — albeit silently — was the procedure for obtaining her consent. And that's when, inexplicably, schoolboy memories of Keats's <em>On First Looking into Chapman's Homer</em> (1816) arose to provide a split perspective.
I sat at her bedside; she lay semi-conscious, the effects of the sedative slowly ebbing away. Then a junior doctor — let's call him 'Chapman' — arrived, together with a demeanour whose unspoken declaration was that this ward was 'ruled as his demesne'. I wasn't sure what was happening "til I heard Chapman speak out loud and bold". Focused as a spotlight, he was armed both with paperwork and a determination to ensure that when he left, all box-shaped elements of this exercise in obtaining consent for tomorrow's operation would be well and truly ticked.
I felt less "like some watcher of the skies when a new planet swims into his ken" and more that we had been noisily interrupted. My wife, stirred by the rumpus, succeeded in opening her eyes and tried to focus on the document now brandished in front of her — a futile attempt, as her contact lenses had been removed days before. But now a new challenge arose: She — we — had to assimilate and consider some of the many risks the operation courted, and which Chapman was reciting like a cantor on Benzedrine; so, if she could just sign… here? On his way out, Chapman pirouetted and asked, "Any questions?" We "look'd at each other with a wild surmise" and said "Duhhh", much as Homer — the Simpson, not the Greek — might have uttered when faced with choosing between a crate of beer and a box of donuts. Chapman interpreted my wife's head moving slowly in bewilderment as a 'no, you've made it all perfectly clear', said thanks, and left.
With time comes perspective, however, together with a more charitable recollection. In retrospect, it may well have been that a stressed-out Chapman had been up all night, all by himself, tending to patients and that he just wanted to complete this administrative chore before going home to fall into a deep sleep. So, I was intrigued to come across 'All by myself: Interns' reports of their experiences taking consent in Irish hospitals', published recently in the <em>Irish Journal of Medical Science</em>. Heaney et al's aim was to evaluate a 12-point questionnaire returned by each of 60 interns at three Irish teaching hospitals to determine their roles in the surgical consent process and to identify their concerns.
Noting that 44 interns (73.3 per cent) had never been supervised by a senior doctor in obtaining consent; of 58 interns who had obtained consent, "six interns (10.3 per cent) reported knowledge of 'all' the steps of the procedure [and]… only five interns (8.6 per cent) reported that they were aware of all the risks of the procedures", the authors concluded that most of the "interns reported that they had taken consent for a procedure without full knowledge of the procedure and its complications".
Citing the Medical Council's view that "an intern is deemed to be an unsuitable delegate", the authors speculate "whether [interns] should be involved in the consent process at all". It seems that more-senior doctors need to be involved in this sometimes tricky undertaking.
I would make a further suggestion, having looked at <em>Consent to Medical Treatment in Ireland</em> (2015) by the Medical Protection Society, where it states (page three) that there are three components to valid consent: Capacity, information and voluntariness. Bearing these three in mind, and as a non-medic with a narrow but sharp experience of the consent process on a patient sample of one, consenting would be a more meaningful process if the patient were fully conscious at the time consent is sought.
But there are other aspects of the process that merit further consideration. For example, Donovan-Kicken et al considered "sources of patient uncertainty when reviewing medical disclosure and consent documentation" in <em>Patient Education and Counselling</em> (2013, 90:254-260), finding four distinct areas of uncertainty: Language; risks and hazards; the nature of the procedure; and the composition and format of documentation. The most important area is language, and interns trying to impart lucid explanations in what might not be their mother tongue — or their patient's — may struggle.
If only the consenting process, like poetry, could be learned by heart.