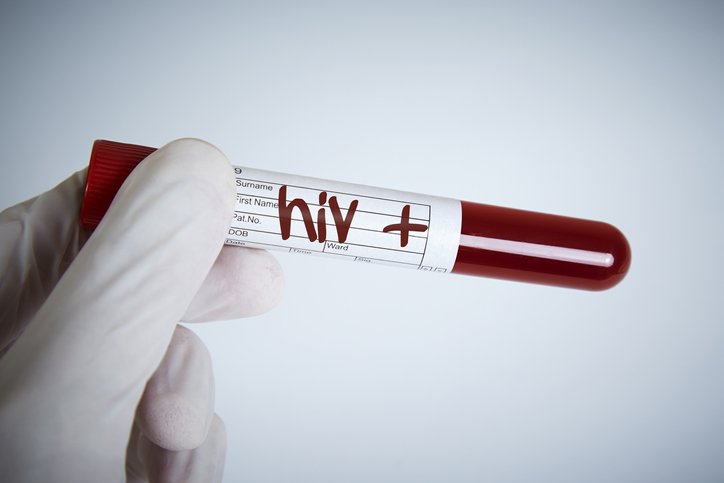 Laboratory Request, Hiv Test, Hiv Positive
Just because the world is in the middle of a pandemic, it doesn't mean other public health problems have gone away. Last week's editorial referred to the negative health consequences that will occur if climate change fails to be adequately tackled.
It was recently revealed that the number of people living with undiagnosed HIV is increasing in the World Health Organisation (WHO) European Region. As with Covid-19, testing limitations are contributing to the issue.
According to new data, published by the European Centre for Disease Prevention and Control (ECDC) and the WHO/Europe, over 136,000 people were newly diagnosed with HIV in 2019.
Of these, 20 per cent were diagnosed in the EU/EEA and 80 per cent in the eastern part of the European Region. Every second HIV diagnosis (53 per cent) happens at a late stage of the infection.
According to the WHO and ECDC, this signals that testing strategies in the region are not working properly to diagnose HIV early. The number of people diagnosed with AIDS, the end-stage of an untreated HIV infection, has gone down by more than half in the last decade.
The Sustainable Development Goal (SDG) target of ending the AIDS epidemic by 2030 is achievable, according to the WHO and the ECDC. However, in the EU/EEA, for example, 74 per cent of the 2,772 AIDS diagnoses in 2019 were made within three months of initial HIV diagnosis. This shows a significant problem with late diagnosis of HIV infection.
Late diagnosis contributes to ongoing HIV transmission as, often for years at a time, people do not know they have HIV and are not getting treatment.
"Despite the focus on Covid-19 right now, we must not lose sight of other public health issues like HIV," according to the ECDC Director, Dr Andrea Ammon.
"Earlier diagnosis of HIV is an urgent priority. We cannot reach the Sustainable Development Goal target if it takes an average of three years for people to find out that they are HIV-positive after infection with the virus.
Three years during which life-saving treatment is not available to them and during which they can unknowingly pass on HIV. If we want to reduce the high proportion of people diagnosed late, it is essential to diversify our HIV testing strategies as outlined in the ECDC testing guidance, for example."
In their guidelines, both WHO/Europe and ECDC recommend that HIV testing services include self-testing and community-based testing by lay providers using rapid tests.
Regarding Covid-19, while news of vaccine developments is welcome, it is still important that other measures, such as testing, are strengthened in so far as possible in order to limit the transmission of the virus.
The Irish Government has so far been reluctant to introduce rapid antigen testing. Immunologist at Trinity College Dublin Prof Luke O'Neill has branded this stance as "disappointing".
Antigen tests are cheaper than polymerase chain reaction (PCR) tests and have shorter turnaround times. In a feature on the benefits of a 'zero Covid' strategy in this issue of the Medical Independent, University College Cork's Prof Gerry Killeen said that while mass antigen testing is unsustainable in the long-term, it could be offered here to groups such as essential retail workers and teachers. These tests could play a vital role in our pandemic planning, as we await the vaccine.