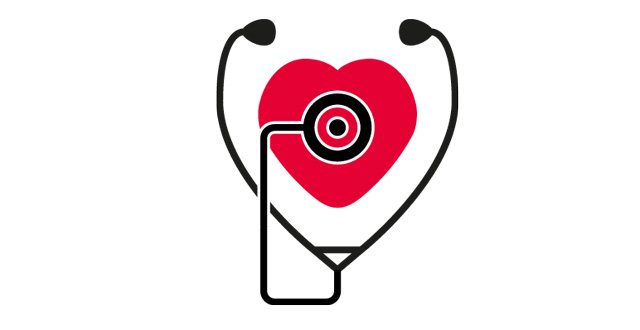 Irish medicine must remember, and celebrate, our female superheroes
As part of her homework recently, my 11-year-old daughter was told to come up with a brand-new superhero. She decided that she wanted to be a girl whose superpower was saving the planet. My suggestion of GretaGirl was met with a withering look. "It has to be someone that's not actually a person, mum."
And so CrystalOcean was born, with a cape made from recycled flowing blue plastic and long, seaweedy hair. She would sweep her way around the blue planet, scooping-up microplastics and Styrofoam and dental floss, and turning them into avant-garde fashion accessories.
My daughter and I have matching Wonder Woman outfits for Halloween; not because we are an adorably Walton-esque family which spends nauseating amounts of quality time together in co-ordinated clothes, but because the first Wonder Woman outfit I bought for her in Lidl turned out to be too big, and we had already thrown out the receipt.
So we had to go and fork out for another fancier one in Dunnes, and the guilt was assuaged by me foolishly saying that I would wear the other one. Luckily, though, the superpower imbued by a stage 4 cancer diagnosis is 'Couldn't-Give-A-Shit-ness', so I will happily prance around with my daughter in a skimpy sweatshop-produced piece of frippery and pretend that it signifies female empowerment.
There are so many other women that my daughter and I could, and should, emulate. In fact, I have a list of 68, and counting. Since last December, when I started an advent calendar of notable Irish women doctors, I have been immersed in stories of dedication, hard work, compassion, innovation and determination. Every Sunday in 2019, I have had the honour of delving into the life of another woman who has touched the hearts of patients, students, or colleagues.
I attended the RCPI annual conference a couple of weeks ago, where the history of St Ultan's Hospital was celebrated by a number of historians and scholars. I had heard of Dr Kathleen Lynn (she was Day 20 of the Advent Calendar), but I don't think I fully appreciated the enormity of what she had achieved.
She opened Ireland's first hospital for children in 1919, at a time when child mortality rates were horrific and the impoverished people of inner-city Dublin were forgotten by the authorities. The hospital went on to have an entirely female management staff and the majority of clinicians were women too. Dr Lynn had a life-long partnership and relationship with Madeleine ffrench-Mullen, who was also instrumental in the foundation and management of Teach Ultain.
I learned about Dr Ella Webb, the country's first female anaesthetist, who was appointed to the Adelaide Hospital with the proviso that she also work at the Dispensary for Diseases of Children, thus beginning the tradition of ensuring that women work twice as hard for the same pay, and should be grateful for the opportunity. Dr Webb went on to open the Children's Sunshine Home for Convalescents, which is now LauraLynn Hospice.
Dr Barbara Stokes was another St Ultan's alumnus who became a pioneer in the field of disability through her directorship of St Michael's House and as President of the National Association for the Mentally Handicapped of Ireland/Inclusion Ireland.
These are the historical ladies, the pioneers of their time, but we are lucky that right now we have hundreds, thousands, of inspiring women working in all areas of medicine and health in Ireland. Our list includes medical students who have already made an impression through their dedication and determination, such as Mina Dawood, Shubhangi Karmakar and Suzanne Murphy. We have had nuns who transformed the lives of women in countries where they worked as missionaries, such as Sr Dr Maura Lynch and Sr Dr Lucy O'Brien. There are women on the list whose lives were cut short, and yet who made an everlasting impression on those with whom they had worked, like Sinead Kinsella and Juliet Jennings. We have modern-day superheroes like Trish Scanlan, Gabrielle Colleran and Debbie McNamara.
There are many more medical women who have lived and died in Ireland in the past 100 years who have contributed immeasurably to the health and wellbeing of the nation. I was struck recently by a comment by Priscilla Lynch of this paper, where she noted that in her time as a medical journalist, she has rarely seen an obituary for a female doctor. I would hope that as part of the Women in Medicine in Ireland Network's efforts to acknowledge the incredible work by these amazing women, that we might see the tide turning when it comes to giving female doctors the credit they deserve. And next year in Dunnes or Lidl, they might have superhero costumes with little stethoscopes and (plastic) scalpels!
You can follow our tributes to Irish women in medicine by using the hashtag #SundayWiMIN, and make a nomination by emailing me at drsarahfitzgibbon@wimin.ie.