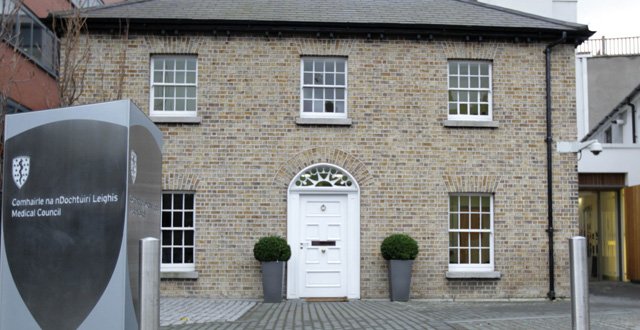 Dr Muiris Houston takes a look at the new workforce report from the Medical Council and finds it difficult to believe the recruitment crisis will be solved anytime soon
The massive scale of the workforce challenges facing the health service was underlined by a new report published recently by the Medical Council. It said the healthcare system has an over-reliance on doctors who are trained overseas and is facing challenges in recruiting and retaining Irish graduates.
The depth of medical emigration is reflected in the report's finding that more than 2,800 doctors withdrew from the medical register between 2015 and 2017. The main reasons cited by doctors for leaving the register included lack of respect by senior colleagues, workplace understaffing, and excessive working hours.
That one-quarter of those who left the register left the specialist division is truly shocking. These are doctors qualified to consultant level. It means we are now losing our doctors at every stage of their careers. The report takes a deep dive into the reasons why people left the medical register. These reasons include:
Tired of being expected to carry out too many non-core tasks;
A lack of respect by senior colleagues;
Lack of flexible training options;
The chance to earn more money abroad;
Family/personal reasons for making a voluntary withdrawal from the register;
Changing to a role that doesn't require being registered with the Medical Council;
Lack of employer support in work;
Workplace understaffing;
Perceived poor-quality training available;
Working hours expected too long; and
Limitations in career progression opportunities available.
If there was any doubt about how difficult our health system is to work in, then the finding that we are now losing doctors who have travelled to Ireland to work here but who don't like what they are experiencing and are voting with their feet, should remove any uncertainty.
And the reference to better earning opportunities abroad is clearly related to the inequitable policy of paying new consultants 30 per cent less than colleagues hired before 2012 and doing the same job. Until this is reversed, the 500 empty posts across the country will remain unfilled and patients will continue to wait even longer for proper assessment and treatment.
It is one of the main reasons why over 540,000 people are awaiting an outpatient appointment with a hospital consultant and a further 70,000 patients are awaiting inpatient and day case surgical appointments.
Commenting on the report, the IHCA made the point that the failure to restore pay parity is a false economy, as the current recruitment crisis leads to longer waiting lists, which causes medical conditions to deteriorate. This in turn means a higher number of emergency admissions, longer lengths of stay and poorer patient outcomes. The vicious circle continues with higher costs being incurred on agency contracts, State Claims Agency clinical indemnity claims and NTPF outsourcing.
In the survey, doctors in trainee positions built a complex picture of poor working conditions, teaching, employer support, training, lack of career progression routes, excessive working hours and non-core tasks, linked to frustration with the system and significantly, a powerlessness to contribute to change. To their credit, trainees highlighted patient safety concerns, with questionable standards of patient care expressed by respondents.
Medical Council president Dr Rita Doyle put her finger on what is the most fundamental issue with our health service: Cultural challenges within the Irish health system need to be addressed in order to reverse the growing problem of doctor retention, she said.
And the same can fairly be said about nurses and other healthcare professionals. Until such time as the rotten culture is dealt with, I fear isolated solutions are likely to flounder.
And so while the decision by the Irish Nurses and Midwives Organisation (INMO) to recommend acceptance of a revised Labour Court proposal on pay and staffing issues is welcome, it cannot solve recruitment and retention issues on its own.
Significant pay improvements, which offer the hope of better nurse retention as well as a carrot to attract home nursing graduates who have opted to work abroad, will not work without concomitant culture change.
In a similar vein, a negotiated agreement between the IMO and Government may help stem the tide of GP graduate emigration. By reversing substantial FEMPI cuts introduced at the height of the financial crisis, the deal should provide financial stability for practices. It may also make the many vacant GMS posts around the country more attractive to applicants, including those who have moved abroad to work.
It should, but will it? I have my doubts. So many years of distrust and abandonment means Irish GPs will find optimism a difficult sentiment to find.
It's going to take years to turn around the behemoth that is our dysfunctional health system.