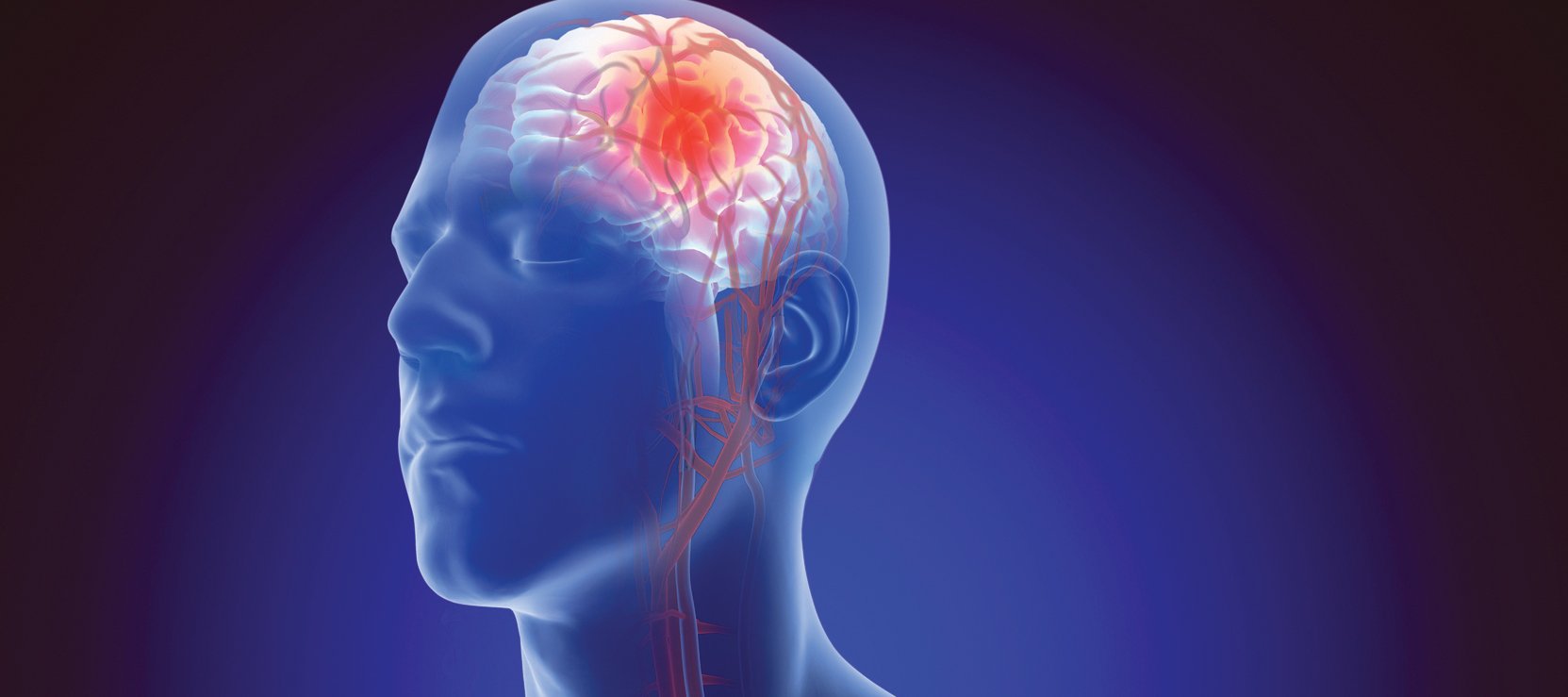 3D illustration of the of the blood vessels in the human brain and cerebrovascular disease or hemorrhagic stroke and causes of a brain stroke
Prof Rónán Collins, Clinical Lead with the HSE National Stroke Clinical Programme, speaks to Priscilla Lynch about the new national stroke strategy and ongoing improvements in stroke outcomes in Ireland
The new HSE National Stroke Strategy 2020-2025 is due to be published imminently, and includes a range of measures aimed at further improving stroke outcomes in Ireland and preventing as many strokes as possible, Prof Rónán Collins, Clinical Lead with the HSE National Stroke Clinical Programme, tells the Medical Independent (MI).
Prof Collins, also a Consultant Geriatric and Stroke Physician at Tallaght University Hospital, Dublin, said while the new strategy has some ambitious plans, significant progress has already been made to date under the Clinical Programme, which was created in 2010.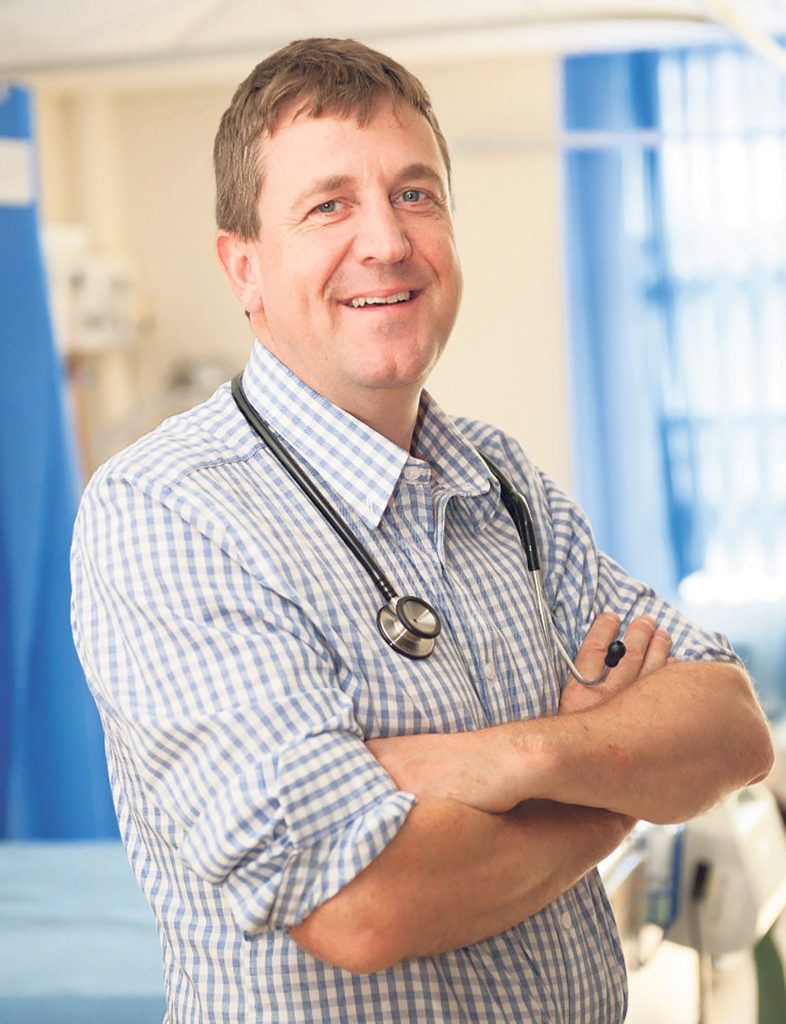 "The first phase of the National Stroke Programme aimed, firstly, to reduce death and disability by stroke and to prevent one stroke a day, and from 2010-2017 we largely achieved that goal. The total number of strokes is now somewhere in the region of 7,000 annually, from an estimated 10,000 in 2008, so that is good progress.
"In addition, the mortality from stroke has fallen significantly, from about 19 per cent in 2008 to about 12 per cent currently, so again a very significant improvement in the outcomes after stroke. If you take stroke from a clot – ischaemic stroke – fatality is down to 7.8 per cent, which is an historic low and compares well with stroke fatality figures across the water in Europe.
"Fatality from haemorrhagic stroke, which makes up about 15 per cent of our strokes, is quite high at 30 per cent, but we don't have an acute treatment for cerebral haemorrhage yet although we are just at the point of maybe having a proven treatment for acute intracerebral haemorrhage so hopefully we will make progress on that in the coming years. So a lot has been done and achieved."
The second key aspect of the HSE National Stroke Clinical Programme has involved putting in place the necessary infrastructure across the country, and once the stroke unit in Letterkenny General Hospital opens up this year (it was due to open in May but the Covid-19 pandemic is delaying some developments understandably), all acute hospitals in Ireland will have either a dedicated stroke unit or a bypass pathway for stroke patients, Prof Collins commented.
Other notable achievements by the Programme include ensuring that all stroke patients in Ireland now have 24/7 access to thrombolysis and mechanical thrombectomy.
"This has been achieved by people working hard rotas and utilising telemedicine to cover areas that don't have such cover. Our key performance indicator for thrombolysis is to have 12 per cent of stroke patients [get it] and we had 11.9 per cent last year.
"We treated roughly about 7.5 per cent of all strokes last year with thrombectomy, which is a huge achievement, as the UK, for example, only manages to provide thrombectomy to 1 per cent of its stroke population. So we have a lot done but we also have huge challenges," Prof Collins stated.
These include European epidemiological evidence "that we could have a 58 per cent increase in strokes due to population reasons".
In addition, most stroke units in Ireland are either too small, don't have enough beds, or are not adequately staffed with nurses or therapy staff, he acknowledged, "so we need to resource our stroke units properly according to staffing recommendations."
New strategy
Under the new national stroke strategy, three other key issues will be addressed: Discharging people with stroke in a timely manner; ensuring they have adequate support when they return home/to the community; and also preventing as many strokes as possible through addressing risk factors earlier, Prof Collins outlined.
"The next phase of the Stroke Programme will be rolling out the new strategy which is based on four pillars: Prevention; acute care and cure; restoration to living; and research and education," Prof Collins told MI.
The prevention pillar includes the rolling out of an atrial fibrillation detection and management programme for patients aged over 45 years in primary care (in conjunction with HSE chronic disease management programmes and the ICGP), as well as ensuring hospitals have rapid access stroke prevention clinics; "as one-in-five strokes are preceded by a warning, like a TIA, so we need to make sure people can be seen within 24 hours and properly assessed if they experience one of those things", he explained.
For people who have already had a stroke, the new strategy calls for the roll-out of uniform secondary prevention clinic reviews to ensure risk factor treatment, lifestyle advice, medication reviews, etc.
"The Irish evidence on treating risk factors to target shows that we are very poor in getting people to target after they've had a stroke," Prof Collins said.
Under the acute care and cure pillar of the new strategy, staffing is a key element: "There will be 130 extra therapy positions at a cost of €7.8 million to bring our stroke units up to proper staffing levels, and we will need to ringfence a budget of about €1 million a year for thrombectomy procedures and there needs to be an extra stroke bed designation of about 150 extra dedicated acute beds across our health system."
With regards to rehabilitation there is a plan for a phased roll-out for early supported discharge to cover 75 per cent of the population by putting early supported discharge teams in the 15 hospitals with the highest stroke activity, Prof Collins revealed. That will cost about €2.9 million over three years "but will save €4.6 million in beds saved so there will be a net saving if we implement early supported discharge which is the model internationally. People go home faster, feel better, have better outcomes and are less likely to re-attend hospital with re-occurrences, etc."
There are also plans to employ 'stroke key workers' in each of the nine HSE community healthcare areas to support stroke patients when they have been discharged from hospital to act as an information source to help them access various services and entitlements. The Irish Heart Foundation is supporting a pilot for this service and it will cost about €490,000 to roll-out nationally, Prof Collins said.
"We also want each patient to have a 'stroke passport', which individualises their type of stroke, their strengths, their needs, their risk factors, their medications, and their key support workers, similar to what they have introduced in the UK and which has a low cost. So that is our 'return to living' plan for across the system."
Research and education
Research and education is the final key pillar of the new stroke strategy.
"People often think that research is a luxury but it is not. For example, our thrombectomy service came about because we participated in an international trial which left us with the infrastructure by which we now operate thrombectomy across the country. So there is a direct translation from some of these studies into practice," he noted.
"There is also a new treatment coming for intracerebral haemorrhage, again we participated in the trial, and that will make a major difference to people with this type of stroke.
"It is so important we drive research and education, so our group has proposed that there is a professor and chair in neurovascular medicine appointed in all our medical schools and that will be a cost of €1.8 million annually, together with a stroke research fellow, to drive stroke research in this country on a more formal basis."
There are also plans for an educational bursary for doctors, nurses, and healthcare and social care professionals to attend stroke conferences to maintain CPD across the system, Prof Collins said.
While Ireland's health services are often criticised for being great at publishing ambitious high-quality strategies but poor at implementing them, Prof Collins is optimistic that the new stroke strategy will not end up gathering dust on a shelf.
"The Minister [for Health Simon Harris] has given an undertaking that he understands that stroke is becoming our second leading cause of death and it is our leading cause of acquired disability. The Minister has given an undertaking that they will get Government approval for this policy to implement it in the same way that they tackled the cancer strategy.
"And to be fair the overall package of our strategy, roughly, is in the region of about €20 million or less for something that has such a major impact on people's health. The cancer strategy was many multiples of that."
Of course this work all happened before the emergence of the Covid-19 pandemic. The new stroke strategy was due to be launched at a stroke conference in March which had to be cancelled due to the Coronavirus and Prof Collins acknowledged that the health service and country, like so many others, is now facing an unprecedented crisis.
"There could be global recession after this, we mightn't have the money [to roll-out the strategy], many things could happen. But we now have an organised strategy and clear targets to plan for."