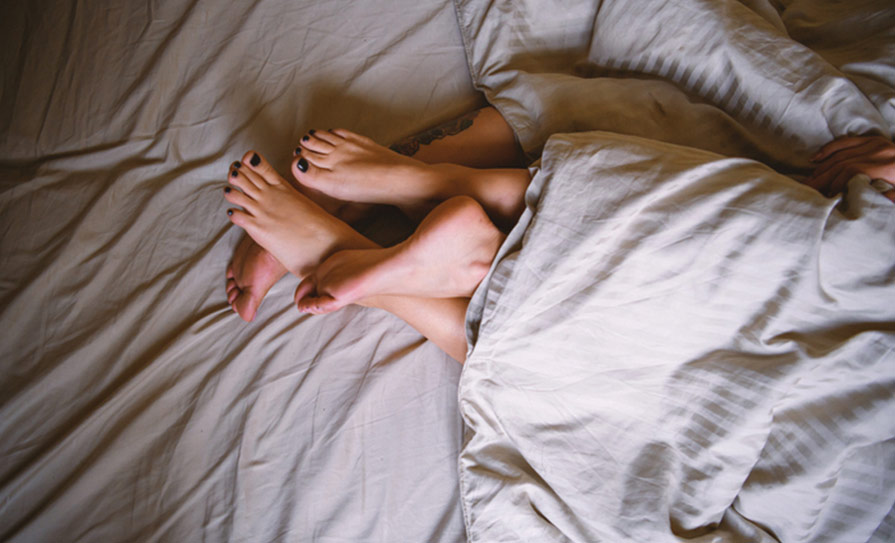 Sex can be an undiagnosed trigger for asthma flares, and needs to be considered by clinicians when assessing asthma patients who are experiencing exacerbations of their condition, a new study concludes.
Properly investigating all causes of asthma exacerbations, including sexual intercourse, which shares its pathogenesis with exercise-induced asthma, is crucial and key to improving patient quality-of-life, according to the study which was presented at the 2022 American College of Allergy, Asthma and Immunology (ACAAI) Annual Scientific Meeting in Louisville, Kentucky, in November.
Approximately 40-to-90 per cent of patients with asthma experience exercise-induced symptoms, according to the literature, but sexual intercourse is not often thought of as exercise, according to the researchers.
"We wanted to investigate whether case studies on asthma exacerbations mentioned sexual activity as a possible cause," said Dr Ariel Leung, an ACAAI member and lead author of the study. "Many people don't realise that the energy expenditure of sexual activity is about equivalent to walking up two flights of stairs. Reported cases are infrequent, possibly because those suffering an asthma flare may not realise the trigger."
The study collected available literature on sexual intercourse as an underdiagnosed trigger for asthma exacerbations. The authors searched the PUBMED database for a variety of keywords including "sexual intercourse OR honeymoon asthma OR sexual behaviour AND allergy OR allergic reaction". While the researchers found 168 studies on seminal plasma hypersensitivity and 39 on contact allergy during intercourse, they only found seven case studies reporting post-coital asthma exacerbations. In comparison, there were 1,806 case studies or journal articles discussing exercise-induced asthma.
The few reported cases on sexual-activity-related asthma exacerbation allude to underreporting of this condition given the intimate nature of this subject, the study authors said. Disclosure relies on the patient's comfortability with their provider and the provider's awareness of characterising sexual activity as exercise.
Separately, Barbara Kaplan, National Director of Asthma at the American Lung Association, recently outlined useful patient tips for being passionate without triggering asthma:
u Pre-medicate. Every person with asthma has a different course of treatment. If you have a long-term controller medication, you should be taking this as prescribed, usually every day. Sex and intimacy can increase heart rate, change the rate of your breath, and evoke strong emotions; all of which can trigger asthma symptoms. So for some people, especially if you have exercise-induced asthma, taking your quick-relief inhaler before getting physical can keep you active longer.
Communicate. It is important to communicate with your partner and let them know if being intimate can cause an asthma flare-up. Talk to your partner about your asthma and make a plan for managing symptoms during physical activity. You can also experiment with new positions that won't leave you gasping for air. The spooning position is a great one to start with, but there are others to try. The key is to keep pressure off your chest.
Pay attention to the environment. Dust, for instance, is a common asthma trigger so make sure your love nest is well ventilated by using air conditioning or a HEPA filter to keep pollutants out of the air.
Pets stay out. Speaking of love nests, if furry or feathered pets cause you to have asthma symptoms, keep them out of the bedroom. Washing your linens weekly in hot water can help you reduce exposure to animal dander, saliva, dust, and dust mites.
Reduce scents. Say goodbye to scents that can irritate your lungs, like perfumes, candles, and oils. Try using battery-operated candles and music to create a romantic mood instead.
Don't get stressed out. Stress itself can trigger flare-ups. So, if you need a break, take one. Take your time, rest, and catch your breath, it's all part of the fun. Keep your quick-relief inhaler nearby to use as soon as symptoms start. u Ask for help. If you continue to have problems, it may be a sign that your asthma is not well managed, and it may be time to talk to your healthcare provider about a different path of treatment.