Prof Camilla Carroll, Consultant Otolaryngology Head and Neck Surgeon, Royal Victoria Eye and Ear Hospital (RVEEH), Dublin, National Clinical Programmes in Surgery Clinical Lead for ENT Education in Primary Care; Dr Eoin Murphy, Mid-Leinster GP Training Programme SHO, RVEEH; Dr Niall Vaughan, Mid-Leinster GP Training Programme SHO, RVEEH; and Dr Michael Keyes, North-East Dublin GP Training Programme SHO, RVEEH
The pandemic has necessitated changes in how ENT services are delivered
Scheduled ear, nose and throat (ENT) care has been significantly disrupted by the Covid-19 pandemic. Currently, over 68,000 patients are waiting for their first ENT outpatient (OPD) appointment, with 21,000 patients waiting longer than 18 months. Many long-waiters are in the Covid-19 vulnerable category.
Deficiencies in the Irish healthcare system
Health expenditure in Ireland exceeds that of many other EU countries. The Irish healthcare system is effective in treating patients with life-threatening conditions, as demonstrated by the Irish amenable mortality being below the EU average. However, the Irish healthcare system operates constantly at near capacity and fails to deliver timely access to scheduled surgical care and specialist surgical opinion, because of a chronic lack of spending on acute hospital bed capacity and a below-EU average number of consultant specialists working within the system.

The Organisation for Economic Co-operation and Development (OECD) reports that the number of consultant specialists in Ireland is 1.44 per 1,000 head of population, compared to the EU average of 2.45 consultant specialists per 1,000 head of population. Limited capacity to handle emergency situations, such as the annual winter influenza season, results in the frail and vulnerable waiting for days on 'trolleys' in emergency departments to access a hospital bed and the inevitable postponement of scheduled surgical care.
Acute bed occupancy, trolley waits and waiting lists point to an acute service under extreme pressure. Analysis of doctors' wellbeing also points to personnel "struggling within a system that is itself struggling badly to cope with the demands placed upon it". Efficiency of practice and professional fulfillment, key elements which contribute to physician wellbeing and resilience, are being adversely impacted by the acute hospital workplace environment in the Irish setting.
Faced with these facts, the acute Irish healthcare system is ill-equipped and will struggle to cope with the volume of patients now waiting for specialist outpatient treatment, as a result of the pandemic and rescheduling. The ongoing shortage of Covid-19 test kits in the acute hospital setting and the availability of standardised personal protective equipment (PPE) for activity associated with aerosol-generating procedures continues to negatively impact the delivery of scheduled services, six months into the pandemic.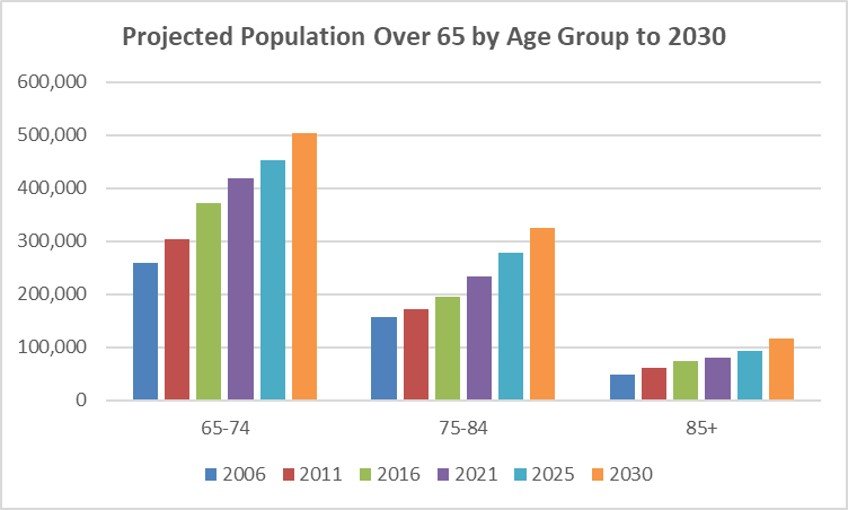 Prior to Covid-19, we set about addressing ways in which patients with ENT conditions could be more effectively managed within the Irish healthcare system. Analysis of the case-mix of patients on the ENT OPD waiting list suggested that one-third of these patients have non-complex ENT conditions. Implementation of a standardised clinical skills training programme and a credentialing pathway for primary care practitioners would facilitate the delivery of safe and effective treatment for patients with non-complex ENT conditions in the community. Integration of non-complex ENT care delivery into a community-based setting would facilitate patients accessing care in a timely manner and enable more efficient use of hospital-based services for the appropriate management of complex conditions. Put simply, the patient would receive the 'right care, by the right person, in the right place, at the right time'.
Over the past two years, we have engaged extensively with the various stakeholders in primary care, namely GPs, practice nurses and audiologists.
We have delivered clinical skills training to over 200 primary care practitioners engaged in the delivery of non-complex ENT care to patients in a community setting, through the HSE national clinical programme's ENT educational programme. Analysis has been undertaken of 'skills acquisition and retention' of the programme participants and found that a level of appropriate competency was retained six months following training, when the practitioner continued to deliver ENT care in the community.
Validating that it is therefore safe to deliver non-complex ENT care to patients in the community by 'up-skilled' primary care practitioners has enabled us to embark on the next phase of the training pathway. That is, to deliver a postgraduate credentialing certificate in ENT skills for primary care practitioners, which is commencing in September 2020 at the RCSI. This credentialing framework enables safe and effective care to be standardised for the delivery of non-complex ENT conditions to patients in a community setting.
We envisage that this innovative model of care can ultimately result in an annual reduction of ENT OPD referrals by 30 per cent (approximately 18,500 patients annually).
Advocating for transformative change in ENT services as we continue to live with Covid-19 not only requires the presence of strong clinical leadership at the level of educational and training bodies such as the ENT educational programme, but also at the acute hospital level. ENT referrals from general practice represent the third-largest group of patient referrals to secondary care in the Irish setting. As the Irish population continues to grow and patients live longer with attendant comorbidities, age-related ENT conditions place a significant burden on the Irish healthcare system.
Epistaxis
Epistaxis is one of the most common ENT emergencies requiring urgent hospital-delivered treatment. The incidence of severe epistaxis ranges from 30-to-100 per 100,000 population each year, with severe bleeds requiring ENT intervention occurring in the over-60s. Frequently, these patients present with attendant cardiovascular comorbidities that require a multidisciplinary team input.
RVEEH
The Royal Victoria Eye and Ear Hospital (RVEEH) is a dedicated national specialist referral centre for the delivery of scheduled and urgent ENT care. The urgent care service is designed to treat patients with clearly-defined ENT conditions (one week to 30 days) which have the potential to deteriorate quickly, with significant consequences for health and quality of life, if not managed promptly. Such conditions are listed below:

Sudden sensorineural hearing loss.ENT conditions with associated neurological signs.
Peritonsillar abscess.
Post-tonsillectomy haemorrhage.
Head and neck swellings.
A recent analysis of the urgent care ENT activity at the RVEEH shows that 10,000 patients are seen and treated annually, with over 20,000 ENT minor procedures undertaken and 70 per cent of patients are first-time attenders. Eighty per cent of patients attending the RVEEH OPD for the first time with a diagnosis of head and neck malignant tumours have initially been seen and diagnosed in the urgent care department.
Covid-19 impact
The delivery of the urgent care ENT service had to change significantly, once the impact of the Covid-19 virus on the delivery of safe unscheduled care within the Irish healthcare sector was evident. The packed waiting room, with many patients in the Covid-19 vulnerable age group, no social distancing and long waiting times did not reopen after 12 March 2020. A policy of 'no-one arrives unannounced — no walk-in service' was introduced.
Service delivery is now undertaken initially through a virtual telehealth encounter with the patient, and a planned appointment for definitive procedural management is implemented based on the outcome of the telehealth consultation. Patient access to the urgent care service is via 'Direct GP — RVEEH ED ENT Healthlink referral'. Healthlink provides a secure, electronic, permanent record of intermedical messaging. As a messaging service, it is compliant with HIQA national GP messaging standards. Providing an accurate and clinically-detailed referral is a key enabler for assisting the hospital-based specialist in appropriately triaging the Healthlink referral.
The referring GP should include:
Clear statement of symptoms.
Duration of problem.
Functional impact and clinical signs.
Risk factors.
GP-specialist communication
A number of months into this significant service delivery change, several issues are worthy of comment in the GP-specialist referral pathway. An integrated electronic patient record is a key enabler for the safe and effective delivery of virtual care. Our experience to date has identified the need to work towards an ICGP-approved specialist referral pathway on Healthlink, with a standardised template.
The service change has further demonstrated the beneficial impact that direct primary care access to timely specialist opinion has on the quality of patient care and outcomes. We are in no doubt that GP-specialist communication has been a key enabler to the patient being in receipt of the 'right care, by the right person, in the right place, at the right time'. This has been very gratifying, especially at a time when limiting exposure of patients and staff to the Covid-19 virus has been so important.
Now more than ever, primary care practitioners are best placed to continue in their role as the 'gatekeepers' of our healthcare service. Delivering non-complex ENT care in the community is a very attractive and realistic model of care, now and into the future, as we learn to live with the Covid-19 virus. Our postgraduate certification in ENT skills provides the required competencies and training to facilitate and drive forward this change in service delivery. Of equal import is the implementation of an ENT-specific patient educational programme. We need to explicitly inform patients about who, when and where to attend for specific ENT conditions, especially given the uncertainty surrounding new-onset symptoms such as sore throat and anosmia, which may require Covid-19 testing.
The RVEEH has a well-established integrated postgraduate training programme for GPs in clinical training. They work alongside legitimate surgical ENT trainees under consultant supervision in the urgent care department. This blended clinical training supports a sustainable pipeline of GPs with ENT skills capable of providing safe and effective care for patients with non-complex ENT conditions in a community setting.
This valuable cohort of doctors must be enabled by all stakeholders to use their specialist skills upon completion of their training.
References on request