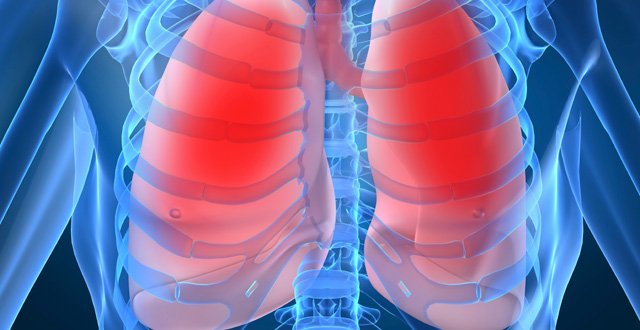 Prof Anthony O'Regan addresses the complexities of diagnosis and treatment in idiopathic pulmonary fibrosis
Idiopathic pulmonary fibrosis (IPF) is a severe lung disease characterised by progressive distortion and destruction of the lung architecture by scar tissue. The cause and pathogenesis of the disease are poorly understood but there has been remarkable progress in our understanding of disease mechanism and treatment over the last decade. This has led to improved treatment, but also a need to develop better structures and resources to provide a timely and accurate diagnosis, as well as appropriate patient-centred management plans. The 2018 Irish Thoracic Society (ITS) Interstitial Lung Disease Registry and IPF Position Statement (www.irishthoracicsociety.com) aim to improve our understanding and management of patients with IPF in Ireland.
The prevalence of IPF varies between different ethnic and age groups. As such, it is debatable if it should still be considered a rare disease. The prevalence of IPF is increasing but unfortunately, we have little accurate disease numbers in Ireland. The British Lung Foundation has reported that 6,000 people receive a diagnosis of IPF each year in the UK. Based on this and other data, it is likely that 400-to-500 new diagnoses are made each year in Ireland, which equates to one-to-two new cases per day. Prevalence rates range from 20-to-50 cases per 100,000, but US data has reported rates of 220 per 100,000 over the age of 75 years. A prevalence study of IPF in Ireland is needed to guide resources in the future.
Disease characteristics
The ITS has established an IPF registry, which is providing data on disease characteristics in Ireland. Like other countries, the registry has reported an IPF gender bias towards men (60 per cent) and an average age of diagnosis of 72 years.
Smoking is a risk factor. As such, 70 per cent of IPF patients in the Irish registry are active or ex-smokers, but only 37 per cent of women with IPF have smoked. It takes on average 12 months for a diagnosis, from initial symptom referral. This reflects often subtle and non-specific symptoms. Most patients develop slowly-progressive, insidious, exertional shortness of breath and dry cough. Fatigue is common. The findings of lung crackles can be difficult to appreciate and in the early stages, plain chest x-ray is often reported as normal. Finger-clubbing occurs in 20-to-70 per cent of cases. As new treatments evolve, it is important that primary care providers are made more aware of the clinical presentation of this disease and that referral pathways for earlier diagnosis are resourced. The ITS Position Statement 2018 has targeted a 16-week time-frame from GP referral to diagnosis and treatment of IPF.
The ITS disease registry also provides useful data on other risk factors and associations. In the analysis of the first 150 IPF patients, it was noted that 17 per cent had a family history of interstitial lung disease. The genetic risk for IPF has been recognised in the last 10 years. This reflects improved cohort studies, with more accurate diagnosis and better genomic testing. In IPF, there are several genetic polymorphisms associated with the disease. Most are either rare or if common, have low disease penetrance. The exception is the recently-identified mucin gene mutation (MUC5B) on chromosome 11. Based on robust data, the presence of a gain of function polymorphism in this gene is estimated to account for 30 per cent of the risk of developing IPF. The pathogenic role of MUC5B is not understood, but it results in increased mucin in the distal airways of patients with IPF. Genetic mutational analysis is not yet useful in developing a diagnostic or risk profile for the general population. However, there is emerging data to suggest that different mutations are associated with differing prognoses and possibly differing responses to specific treatments. These latter findings may prove important in the pharmacoeconomics of treatment. It is hoped that the disease registry will provide important information in this area.
Autoimmune features, either clinical or serological, occur in up to 30 per cent of patients with IPF. The significance of relatively minor autoimmunity is not clear, but is an area of intense research. However, it is essential that clinicians consider autoimmune disease in patients with presumed IPF. Several studies have demonstrated the onset of lung disease well in advance of systemic features in certain autoimmune diseases, including rheumatoid arthritis, scleroderma, and dermatomyositis. Patients should be monitored for the clinical features of small-joint arthritis, Raynaud's, Sicca syndrome, mechanic's hands (fissuring over the finger tips and cuticles), and Gottron's papules (scaly rash over the knuckle). It is likely that autoimmune features convey an improved prognosis and may lead to treatment with anti-inflammatory therapy. It is important that clinicians are vigilant to these diagnostic considerations.
Diagnosis
An accurate diagnosis of IPF requires a multidisciplinary (MDT) approach involving radiologists and respiratory physicians supported by pathologists, rheumatologists, and cardiothoracic surgeons. In the ITS registry, 80 per cent of IPF cases had MDT input but this relatively high number reflects inclusion of patients from more established centres. Unlike the UK and US, or diseases such as COPD in Ireland, there have been no resources provided specifically for the care of patients with IPF in Ireland. There are several specialised clinics in level 4 hospitals that have developed an interest in the disease with some MDT expertise.
The respiratory community are working to increase expertise and resources in Ireland. In order to provide a better and more comprehensive national service, as outlined in the ITS IPF Position Statement 2018, there is a need to provide improved resources, such that every patient with possible IPF in Ireland can receive an accurate MDT diagnosis and appropriate treatment. The position paper calls for the centres of expertise in lung fibrosis across Ireland to receive the required resources and staffing so that all patients with IPF receive the same high standards of care. The Society is also calling for a clear and specific HSE National Clinical Programme to facilitate a standard pathway of care and to ensure the disease receives the critical focus it requires at all levels of the health service. Only then will patients reap the benefits of a standard pathway of care and access to novel treatments in a way that is fair, equitable and timely.
Management
The management of IPF also requires an MDT approach. Given the prognosis, significant morbidity and the complexity of treatment decisions and side-effects, it relies heavily on dedicated and experienced nurse-led care pathways. A diagnosis of IPF is associated with a survival on average of only three years and most patients experience severe breathlessness. There is a need to provide education and psychological support, as well as nutritional and exercise advice. Although considered essential, IPF patients generally are not enrolled in pulmonary rehabilitation programmes developed for COPD patients. It is recommended that bespoke programmes are developed for IPF and the ITS is working to highlight the MDT needs for the care of patients with IPF.
The treatment of IPF has significantly changed in the last five years. The focus now is on antifibrotic therapy and anti-inflammatory treatment is no longer recommended. There are two approved antifibrotic treatments, pirfenidone and nintedanib. In large studies, both treatments slow the progression of IPF by 50 per cent based on lung function measurement. This treatment does not improve IPF, nor does it help symptoms, with the exception of pirfenidone possibly reducing cough in some patients. Side-effects are common but usually manageable.
Nausea and liver function abnormalities occur in approximately 10 per cent of patients. Pirfenidone is associated with rash, particularly photosensitivity, and nintedanib can cause diarrhoea. These drugs represent the only demonstrated treatment to slow disease progression in IPF and it is anticipated further antifibrotic treatments will be developed in the future.
The only curative option for IPF is lung transplantation. IPF patients benefit from single lung transplantation and it is now the single commonest indication for transplant. The National Lung Transplant service in the Mater Hospital in Dublin has developed an excellent pathway for IPF patients, but it is clear the availability of lung donors restricts access to this curative treatment. The ITS supports the proposed opt-out organ donor option of the Human Tissue Bill. The transplant services have also requested resources to provide improved national networks and increased theatre time to perform simultaneous single-lung transplantation. It is important for IPF patients that these ambitions are realised.
Unfortunately, most patients diagnosed with IPF will die from this disease. Clinicians should be aware of acute exacerbations with superimposed acute lung injury and respiratory failure. Early referral to an acute hospital is recommended in this situation for intravenous steroids and acute management. Exacerbations are associated with over 50 per cent mortality rates. Progressive disease results in severe breathlessness and oxygen dependence. End-of-life issues need to be addressed in an appropriate manner by clinicians familiar with the disease. The input of palliative care services is essential and resources to care for patients at home are desirable and essential in the future.
In summary
IPF is increasing in prevalence and the care of patients is becoming more complex. This reflects advances in diagnosis and treatment, as well as the major morbidity and mortality associated with this diagnosis. The expectations of care for patients with IPF in Ireland are laid out in the ITS IPF Position Statement 2018, supported by a robust national disease registry. It is essential that there is an improved awareness of the diagnosis and appropriate resources in order to realise these expectations.