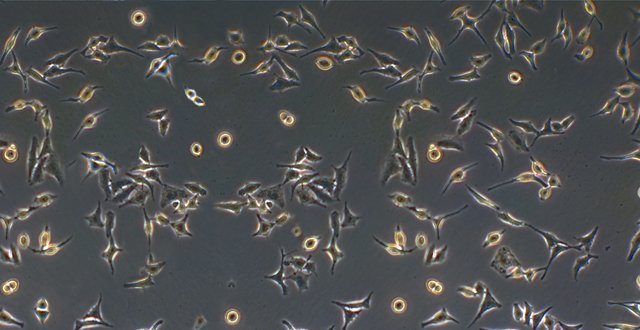 Dr Dearbhaile Collins outlines the latest trial data on immunotherapies for cervical cancer
The National Cancer Registry Ireland records 262 new cases of invasive cervical cancer in Ireland each year. This is predominantly a disease of younger women, with over 47 per cent of patients under the age of 45 years old at diagnosis. Squamous cell carcinoma of the cervix is primarily the result of infection with the human papillomavirus (HPV). It is estimated that 75-80 per cent of women are infected by HPV during their lifetime, but most women successfully clear the virus with an appropriate immune response. However, in some, the virus evades the host immune system and can result in the development of chronic infection with the potential initiation of carcinoma.
Despite much research into cervical cancer, the current treatment for advanced and metastatic disease has not changed since the GOG204 trial established cisplatin with paclitaxel as first-line chemotherapy in 2009. The addition of bevacizumab, an anti-angiogenic agent, improved overall survival by almost four months in 2014 as part of the GOG240 trial and the trio of compounds are now considered international standard of care. Despite a multitude of other agents being trialled in this disease type, there has been no further substantial impact on patient outcome over the years.
Immune checkpoint inhibitors
More recently, the response of cervical cancer to immunotherapy agents in the form of immune checkpoint inhibitors (ICI) and vaccine treatments has been explored. The term 'immunotherapy' encompasses a variety of immune system modulating drugs that attempt to 'turn on' the patient's immune response to the cancer itself. Examples of ICI agents and their targets are found in Table 1. Immunotherapy can also be used to describe vaccine and T-cell directed therapies. Modifying the immune system with such compounds has been hypothesised to be more efficacious in virus-driven cancers such as the HPV-triggered cervical cancer. Additionally, up to 67 per cent of squamous cervical cancer express high levels of a potential biomarker of response to immunotherapy, the PD-L1 receptor.
Broadly speaking, current licensing and approval for immunotherapy in the form of ICIs in Ireland includes metastatic malignant melanoma, non-small cell lung cancer (NSCLC), renal cell carcinoma, urothelial cancer after platinum-containing regimens, head and neck cancer, Hodgkin's lymphoma post-brentuximab vedotin and Merkel cell carcinoma. Some of these indications, although not all, rely on a pre-specified certain level of expression of the PD-L1 receptor. For example, pembrolizumab is the first-line treatment in preference to chemotherapy in NSCLC if PD-L1 expression of the tumour cells exceeds 50 per cent. However, while high tumour PD-L1 expression can result in greater tumour responses to ICI treatment, it is by no means guaranteed. Problems with PD-L1 interpretation, expression differences within the tumour itself (heterogeneity), representative biopsy sampling concerns, changes in receptor expression over time and location are all significant barriers to accurate PD-L1 assessment and thus predicting response to ICIs. Furthermore, some high PD-L1 expressers still fail to respond to ICI treatment and other patients with low expression have excellent, durable responses. It should also be noted that different cancer types have different 'cut-off' levels for PD-L1 expression and some refer to tumour expression only, whereas in cervical cancer the expression includes that on the tumour as well as the surrounding immune cells, what is known as the 'combined positive score' (CPS).
The first ICI tested in cervical cancer was ipilimumab; an antibody targeted against the cytotoxic T-lymphocyte associated antigen-4 (CTLA-4) receptor. Lheureux et al published in JAMA Oncology in 2017 on 34 evaluable patients, with one single partial response (overall response rate (ORR) 3 per cent) and 10 patients with stable disease. Median progression-free survival (PFS) was only 2.5 months and overall survival (OS) was 8.5 months. Due to this low anti-tumour activity, ipilimumab is not being further studied as a single agent in cervical cancer.
A cohort of metastatic cervical cancer patients from the KEYNOTE-028 phase 1 basket study reported the efficacy of the single agent pembrolizumab with an ORR of 12.5 per cent and six-month PFS of 13 per cent in 24 patients studied. These results led to the larger phase 2 KEYNOTE-158 trial of pembrolizumab monotherapy (NCT02628067). In preliminary data presented at the 2017 Annual Society of Clinical Oncology (ASCO) meeting, among the first 82 patients enrolled in the advanced squamous cell cervical cancer cohort, the ORR was 12 per cent. Among 77 patients with PD-L1-positive cervical cancer, defined as PD-L1 CPS greater than or equal to 1 per cent, the ORR was 14.3 per cent. All patients had received more than one prior chemotherapy regimen in the metastatic setting. These results were updated one year later at ASCO 2018 with ORR of 14.6 per cent in the 82 PD-L1-positive patients studied. Based on these results, the US Food and Drug Administration (FDA) approved pembrolizumab for use in metastatic cervical cancer following failure of chemotherapy in those cancers overexpressing PD-L1 in at least 1 per cent of the sampled tumour or immune cells.
Other ICI agents are also being assessed. The multicohort phase 1/2 CheckMate 358 study explored nivolumab and nivolumab-based combination therapy in patients with virus-associated tumours, including a cohort of patients with recurrent or metastatic cervical, vaginal, and vulvar cancers. In 2017, at ASCO, they reported on the advanced cervical cancer cohort comprising only 19 patients and reported an ORR of 26.3 per cent regardless of PD-L1 status. There was a higher ORR in treatment-naïve patients at 28.6 per cent compared with 17.6 per cent in previously treated patients, but numbers in this study are small. The median PFS was only 5.5 months. In 2018, at the annual ASCO conference, Santin et al reported another phase 2 study of 26 metastatic or recurrent cervical cancer patients with nivolumab. In this trial, there was only one partial response (ORR 4 per cent) that lasted 3.8 months and 36 per cent of patients with stable disease with a median duration of stability of 5.7 months. More recently, nivolumab in combination with an IDO1 inhibitor, BMS-986205, described a 25 per cent ORR in 12 cervical cancer patients and the results of further study with this combination is awaited.
Cemiplimab recently reported its interim data from phase 1 cohorts of patients with metastatic cervical cancer. With 20 patients evaluable for tumour response, the ORR was 10 per cent comprising only two partial responses. This ICI is currently being assessed against chemotherapy in a randomised phase 3 study in metastatic or recurrent platinum-refractory cervical cancer (GOG 3016/ENGOT-cx9).
Vaccine therapies
In addition to ICI treatment, there has been parallel interest in vaccine therapy for the treatment of advanced cervical cancer. The existing preventative vaccines against HPV cannot eliminate pre-existing HPV infections. As well as prevention, they may also boost weak immune responses to the virus. ADXS11-001 is a biologically engineered, live-attenuated Listeria monocytogenes (LM) vaccine. These vectors are internalised by antigen-presenting cells and dendritic cells, and once inside they release in the cytosol a highly immunogenic fusion protein, which promotes the differentiation of cytotoxic T-lymphocytes that can recognise and infiltrate the tumour. A phase 3 trial for high-risk and advanced cervical cancer (AIM2CERV) is currently recruiting participants (NCT02853604).
GOG/NRG-0265 studied patients with metastatic or locally advanced HPV-related squamous cell cervical cancer (NCT01266460). Fifty patients were treated with three doses of ADXS11-001, 1 × 109 colony forming units, monthly. The ORR was 2 per cent with one complete response. Median OS was 6.2 months and 12-month survival was 38 per cent. An Indian phase 2 trial, involving 110 patients with recurrent or persistent cervical cancer randomised to receive three or four doses of ADXS11-001 with cisplatin-based chemotherapy, showed an ORR of 11 per cent. VGX-3100 is a DNA vaccine being tested in a phase 1/2a trial in women with new, recurrent or persistent cervical cancer (NCT02172911).
Most vaccines in development are focusing efforts to induce regression of in situ or early stage cervical cancer before it becomes invasive, such as cervical intraepithelial neoplasia (CIN) 2 and 3. Multiple vaccines are being tested in this space including (1) oral L. casei bacterial vector vaccine GLBL101c, expressing a modified HPV-16 E7, (2) a MVA vector-TG4001 based on HPV-16 E6/7 and IL-2, and (3) the DNA vaccine GX-188E co-expresses the HPV-16 and -18 antigens E6 and E7, and the FMS-like tyrosine kinase-3 ligand, and (4) VGX-3100 noted above and many other vaccines at varying stages of development.
Adoptive cell transfer and chimeric antigen receptor (CAR) T-cell therapies are also being explored in advanced cervical cancer although data with these genetically modified immune cell treatments is very preliminary and at an early stage of development. No cervical cancer clinical trial results have been published to-date with these novel strategies.
Where we are now?
Overall, the modest results with ICI and vaccine therapy in squamous cell advanced and metastatic cervical cancer need to be considered carefully. On one hand, the response rates have been on the whole disappointing. If we compare pembrolizumab response rates from cervical cancer to other cancers, such as NSCLC, bladder cancer, and malignant melanoma, ORR in similar post-chemotherapy, advanced and metastatic patient groups were 18 per cent, 21 per cent, and 38 per cent respectively. On the other hand, little improvement of any type has been made in the field of cervical cancer over the years, so any agent with activity fuels promise and potential. Additionally, unlike with other historic treatments such as chemotherapy, there can be durable and lasting responses with ICI agents in the small numbers of patients where it is effective.
The future clinical focus in cervical cancer immunotherapy studies will be in combination with other agents; for example, chemotherapy, other immunomodulatory agents and targeted therapies as well as moving these compounds earlier in the disease trajectory, such as with definitive radiotherapy. Hopefully, these strategies will increase tumour response rates, enhance patient survival and overall outcome, although it will take up to five years before we know whether these approaches are successful.