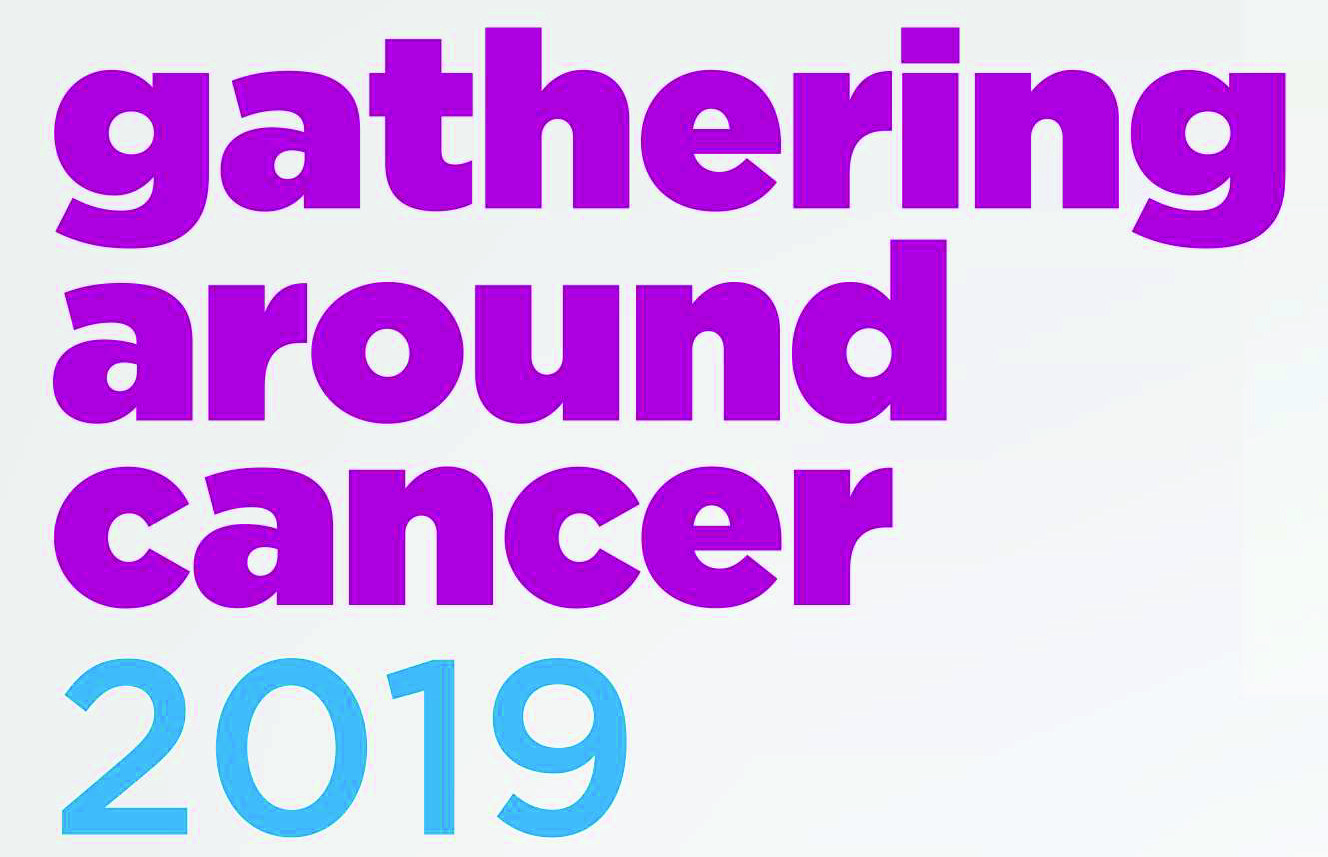 Sandra Ryan provides an overview of this year's Gathering around Cancer Conference, which was held in Dublin recently
This year's Gathering around Cancer event — now in its seventh year — in the Croke Park Convention Centre brought together hundreds of cancer specialists from both Ireland and the US to hear the latest evidence-based updates and recommendations in oncology. Below are highlights from the two-day conference.
Genetic predisposition to prostate cancer
It is accepted that genetics play a part in the risk of developing prostate cancer; however, the exact genes at play have been largely unknown.
Prof Rosalind Eeles of the Institute of Cancer Research and the Royal Marsden NHS Trust, London, UK, has played a large part in helping to identify a genetic profile for prostate cancer risk. At the conference, she gave a presentation focusing on identifying men with a genetic predisposition to prostate cancer.
Prof Eeles and colleagues in London are currently conducting the long-term IMPACT study, and recently published promising results from the trial in European Urology.
The team at the Institute of Cancer Research has previously helped identify over 100 genetic features, which may indicate a higher risk of the disease.
The new IMPACT study results found that men who carry the BRCA2 gene mutation, which is already linked to breast and ovarian cancer, are at risk of developing aggressive prostate cancer and so should undergo regular prostate-specific antigen (PSA) testing. This is not currently standard practice internationally.
The IMPACT study involved almost 3,000 men from 20 countries who were recruited from families that had carriers of mutations of the BRCA1 and BRCA2 genes, and who underwent annual PSA testing and biopsy. Men who carried the BRCA2 mutations were almost twice as likely to develop prostate cancer than non-carriers. They were also diagnosed with prostate cancer at a younger age and had more clinically-significant disease, according to Prof Eeles, who discussed the study during her presentation.
In the study, a total of 2,932 individuals participated, including 919 BRCA1 carriers, 709 BRCA1 non-carriers, 902 BRCA2 carriers, and 497 BRCA2 non-carriers. The median age at enrolment was 54 years, and 97 per cent were Caucasian. Urinary symptoms were reported by 24 per cent, and 36 per cent had previously undergone at least one PSA test. A family history of prostate cancer was reported by 31 per cent.
In four PSA screenings conducted over three years, 527 (17.9 per cent) individuals were found to have a PSA level >3.0ng/mL, and 112 cancers (3.8 per cent) were diagnosed from 357 biopsies.
In the BRCA2 cohort, prostate cancer was diagnosed in 5.2 per cent of carriers and in 3 per cent of non-carriers. In the BRCA1 cohort, the respective percentages were 3.4 per cent and 2.7 per cent. Analysis showed that the prostate cancer incidence rate was higher in BRCA2 carriers than non-carriers.
According to Prof Eeles, among BRCA2 carriers, biopsies had a positive predictive value of 31 per cent, compared with only 18 per cent among non-carriers. Furthermore, BRCA2 carriers were diagnosed at a younger age than non-carriers, at 61 years vs 64 years, and they were more likely to have clinically-significant intermediate- or high-risk disease, at 77 per cent vs 40 per cent.
The significance of these study results is that they may pave the way for widespread screening for prostate cancer.
According to Prof Eeles, the future wide availability of consumer genetic testing focusing on prostate cancer is very likely — which highlights the need to develop clear guidelines on who should be tested, as well as how, when, and why.
"The costs of tests are going down all the time, which means consumer testing will become more available. Guidelines are needed so we can answer some questions — including, if we find mutations, how do we manage men at higher risk?"
She explained that tests are available currently to detect men at very high risk. However, population-level screening for prostate cancer in healthy men using the PSA test is not currently routine, mainly because the test can find disease that "may never become clinically significant".
"It does not distinguish between aggressive cancer that needs treatment and indolent lesions that may never develop further," said Prof Eeles.
So despite the fact that widespread screening will reveal a majority of men who have indolent cancers (Gleason level 6), there is currently no recommended method to manage this cohort of men.
However, the specialist recommends that every man over the age of 40 who carries a mutation in the BRCA2 gene should be offered an annual PSA test "as a way of giving men more control over their own health by identifying prostate cancer which is more aggressive and needs treatment".
She told the audience that work is underway to introduce systematic PSA screening for men who carry BRCA2 mutations, and the issue is being examined by the European Association of Urology guidelines committee.
A priority for researchers and clinicians is how to find and manage the 19 per cent of men who will develop aggressive cancer, while not bringing the non-threatening cases into the health system. Avoiding treating the indolent cases is important in order to avoid unnecessary treatment and its side-effects, including impotence.
The burden of drug resistance in triple-negative breast cancer
Dr Elaine Walsh, Consultant Medical Oncologist at Johns Hopkins Hospital in Baltimore, Maryland, US — and formerly of NUI Galway — presented on drug resistance in breast and ovarian cancers, and discussed new therapeutic strategies.
Triple-negative breast cancer (TNBC) is an aggressive subtype of breast cancer that is characterised by the lack of oestrogen, progesterone, and Her2 receptors. It accounts for approximately 10-to-20 per cent of all breast cancers.
Studies show that the average time to recurrence is shorter in TNBCs compared to other breast cancer subtypes, and the incidence of distant recurrence peaks between the first and third years after the primary TNBC diagnosis. Dr Walsh explained that a higher proportion of patients with TNBC develop distant metastases when compared to patients with other breast cancer subtypes, and that TNBCs less frequently metastasise to the bone and lymph nodes and are more likely to spread to the lungs and brain.
Due to the lack of effective treatment targets for TNBC, cytotoxic chemotherapy is still the standard of care — meaning there is a need to develop new and more effective targeted treatments for these patients, explained Dr Walsh. She added that an aspect of TNBC that complicates its prognosis, and the development of new molecular therapeutic targets, is its clinical and molecular heterogeneity.
"It is necessary to increase our understanding of the complexity of this disease at the genomic, molecular, and biological levels so that therapeutic targets might be identified and more effective treatments developed," said Dr Walsh.
When diagnosed at an early stage, TNBCs are treated with combination chemotherapy and surgery, with or without radiotherapy. Chemotherapy may be delivered pre-surgery or post-surgery.
Studies suggest that the use of neoadjuvant chemotherapy (NACT) is particularly effective in TNBCs, with up to 30 per cent of patients exhibiting excellent pathological responses, according to studies. Dr Walsh outlined that currently, the best predictor of disease-free and overall survival in TNBC patients receiving NACT is the achievement of a pathological complete response (pCR). Patients who attain a pCR after NACT have excellent survival outcomes, comparable to those of their non-TNBC counterparts who attain a pCR.
This pattern supports the idea of a cohort of TNBCs whose tumours are exquisitely sensitive to chemotherapy.
Understanding the tumour biology of these responders will greatly improve the ability to identify those who will most benefit from NACT. Unfortunately, biomarkers that predict the chemo-sensitivity of TNBCs are yet to be identified, said Dr Walsh.
Current studies around TNBC largely focus on identifying potential treatment targets or predictors of outcome.
Since 1995, researchers have examined the role inducible nitric oxide synthase (iNOS) plays in breast cancer, with varying findings, including the potential iNOS has in clarifying TNBC tumour biology and predicting treatment responses. In 2017, Dr Walsh and colleagues at NUI Galway School of Medicine published research results from a study of TNBC patients.
This study found that iNOS was associated with disease recurrence, distant metastasis and decreased breast cancer-specific survival in 209 cases of TNBC. Crucially, the authors ultimately found "substantial evidence" for EGFR to be taken into consideration as a therapeutic target in the treatment of a specific subset of basal-like TNBC over-expressing iNOS.
This study concluded that in Irish TNBC patients, iNOS is not only prognostic for breast cancer-specific survival, but is also prognostic for the development of metastatic disease.
Another focus of research is the androgen receptor (AR), and studies have previously examined the androgen receptor as a potential therapeutic target for AR-positive TNBC. However, conflicting reports regarding AR's prognostic role in TNBC question its usefulness. Some studies conclude that AR positivity indicates a good prognosis in TNBC, whereas others suggest the opposite, and some show that AR status has no significant bearing on the patient's prognosis.
Dr Walsh and colleagues in the US have published a new study examining this issue. They evaluated the prognostic value of AR in resected primary tumours from 1,407 TNBC patients from six international cohorts: The US, UK, Norway, Ireland, Nigeria, and India.
The study found that that AR-positive status was a marker of good prognosis in US and Nigerian cohorts; a marker of poor prognosis in the Norway, Ireland and Indian cohorts; and neutral in the UK cohort. Dr Walsh and colleagues concluded that AR status, on its own, is not a reliable prognostic marker, and that further research to investigate molecular subtype composition among the different cohorts is warranted.
Looking to the future, Dr Walsh spoke about how early clinical studies using PARP inhibitors in TNBC have shown promise and, as a result, several PARP inhibitors are currently being developed as therapeutic targets for TNBCs. It is anticipated that they will be most effective in combination with platinum agents.
Prostate cancer in younger men: A mental health challenge
Dr Brona Mooney, Clinical Lecturer at NUI Galway, presented research she has conducted examining younger men's experience of prostate cancer and the disease's influence on men's sense of masculinity.
Prostate cancer is the most common male cancer in Ireland, affecting one-in-seven Irish men. One-third of these men will be aged under 65. According to Dr Mooney, an increased uptake in PSA screening has led to an increased detection of prostate cancer in younger men in Ireland. However, little research has been done specifically examining younger men's experience of the disease.
"A review of the literature reveals that the most common forms of psychological distress experienced by men with prostate cancer are anxiety and depression, which frequently coexist," said Dr Mooney. "The majority of literature reports on issues relating to the experience of prostate cancer of all men, irrespective of age group. Limited research is available on the impact of prostate cancer on younger men's identity, masculinity, information and support needs, and influence on daily lives during treatment and survivorship."
The category 'younger men' with prostate cancer is poorly defined in the literature, she said, and ranges from <50 to <60 years of age. Dr Mooney adopted a "life course" approach to her study, which considers a participant's social context — for example, employment and family responsibilities. She spoke to 26 men with prostate cancer aged between 39 and 59, finding that:
The time between diagnosis and treatment is a critical period in which younger men need to receive information that includes "a balanced picture of the pros and cons" of available prostate cancer treatments and related side-effects.
For most men, the attending urologist and the healthcare team were an important source of information and very influential in the treatment decision-making process. Personal values and situation in life also played a part in opting for one treatment choice over another.
The Internet was a common source of information. However, men reported that information they read was often inconsistent and contradictory. Access to practical information from cancer organisations such as the Irish Cancer Society, or other men, was also highly valued and was a source of reassurance.
Loss of sexual functioning posed a new threat to the men and the presence of erectile dysfunction (ED) was a cause of distress and concern for all men — many were "unprepared for the reality of living with ED".
Men viewed the need to achieve an erection as an essential component to facilitate intimate encounters with their partners, which were no longer deemed to be a comfortable and familiar experience.
The experience of ED was a concern for all the men, and a degree of loss and grief associated with the experience directly influenced their sense of masculinity, which required men to re-examine and come to terms with an altered sense of self.
How men are socialised into gender roles was also influential in the men's help-seeking behaviour and willingness to talk about health matters. Some men chose to deal with their emotional concerns in a stoical manner and described themselves as "typical men" in their approach to coping with prostate cancer, ED and altered sense of self.
The men in Dr Mooney's study exhibited a general lack of interest in health matters and avoidance of self-care, irrespective of education level or occupation.
All of the men considered prostate cancer a disease of "older men" and it did not register on their radar of health issues to be concerned about. This view was influenced by how the disease was portrayed and represented in the media.
Dr Mooney explained that there is a need to change the focus of media attention and public perception of the disease from that of an older man's disease, "to one that encompasses all men was highlighted".
"It is apparent that men's adjustment to treatment for prostate cancer is influenced by their adherence to traditional masculine narratives, which may both assist them in recovery and deprive them of important sources of social and emotional support," said Dr Mooney.
"There is a need to revisit how survivorship care is provided to younger men so as to ensure improved outcomes. The opportunity exists for healthcare professionals to provide referral to sports programmes, community-based social supports or PCSGs in order to maximise improvements in mental and physical wellbeing post-treatment for prostate cancer."
Finally, she said, the provision of specialist nursing care and support in areas such as sexual dysfunction, management of fatigue and incontinence, mental health, and psychological care should be prioritised.
Immune strategies for surgically-resectable lung cancer
Prof Patrick Forde, Johns Hopkins Hospital, Baltimore, Maryland, US, spoke about the hope provided by research examining immune strategies for managing lung cancer.
Despite the availability of therapies for stage I–III non-small cell lung cancer (NSCLC), studies show that between 30-to-60 per cent of patients go on to develop metastatic disease — even with advances in the treatment of NSCLC, prognosis is poor: Average overall survival of metastatic NSCLC is approximately 12 months, and the five-year survival is only 1 per cent. New therapies are urgently needed, said Prof Forde. However, recently, major advances in cancer immunotherapy have led to better outcomes for many patients with lung cancer.
Lung cancer remains the leading cause of cancer-related death, both in the US and worldwide. NSCLC is the most common histologic subtype, and patients who present with early-stage disease are potentially cured with surgical intervention; however, there is no cure for patients who develop metastatic disease after surgery.
Surgical resection is the mainstay of therapy for patients with resectable and operable early-stage NSCLC. However, surgery alone yields an unacceptably high rate of lung cancer recurrence. The addition of chemotherapy to surgery as adjuvant or neoadjuvant treatment can improve survival rates by roughly 5 per cent at five years.
"Even for patients who develop locally-recurrent disease after surgery, the chance for cure is extremely low. For patients with early-stage disease, the addition of systemic chemotherapy before or after surgery has been shown to improve five-year survival rates by roughly 5 per cent across stages IB–IIIA, with a greater benefit in higher stages of disease," explained Prof Forde.
He spoke about how one of the most promising treatment modalities is immunotherapy, specifically the use of immune checkpoint inhibitors (ICIs). Immunotherapy has demonstrated significant activity in patients with metastatic NSCLC, with a slow transition to its use in the early-stage setting for those with resectable and unresectable lung disease.
According to Prof Forde, major advances have been seen in early-stage disease, with the ultimate goal of attempting to reduce relapse and improve survival for patients with surgically-resectable disease.
He quoted the recent PACIFIC trial, in which the PD-L1 inhibitor durvalumab had a median progression-free survival by blinded independent central review of 17.2 months versus 5.6 months with placebo in patients with stage III unresectable NSCLC who had stable disease following chemoradiotherapy.
Additionally, 66.3 per cent of those treated with durvalumab following chemoradiotherapy experienced a 24-month overall survival rate, compared with 55.6 per cent of those who received placebo. Median overall survival was 28.7 months with placebo and had not yet been reached with durvalumab. However, these findings showed a clear extension in OS with durvalumab.
The clinical benefit of immunotherapy has also been observed in patients with resectable disease, said Prof Forde. In a small phase II study, neoadjuvant nivolumab demonstrated a pathological response in 45 per cent of patients whose tumours were completely resected in surgery.
Immunotherapy with monoclonal antibodies to PD-1 and PD-L1 are now approved for treatment of patients with metastatic NSCLC, and have been shown in a number of randomised trials to lead to better outcomes for select patients compared to standard chemotherapy.
Studies are currently underway to evaluate whether these benefits can be seen in patients with early-stage disease, as well as evaluating the safest and most effective strategies to incorporate these treatments in the multidisciplinary management of patients with resectable NSCLC.
"If these adjuvant trials do demonstrate an improvement in survival, large efforts will be needed to define the appropriate patients for these treatments and the optimal duration of therapy. Trials with additional immunotherapy agents, including combination immunotherapies, chemo-immunotherapy, and CAR-T cells will build on our current understanding and add hopefully yield new therapies that lead to better outcomes for patients with early stage NSCLC," according to Prof Forde.
Investigators believe that research with established and emerging biomarkers such as PD-L1, tumour mutational burden (TMB), and gene signatures will help identify patients with the highest chance of response to treatment. However, Prof Forde explained that challenges remain in making immunotherapy available to those with early-stage disease.
"Close to half of patients who undergo surgery for lung cancer experience an eventual relapse; this is an area of huge unmet need. Traditionally, in most countries, we've given systemic therapy after surgery. With many of the immunotherapy trials, we're looking at administering these drugs prior to surgery, which changes the kind of approach we take for these patients. A medical oncologist who delivers immunotherapy may need to be involved at the very start, when a patient presents to a surgeon. Working very closely with our surgical colleagues will be important going forward."
Clinical challenges in cancer genetics
One of the final speakers at the conference was Dr Mark Robson, Director of the Clinical Genetics Service Clinic at Memorial Sloan Kettering Cancer Centre in the US.
Dr Robson discussed the potential problems that can arise when decoding a patient's individual cancer genome to identify therapeutic targets — but then incidental information is ultimately revealed about inherited diseases, including cancer.
Referring to this situation as the 'incidentalome', Dr Robson discussed the need to develop guidelines and approaches to decision-making when it comes to delivering such incidental results (IRs) to patients.
"Incidental results provide an opportunity for disease risk reduction, and it is evident that patients are enthusiastic about receiving these results. However, there is little research evaluating actual health outcomes and economic consequences associated with receiving different categories of IR based on patient selections," he said.
In these situations, what is the clinician's responsibility to inform the patient? Dr Robson described this as a very complex question.
"There are many variables to consider, such as whether the testing was for clinical or research purposes, the individual preference of the patient involved, whether anything can be done to control risk, and whether other people — such as close relatives — may be affected."
Describing current practice, Dr Robson explained that American guidelines recommend that individuals undergoing genetic screening in a clinical setting be offered the option to receive medically-actionable results associated with at least 59 genes.
European and Canadian guidelines recommend that genetic screening be targeted to genomic regions associated with the primary indication for testing, to reduce incidental results. Incidental results may be returned, with patients receiving them based on their preferences identified during pre-test counselling.
In the UK, clinicians and researchers are encouraged to return IR that are "clinically relevant, actionable and associated with moderate or severe life-threatening diseases".
"There is general consensus that patients undergoing clinical genetic screening should have the option to receive actionable incidental results," said Dr Robson.
In 2012, Memorial Sloan Kettering's Institutional Review Board (IRB), which oversees all patient-related research, updated its patient consent policy for biospecimen collection studies. When patients agree to have a tissue sample taken, they are asked whether they are open to being re-contacted if an investigator finds something that might affect their health.
This means that if a researcher finds something that might be important to communicate to the patient, the specific finding will be put before the board and carefully considered. If there is agreement the information should be conveyed, and the patient has indicated that he or she wants to be contacted, the team reaches out to this patient. The aim is to protect people participating in studies without restricting important research.
Discussing the fact that, despite current recommendations to return only actionable results, patients and the public likely want to receive results associated with untreatable conditions, Dr Robson said that these preferences appear to be consistent across both hypothetical scenarios and real-world settings, research shows. These preferences are also evident in other areas of medicine. For example, 60-to-90 per cent of research participants indicate a preference for receiving incidental findings from MRI, studies show.
Motivators for learning all incidental results, according to work conducted by Dr Robson and colleagues, include a desire to learn personal health information and to prepare for the future. Previous studies also indicate that the definition of a 'medically-actionable result' is subjective.
"In some cases, clinicians and patients may perceive a result that is not medically actionable by guidelines to have some 'actionability' and seek medical care. Given the varying interpretations of medical 'actionability', some argue for a more comprehensive approach to 'actionability' and that in addition to clinical utility, personal utility should also be considered in shaping guidelines for the return of genomic results," according to Dr Robson.
To prepare for the anticipated large-scale implementation of genetic screening and mainstream genomic medicine into clinical practice, the UK government recently completed the 100,000 genomes project to sequence 100,000 genomes. Using these data, researchers will develop methods to streamline the diagnostic process, educate professionals, and importantly, establish frameworks to return IR.
Dr Robson and colleagues are also currently conducting a randomised, controlled trial that aims to provide high-quality evidence on the outcomes and costs of receiving incidental results from genomic sequencing, providing critical evidence given the increasing use of genomic sequencing and identification of IR.
References available on request