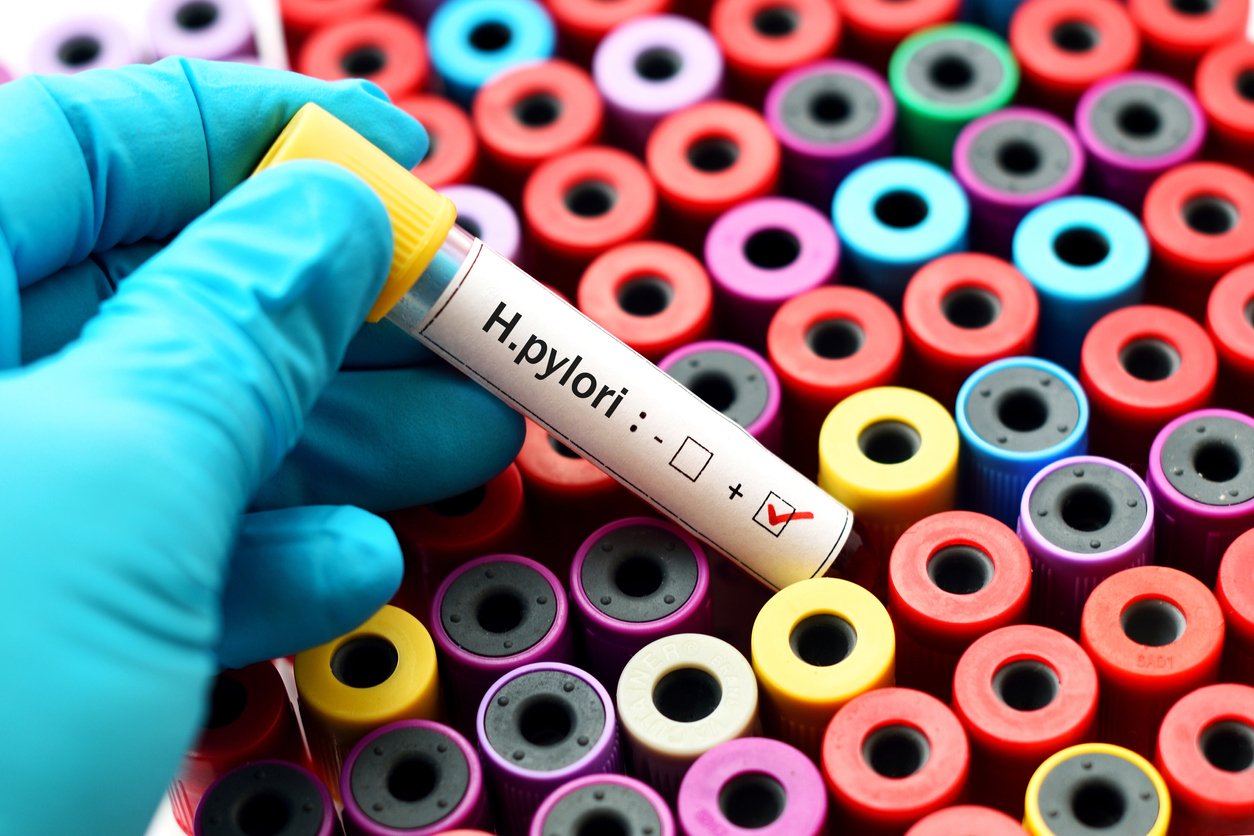 Blood sample positive with H.pylori bacteria
The ISG 2021 Winter Meeting heard from Prof Javier Gisbert, Consultant Gastroenterologist at La Princesa University Hospital in Madrid, Spain, who spoke on the topic 'European Registry on H.Pylori management:Most relevant results for clinical practice'. Prof Gisbert provided an overview of eradication therapy and described how this European registry is a large, long-term registry of routine clinical practice by gastroenterologists in Europe, with 30 countries, more than 200 investigators and some 50,000 patients involved.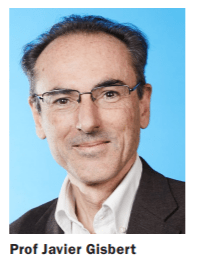 He gave the attendees a synopsis of a number of studies, one of which showed that prescription of triple-therapies in first-line treatment in Europe has markedly decreased from 50 per cent in 2013, to approximately 30 per cent in 2020. The prescription of 14-day treatments has significantly increased, while seven-day treatment courses have reduced to practically zero, "which is in line with current guidelines," said Prof Gisbert.
"All these changes in clinical practice have been associated with an increase in the overall efficacy of eradication therapy of approximately 10 per cent," said Prof Gisbert. However, overall, he said "management of H.Pylori infection by European gastroenterologists is heterogeneous, suboptimal and discrepant with current recommendations. Only quadruple therapies lasting for at least 10 days are able to achieve more than 90 per cent eradication rates. European recommendations are being slowly and heterogeneously incorporated into routine clinical practice, which has been associated with a corresponding increase in effectiveness."
Outlining other such studies in which he was involved, Prof Gisbert told the conference optimised concomitant therapy shows significantly higher cure rates – higher than 90 per cent – compared to triple therapy. "The addition of metronidazole to the standard triple therapy increased eradication rates by 10 per cent, resulting in more mild adverse events, but without impairing compliance with therapy," he said.
Another study looked at the addition of bismuth to standard triple therapy: "Due to the poor eradication rates of standard triple therapy, the addition of bismuth salts has been proposed for first-line eradication of H.Pylori," said Prof Gisbert. He provided a synopsis of studies comparing bismuth as a single therapy or in a combination treatments in both first- and second-line treatment strategies, as well as the role of penicillin.
He also outlined the evolution of antibiotic resistance in H.Pylori over recent years and told the attendees. "Resistance to clarithromycin remained stable, but has been higher than 15 per cent across these years," he said. "This is the threshold that we generally consider as being indicative of high clarithromycin resistance. However, metronidazole resistance decreased over this time. We can conclude that cultural and antimicrobial susceptibility testing for H.Pylori are scarcely performed, at a rate of less than 10 per cent in Europe.
In naïve patients, H.Pylori resistance to clarithromycin remains above 15 per cent throughout the period of 2015 to 2020 and resistance to levofloxacin, as well as dual or triple resistances, was high. A progressive decrease in metronidazole resistance was also observed."
Another study reported by Prof Gisbert looked at the potential to improve overall H.Pylori treatment. "Common mistakes include the use of standard triple therapy where it is ineffective, or to prescribe it as eradication therapy for only seven-to-10 days," said Prof Gisbert. "Another common mistake is to use low-dose PPIs in eradication regimens… we can conclude that the management of H.Pylori infection by some European gastroenterologists is heterogeneous, frequently suboptimal and discrepant with current recommendations, and clinical practice is constantly updating to update recommendations.
"Collaboration is key and is the best strategy to achieve excellent results, in life, but also certainly and especially in research.