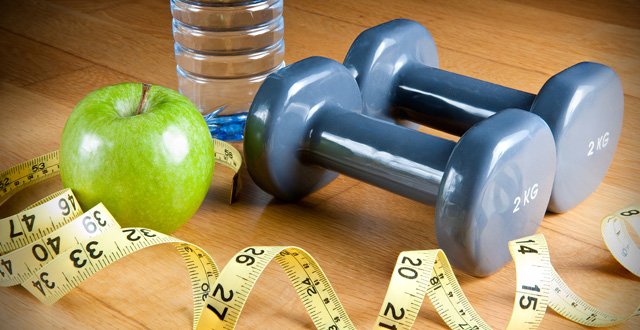 A new clinical care pathway at Tallaght University Hospital (TUH) is providing patients with timely access to effective, quality care and saving the health service money, the recent Irish Society of Gastroenterology (ISG) Summer Meeting heard.
At the meeting Ms Sarah Gill, Clinical Specialist Dietician in Gastroenterology, presented findings on the development of a new pathway for irritable bowel syndrome (IBS) patients attending gastroenterology at TUH.
In terms of the need for a new pathway, Ms Gill outlined that between 25-to-50 per cent of patients attending gastroenterology outpatient clinics had a functional gastrointestinal disorder (FGID), such as IBS. However, there had been no clinical pathway for patients with IBS attending TUH, leading to delayed diagnosis, a revolving door of appointments and investigations, and poor patient outcomes.
Between 2013-2018, 358 patients with IBS were referred to the dietician in Tallaght, but as there was no service for these patients, they were kept on a waiting list and had not been seen.
While there were limited effective treatment options for patients with IBS, clinical evidence supported the use of dietary intervention as a first-line treatment, the meeting heard.
"The low FODMAP diet has been found to be effective in up to 75 per cent of IBS patients," Ms Gill added.
She highlighted that other centres internationally had delivered dietician-led clinics for IBS patients, achieving considerable cost savings, and that the first full-time dietician dedicated to FGIDs in the country started at TUH in March 2018.
TUH had also aimed to reduce waiting times for gastroenterology appointments, reduce unnecessary investigations, improve time to diagnosis, patient outcomes and satisfaction. A quality improvement team was also set up and QI methodology was used to better describe the current problem and find a better pathway to deliver on these goals.
Using the patient waiting list referred to the dietician, the team found that patients were frustrated and angry at the waiting times and at the lack of dietetic services available.
"They described the impact of IBS on their life and also expressed doubt or confusion over their diagnosis. Some 41 per cent of patients were not at all satisfied with current services, 77 per cent wanted to see a dietician, but only 4 per cent had. And 65 per cent had received no information on IBS from any health professional."
The team also found that there was no pathway for these patients. Waiting times for return appointments for routine and low-risk patients were over two years, "meaning there was no continuity of care really for these patients", Ms Gill said.
"The time for referral to diagnosis was up to two years. Even then, patients continued to receive further investigations and this led to further doubt over their diagnosis."
Patients experienced unresolved symptoms and tended to seek investigations, she added, and "tests were often repeated, even in the absence of red flags". Over five years of attending gastroenterology services, IBS patients had an average of four appointments and 1.5 scopes each, with a cost of €1,301 per patient.
Previously, IBS patients were not prioritised by the dietician within the acute inpatient caseload. They were discharged into the community, where there was also no service for IBS.
The new pathway for patients with symptoms of diarrhoea-predominant IBS was launched in August of last year, she said. Chronic diarrhoea referrals from GPs were screened by the gastroenterologist, and positive findings on the screen or any red flags were fully investigated.
"However, those with negative screens can be referred directly to the dietician-led clinic and avoid gastroenterology waiting lists and colonoscopy," Ms Gill said.
The quality improvement group also promoted guidelines for appropriate investigation and early positive diagnosis for other IBS subtypes. These patients could be redirected to the dietician and discharged from the gastro clinic once their diagnosis was made.
Once referred, the patients attended the dietician-led clinic and most were suitable to attend a group-led first-line dietary and lifestyle education session. Exercise and weight management programmes and counselling services were also available.
Ms Gill explained that patients were followed up with a phone call after three months and at that stage, anyone who had responded to treatment could be discharged.
"Those who haven't, have an option to proceed with further intervention with a low FODMAP diet," she said.
The programme could be completed in 12 months and anyone who failed to respond was referred back to gastroenterology.
"In the nine months since the launch of the pathway, we have had 59 new patients come through referrals from GPs. Forty-five of them have completed their screening and 47 per cent are avoiding scopes and appointments altogether, with a saving of €13,000."
In total, 156 patients had come through the dietetic programme, she said, and to-date, 50 patients had been discharged with satisfactory relief of their symptoms. This had potentially saved €60,000.
"Only 10 per cent have been referred back to the gastroenterologist to-date," she added. In terms of patient satisfaction, all patients would recommend the service, saying it empowered and assured them.
There continued to be some barriers, such as encouraging GPs to refer to the programme and long-standing patients could be reluctant to engage. Further promotion to optimise referral and discharge rates within the gastroenterology department was also needed.
However, there was also the possibility to extend the service through the use of webinars and Ms Gill said it would be a worthwhile investment for gastro departments nationwide.