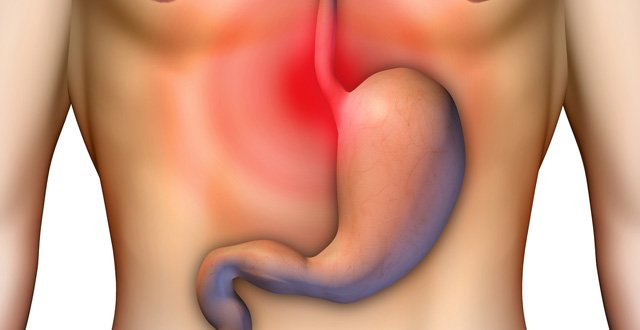 The Irish Society of Gastroenterology (ISG) Summer Meeting will feature an important discussion on the future direction of the specialty, as well as scientific presentations on latest treatment advances, President Prof Laurence Egan told Catherine Reilly
Members of the Irish Society of Gastroenterology (ISG) have overwhelmingly stated their wish to focus exclusively on gastroenterology and they also strongly support the development of a 24/7 acute on-call gastroenterology service nationally, which is not currently in place, ISG President Prof Laurence Egan has told the Medical Independent (MI).
Speaking to MI in advance of the ISG's Summer Meeting on 30-31 May, which will feature a panel discussion on the future of general internal medicine in gastroenterology training and practice, Prof Egan said the high service demands and increasing subspecialisation in gastroenterology have led members to support a single-specialty focus.
The panel for an important discussion on this topic will include Prof Egan; Prof Glen Doherty, Training Lead for Endoscopy; Dr Tony Tham, Incoming ISG President; Dr Jan Leyden, National Specialty Director; Prof Garry Courtney, Consultant Gastroenterologist; and Prof Frank Murray, Director, National Doctors Training and Planning.
Huge demand
"There is a huge demand for specialty gastroenterology services, including consultations, inpatients and endoscopy. And many hospitals are struggling to meet the demand for all of those services. Waiting lists are present for outpatient consultations and endoscopy in most hospitals, to a greater or lesser extent," Prof Egan told MI.
"At the same time, the gastroenterologists, most trainees and consultants, are spending a substantial amount of their time not engaged with practising gastroenterology or doing endoscopy, but rather in doing acute undifferentiated general internal medicine."
According to Prof Egan, this model is long in existence and has generally served the specialty and the patient population quite well.
"But things are changing a bit. There is really an apparently insatiable demand for GI services, yet the practitioners that are capable of meeting that demand are unable to spend all of their time doing it, and are doing something different.
"The second point is that gastroenterology as a specialty, particularly in endoscopy, has been increasingly subject to subspecialisation, and also quality assurance. So in endoscopy [there is] advanced endoscopy, we have endoscopists that do endoscopic ultrasound, that do ERCP [endoscopic retrograde cholangiopancreatography], that do other various advanced procedures, and we have some endoscopists that do BowelScreen… So there is increasingly complexity of specialisation and a need to maintain objective standards in endoscopic practice, which is further putting pressure on the ability of our consultants and trainees to also contribute general internal medicine."
At the same time, it is recognised that "someone has to do the general internal medicine" from a service provision perspective. "And that is the other side of the coin," acknowledged the ISG President.
According to Prof Egan, the ISG has surveyed members on the issue and he will be presenting the results at the ISG Summer Meeting.
"I would say, overwhelmingly, both trainee and consultant members of the ISG would rather not do general internal medicine but instead concentrate exclusively on their specialty practice of gastroenterology."
Patient safety
He underlined that this would include delivering a 24/7 acute on-call gastroenterology service, which is currently not provided nationally. It is extremely important from a patient safety perspective that such a service is initiated, Prof Egan indicated.
"There are certain aspects of gastroenterology practice, probably most specifically acute gastrointestinal bleeding, which are not always managed by gastroenterologists," he said.
"Patients coming in with acute GI bleeding are sometimes admitted under general surgeons who might not have a lot of gastroenterology experience, or even general physicians who might not have a lot of gastroenterology experience. And there is some interest and a very significant need to develop a co-ordinated approach to the management of acute upper GI bleeding, and gastroenterologists, when they were surveyed recently by us, overwhelmingly stated that is a service they would like to provide at their hospitals."
Prof Egan projected that it would be a very busy and demanding service but one that is seen as a "very important clinical need".
Meanwhile, the ISG Summer Meeting will also provide a forum for high-quality scientific and clinical presentations from a range of international and national experts.
Prof Egan said he was particularly looking forward to the sessions on inflammatory bowel disease (IBD). These will include a presentation by Prof Hugh Mulcahy, Consultant Gastroenterologist, St Vincent's University Hospital, Dublin, who will speak on 'Psychological disability in IBD: Where the brain meets the bowel'.
"[Prof Mulcahy] is speaking on acceptance and commitment therapy in IBD, which is a psychological strategy to help patients deal with the symptoms that cannot always be fully controlled with medical therapy and surgery… it offers patients some hope beyond what can be provided to them under conventional medical situations."
A particularly topical presentation will be an update on BowelScreen, which will be presented by Prof Padraic MacMathuna, Interim Clinical Director of the BowelScreen programme.
Prof Egan said he did not think the controversy surrounding CervicalCheck had significantly impacted on practitioners delivering the BowelScreen programme.
"But I also think it would be naive to think the public understanding of BowelScreen is perfect," added Prof Egan. "Public understanding and expectations of all screening programmes is probably going to increase following the CervicalCheck controversy and it may well be that there are aspects of the BowelScreen programme that people don't fully understand. It would be very interesting to hear what Prof MacMathuna, as the interim Director of the screening programme, has to say. But we have every confidence in the programme and it is really very good for patients."
MSCs
One of the international speakers at the meeting will be Prof William Faubion, Specialist in Paediatric and Adult Gastroenterology, Mayo Clinic, Minnesota, US, who will speak on 'Autologous MSCs [mesenchymal stromal cells] applied in a seton for perianal fistulas in Crohn's disease'.
Last year's ISG Summer Meeting had featured a presentation from Prof Julian Panes, Chief of the Gastroenterology Department, Clinic de Barcelona, Spain, who presented on utilising mesenchymal stromal cells in the treatment of fistulising Crohn's disease.
Prof Panes was the lead investigator on a study which showed that mesenchymal stromal cell injection into the perianal fistula tract in Crohn's disease patients was effective, where standard therapy had been ineffective.
Prof Egan told MI that Takeda is developing this therapy in Europe. "I wouldn't necessarily raise expectation by saying it would be available this year [in Ireland], but certainly the plan is for it to be rolled out. There are a lot of unknowns about it, including the cost," he noted.
Asked about efficacy, Prof Egan said: "There has been one good phase 2 clinical trial that led to its marketing authorisation from the European Medicines Agency, under the orphan drugs initiative. There is another clinical trial ongoing in the US at the moment. We will be hopeful that the therapy, when it is introduced into normal clinical practice outside of the clinical trial environment, might even prove to be more effective than it appeared to be in the clinical trials. But that remains to be seen."
The ISG Summer Meeting represents the end of Prof Egan's time as President, with colleague Dr Tony Tham, Consultant Gastroenterologist, Ulster Hospital, Belfast, due to take the reins.
"It has been fantastic," said Prof Egan of his experience as President. "It is a very vibrant society. We have a lot of very bright trainees coming through the system and there is a huge amount of work to be done in delivering gastroenterological services in Ireland north and south — because it is a north/south body, which is one of its big attractions. So, it has been a wonderful experience and I have been well supported by good colleagues and a good staff in the ISG office."
ISG in focus
The Irish Society of Gastroenterology (ISG) comprises medical specialists working in the field of gastrointestinal and liver disease and associated research. The Society also caters for specialist trainees and non-medical scientists. The majority of members are located in Ireland or have links within the country.
The ISG organises and hosts regular platforms and conferences allowing members to present clinical and scientific material.
The Society has a varied membership encompassing consultants and trainees in various specialties. These include gastroenterologists, surgeons, pathologists, radiologists, immunologists, physicians and others with an interest in gastroenterology.
The ISG also maintains a special relationship with the Irish Society of Endoscopy Nurses and the Hepatology Nurses Association.