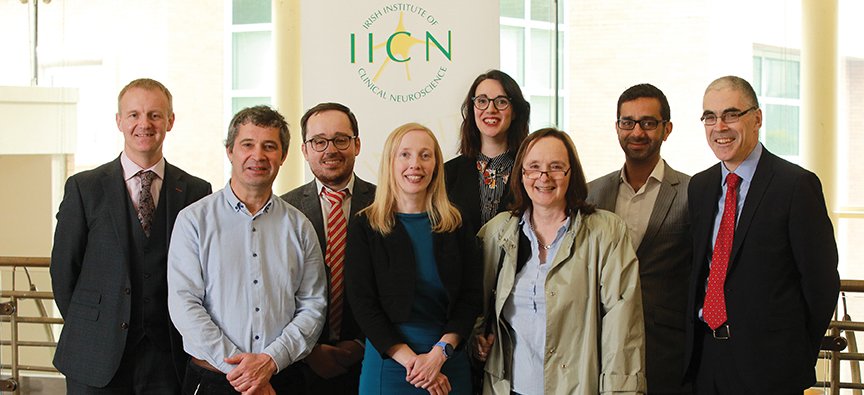 A joint annual meeting between the INA and the Association of British Neurologists (ABN) will take place in Belfast in 2021, it has been announced.
The idea to hold the joint meeting in Belfast was first put forward by President of the ABN, Prof Mary Reilly.
The organiser of the INA's recent update meeting Consultant Neurologist, Craigavon Area Hospital, Portadown, Dr Raeburn Forbes said the joint meeting will be a boost to neurological services in the island of Ireland and for the city of Belfast in particular.
"Belfast is developing itself as a conference destination and as a tourist destination, so it fits with where Belfast is going generally," Dr Forbes told MI.
"It is an exciting prospect to have this big neurological conference here. One thing most people who come to Northern Ireland are surprised at is the high calibre of staff we have in clinical neurosciences – in neurology; in neurosurgery; in neurophysiology; neuroradiology; and neuropathology. We have got very high calibre people. I think our clinicians are very much under the cosh, struggling to deliver service and we don't really have the time to focus more on education, or research. So the academic side of things I think has suffered in Northern Ireland for many years. To me, if something positive comes out of this, it will be to give a boost to the morale of staff here and to connect our clinicians in neuroscience to other clinicians and researchers who are our nearest neighbours. That is really a huge thing. Historically, our services in Northern Ireland suffered and have been under-resourced and under-developed. In the wider community, it is important for the public to see that the clinicians are taking this seriously, that the clinicians are wanting to improve. We are living in political stalemate, so it is important that they see the clinicians are wanting to do something different and improve. Hopefully it is something positive for the wider community."
Dr Forbes pointed out that there is currently an insufficient number of consultant neurologists in the North, stating that an additional 40 posts are required. "We are well short in just delivering the core specialist service. It is as true here as it is down in the South," according to Dr Forbes.
"It means you are doing the urgent not the important. Again, good and excellent clinical services if you look across the globe, you usually find them in places where there is active research. People who research work out what works, what doesn't work. If you are not researching, you are maybe not thinking, not developing. The academic side of this I think gets dismissed because you are not actually seeing patients. But actually if you look to the horizon, you have to build academic work around clinical services, especially in neurosciences. We know a lot less about the brain than you might know about cancer, or about heart disease, or whatever. We are still behind the curve, or rather at the start of an exciting steep curve of discoveries."
The joint meeting will be held in the International Conference Centre, Belfast.
Meanwhile, the registrar's prize in clinical neuroscience will take place on Friday November 8 in the Minerva Room at the RDS.