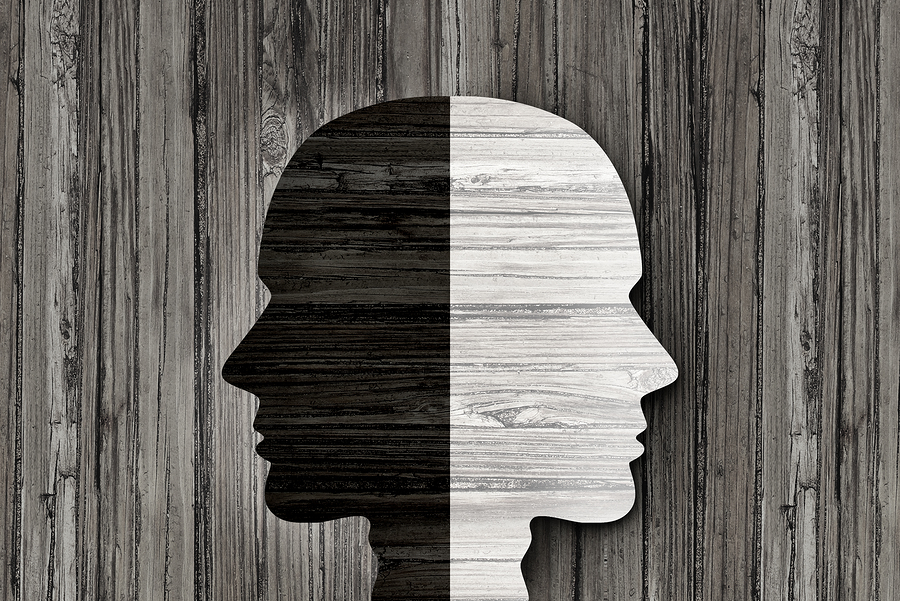 Behavior mental disorder and schizophrenia or split personality illness and mind health psychiatric or psychological disease concept in a 3d illustration style.
Catherine Reilly speaks to new President of the College of Psychiatrists of Ireland Dr William Flannery about challenges facing the specialty, including amid the current Covid-19 pandemic
The planned theme of the College of Psychiatrists of Ireland Spring Conference 2020 was 'keeping science in psychiatry'.
The conference, which had been due to take place later this month, has been rescheduled to the spring of next year (25-26 March 2021) at the same venue, the Lyrath Estate Hotel in Kilkenny. This decision follows the unprecedented ongoing events concerning the Covid-19 pandemic.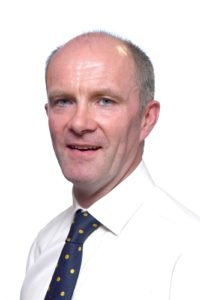 The meeting was set to feature high-calibre talks and presentations on topics ranging from psychedelics and substituted amphetamines in treatment of depression, to epigenetics in psychiatry.
As well as scientific presentations, the conference aimed to examine wider societal issues relevant to the specialty, such as the mental health needs of students, ethics and human rights in psychiatry, palliative care for people with dementia, and the terminology used around mental health conditions.
Dr William Flannery, President of the College, told the Medical Independent he is hopeful the theme of 'keeping science in psychiatry' will be retained and that some of the speakers may be available to present at the rescheduled event in 2021.
He expressed thanks to the conference's scheduled speakers and chairs and to the staff of the College "who have put a lot of work in, in the background, organising and liaising with the venue".
Two main focuses
Dr Flannery, a Consultant Psychiatrist specialising in addiction at the Mater Misericordiae University Hospital, Dublin, has succeeded Dr John Hillery as College President. The term of office is three years.
He said the College, which is now in its 11th year, has two main focuses – training and continued professional competence. Dr Flannery said the College is "very proud" of its REFOCUS committee. It is made up of people with experience of the mental health services – patients/service users, family members/carers, and psychiatrists.
Its role is to inform and influence all aspects of the College, particularly the training experience of future psychiatrists and identifying ways to improve the mental health services with psychiatrist members.
Dr Flannery said that, through their own lived experiences, this group has had a very positive influence on the direction of psychiatry training.
According to Dr Flannery, the College will continue to place a significant emphasis on maintaining the standards expected of a specialist in psychiatry. He said the College is "best placed" to determine the nature of these standards.
At the moment, there are not enough funded training places to meet future population needs, emphasised Dr Flannery. Currently, there are also doctors on the general division of the medical register in consultant psychiatrist jobs and about 100 unfilled consultant posts in the specialty.
There is strong interest in psychiatry training, but more places are needed, said Dr Flannery.
"I am quite proud of the fact we have very good and successful recruitment, that we are filling our training places, but the numbers are not matching what we project is the need into the future."
Funding for trainee places to postgraduate colleges comes from HSE National Doctors Training and Planning (NDTP).
"So we are able to recruit up to 60 [basic specialist trainees], but we estimate we need up to 80."
He underlined that, if more places are sanctioned, this should be reflected in the funding from NDTP.
"We are a young College compared to many of our sister colleges … so I would be an advocate that there is parity of esteem between our patients, but also funding for training compared to other colleges."
Covid-19
Amid the global Covid-19 pandemic, these are challenging times for the medical profession in particular. This will also be true for patients under the care of psychiatric and psychological services.
As a specialist in addiction, Dr Flannery confirmed that these types of unusual, stressful events can trigger a return to substance misuse in a person who otherwise had good control over the addiction. This can occur irrespective of whether the person has been directly or indirectly affected by the disease.
"That is a major concern and that has been shown elsewhere for similar events," he confirmed.
Dr Flannery said it was important to keep following public health guidance and to support one another. He noted, however, that accessing online peer support would often present difficulties for many patients in addiction services, due to social and economic disadvantage.