Morgan Flanagan Creagh finds the Nissan Qashqai a decently-priced, well-built, family-friendly car
The Nissan Qashqai has been wallowing happily at the top of the crossover segment in Ireland for more than 10 years, during which time they have flogged a car to what feels like everyone in the country. It's only when you drive a car that you really start to notice just how many of the same model there are around and, according to the figures, Nissan has sold 50,000 new units in Ireland. However, the real number is likely much higher when you take second-hand imports from the UK into account. The Qashqai, which is built in Sunderland, UK, replaced the old faithful Primera in 2006 and within a decade became what can only be described as a smash hit. In 2010, it became the first Nissan since the 1983 Sunny to enter the UK's top-10, when it sold 39,000 units and then went on to eventually become Europe's best-selling crossover.
So, it's been around a while and it sells well, but is it any good?
That was the question I asked myself when I collected the car during a rain-sodden lunch-break from Nissan's Citywest offices in west Dublin.
The first thing I noticed was how uncannily similar the cabin was to the Renault Kadjar I had tested a few weeks prior, especially when it came to the panoramic roof. This is because the Kadjar and Qashqai are based on the same Renault–Nissan Common Module Family (CMF) architecture. The Kadjar is better-looking and more spacious, but the Qashqai felt better-built and is fitted with a new secret weapon — namely its 1.3-litre petrol engine.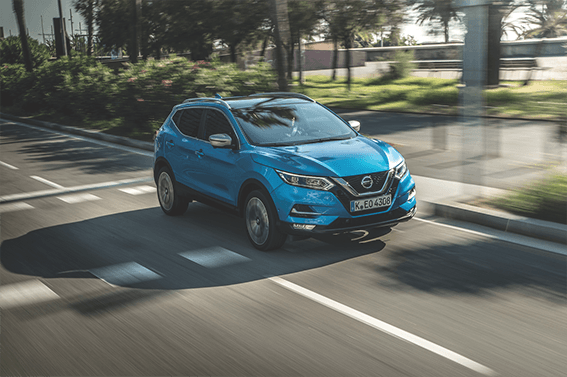 In our modern world, thanks to a sprinkling of magic and high-pressure turbochargers, 1.3-litre petrol engines can now propel a crossover SUV which boasts 200kg of carrying capacity and 1.5 tonnes of towing capacity. Not only could this motor move the Qashqai, it had 157hp, making it quite effortless to drive. The model I was testing had a twin clutch automatic DCT gearbox.
Why should you care about this? Because it's the first car since 'Godzilla', aka the Nissan GT-R, to use this set-up, making it a little more special. I liked the automatic DCT set up, but if you wish, you can buy a six-speed manual option. The motor was quick, quiet, responsive and gutsy, as it produced 270Nm of torque, along with the 157hp I mentioned earlier. It wasn't as fantastically frugal as the 58mpg Kadjar but was definitely a better engine to drive. According to Nissan, the Qashqai I tested will get between 51.4mpg and 48.7mpg, depending on what size your wheels are; the ones I had were the bigger 19" and they looked great. In a rapturously thrilling press release, Nissan describe some of the tweaks they have performed on this new engine, "a gasoline particulate filter has been added, and areas of improvement include the fuel injection system, combustion chamber design, reduced friction and optimisation of the turbocharger. It also offers a quieter experience for occupants because of the higher torque at low RPM." It does all this while only producing 131g/km of CO2, putting it in the €280 road tax band.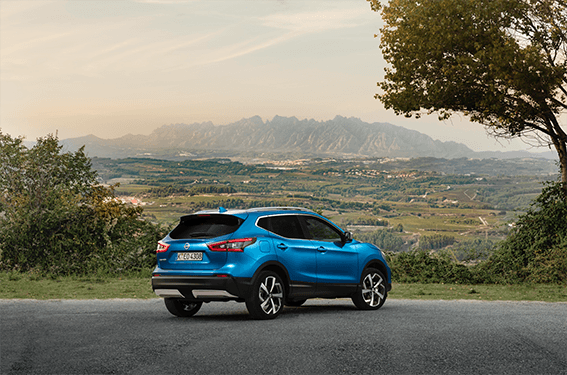 Nissan expects to build up to one million of these engines in the next fiscal year, and according to the Japanese marque, it will be fitted to more than 50 per cent of all Qashqais sold. The motor was developed as part of the Renault-Nissan-Mitsubishi Alliance, alongside Daimler, who will be using them in their Mercedes-Benz vehicles. Despite having the same gearbox set-up as Godzilla, the Qashqai wasn't as good to drive as either the Mazda CX-5 or Seat Alteca; however, it was better than its cousin, the Kadjar, all of which I previously tested for the Medical Independent.
The Qashqai has a 5" infotainment system with a six-speaker set-up, along with Android Auto, Apple Carplay and Nissan's own Connect Touchscreen Navigation. It has cruise control, rear parking sensors and the 360° 'Around View Monitor'. My test car also came with the safety pack that had blind-spot warning, driver attention alert, forward emergency braking, hill assist, intelligent park assist, lane departure warning and a moving object detection system. This, all wrapped up in a five-star Euro NCAP crash safety rating, makes for a pretty solid all-rounder for the family.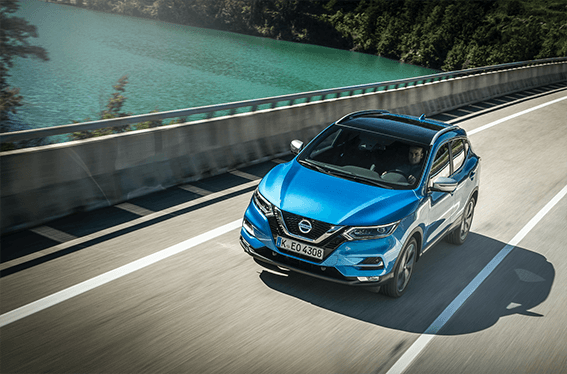 Price-wise, the model I tested was the top-spec 1.3 petrol SVE model, which cost €38,620, plus an additional €600 for the metallic paint. For the sake of comparison, the top-level Kadjar I had a few weeks ago was €36,570, the Mazda CX-5 was €48,170 and the SEAT Alteca FR I drove last year was €39,035. Looking at the numbers, the Qashqai is decently-priced, well-built, family-friendly and popular. It's a safe pair of hands that will certainly get the family stuff done without issue.