Acentral tenet of this book", writes journalist, photographer, and filmmaker Laura Dodsworth, "is that the use of fear to create compliance is ethically dubious, and at the very least, warrants public debate." I agree. I also agree with Dodsworth's call "for a specific inquiry into the use of behavioural science by government". Although the focus of A State of Fear is on the UK government, Dodsworth helpfully not only refers to the New Zealand government's delivery of a "masterclass in propaganda" since the emergence of Covid-19, but highlights how Ireland's independent scientific advocacy group was instructed "to look for ways to increase insecurity, anxiety, and uncertainty", with a reminder that "people hurt faster than institutions".
But A State of Fear has left me in a state of annoyance. This is because even if the author had not revealed that it had taken her a year to write this book, there's no doubt that it is a rush-job with more padding than a kapok factory. My irritation is further fuelled by the knowledge that this book has some valid critiques of how the UK government and many of its advisors frightened the UK population, and Dodsworth's insights could have made interesting contributions to a retrospective analysis of the pandemic.
Unfortunately, they are undermined by a sloppy approach that erodes one's trust in the author
Before I had finished reading the first page of the introduction I was in a state of puzzlement because it was clear that the author does not know the difference between a pandemic and an epidemic. Although Dodsworth – when not quoting primary sources – uses the word "pandemic" correctly some 22 times throughout the book, she favours "epidemic" incorrectly on at least 67 occasions. But even more concerning, on page 26 she misquotes a primary source by substituting "pandemic" with "epidemic".
Thus, according to Dodsworth a Press Gazette poll had asked, "Do you think trust in journalism has increased since the Covid-19 epidemic?" In a state of curiosity, I checked the original article (written by Charlotte Tobitt on 14 April 2020), and the question was, "Do you think trust in journalism has increased since Covid-19 pandemic?" Given Dodsworth's blunder, one wonders how many other contributors who talk of the "epidemic" may have been misquoted by her.
In a state of exasperation, I went back to the start to find that at the end of the introduction's first paragraph "we were one of the most frightened countries in the world", yet three pages later "[w]e were the most frightened population in the world." Equally poor copy-editing stalks the text. For instance, Matt Hancock is variously the Minister for Health (page 24) and the Secretary of State for Health and Social Care (page 48); it is Emily Maitlis not Emily Maitliss (page 23); and the apparently random selection of "Covid"/"Covid-19"/ "COVID-19" throughout the text signals inconsistency.
As for padding, consider chapter 3, titled 'Frightful Headlines'. Throughout the pandemic, those of us able to read were all too aware of the diverse headlines generated by mainstream media, so I'm in a state of bemusement as to why this self-evident point must be rammed down the reader's throat by including six pages on which 55 newspaper/website/broadcast headlines are reproduced without comment. Similarly, it is right – indeed imperative – that the havoc wrought by the pandemic on our lives and those of our fellow citizens should be documented. But is a book on how governments and behavioural scientists manipulated populations an appropriate forum in which to include 15 first-hand accounts by anonymous contributors on how they felt?
The fact that Dodsworth is not a scientist in no way disqualifies her from writing a book such as this. After all, the current pandemic has exposed the fact that the gulf in competence and knowledge between many so-called experts is deep and wide. But it hardly inspires confidence in the reader to learn (page 9) that "I had done my best to qualify as an armchair virologist by mid-March 2020, and inhaled articles and YouTube videos about viruses, Wuhan, and the Diamond Princess".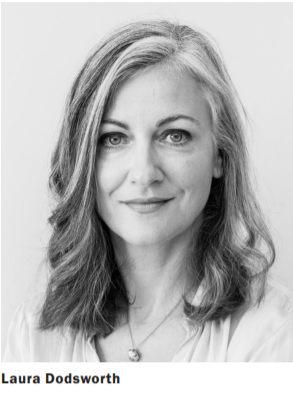 The articles and videos that Dodsworth "inhaled" had led her to believe that the causative agent of Covid-19 "would inevitably behave as all other respiratory viruses before it. Why would it not?" To learn why it would not necessarily have behaved "as all respiratory viruses before it", would have required Dodsworth to have spent many weeks in her armchair inhaling a lot more articles and videos. But this would have meant less time both for writing and – bafflingly – arranging a rendezvous with Steve.
Steve wore camouflage gear, drove an olive-green Land Rover, and the author met him in a B&Q car park, where she asked, "Did he believe aliens might be involved in controlling governments?" Dodsworth further interrogated Steve to determine whether he thought a Covid-19 conspiracy might be "operated by the Masons or Illuminati"?
Writing a negative review of a hastily written book with well-intentioned aims is no more enjoyable than stamping on a box of chocolates, but A State of Fear makes me despair at the state of journalism.