Prof Bryan Hennessy, Clinical Lead, Cancer Trials Ireland, talks to Niamh Cahill about the frustrations among cancer clinicians regarding the drug approvals process and the challenges of conducting cancer trials in Ireland
In January Minister for Health Simon Harris announced State reimbursement would be provided for the drug pembrolizumab (pembro) for all cervical cancer patients in Ireland.
The decision was welcomed by many political and public commentators who campaigned for the move amid concerns about the inequity of offering the drug to only the 221 women affected by the CervicalCheck controversy.
The announcement, many proclaimed, would resolve this injustice.
The irony of the situation, not missed by healthcare cancer specialists, was that an unlicensed drug for cervical cancer, unapproved by the European Medicines Agency (EMA) and with limited efficacy data, was now funded, while other EMA-approved cancer drugs with much greater efficacy results would continue to languish unsanctioned for State reimbursement.
By apparently setting right one inequity, therefore, many commentators felt another had simultaneously been created.
The resolution to provide State reimbursement for pembrolizumab, according to Prof Bryan Hennessy, Clinical Lead, Cancer Trials Ireland (CTI), was a "political decision".
"There are several new drugs for various cancer types that have been held up in the drugs approval system that look more promising than pembrolizumab in cervical cancer," Prof Hennessy told the Medical Independent.
"There's the notion that pembrolizumab is some 'magic bullet' with complete disregard to the data that's out there.
"I hear of cervical cancer patients unfortunately dying very quickly on pembrolizumab."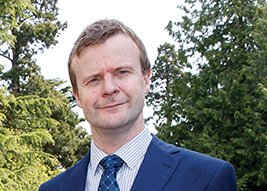 Prof Hennessy said the benefits the drug has brought Ms Vicky Phelan are not seen in everyone. "That's great for her, but her experience doesn't reflect in any way, shape or form the effectiveness of pembrolizumab in cervical cancer, unfortunately. It would be great if everyone derived that much benefit, but there's only a small proportion of people that do.
"Decisions like that are frustrating when you know that there are several drugs that are potentially more promising that are being held up and also, there are other indications for pembrolizumab, in which it seems to have more effectiveness, where there's still a hold up."
Pembrolizumab is part of a new legion of anti-cancer drugs that harness a person's immune system to fight cancer.
It was first approved for reimbursement in Ireland in melanoma cancer patients about two years ago and since this time has been granted State funding for non-small cell lung cancer and Hodgkin's lymphoma patients.
Pembrolizumab is currently unlicensed in Europe for the treatment of cervical cancer due to a lack of evidence confirming its effectiveness in such patients.
Most of the clinical trial data for pembrolizumab in cervical cancer comes from a study called KEYNOTE 158, where 98 cervical cancer patients received the drug.
In the KEYNOTE study, 20 per cent of patients were PD-L1 negative and received absolutely no response to the drug. The study results revealed complete disappearance of cancer in just 2.6 per cent of patients.
Around 39 per cent suffered serious side effects, with adverse effects so severe the drug was stopped in 10 of the 98 patients. "About one-in-10 got some cancer shrinkage," Prof Hennessy said.
There are two types of cervical cancer — squamous cell carcinoma and adenocarcinoma — and available research data for pembrolizumab in cervical cancer patients is almost exclusively in squamous.
"The efficacy of pembrolizumab in cervical cancer is very limited. There is very little enthusiasm in the healthcare community for pembrolizumab as a drug for cervical cancer because the efficacy data is limited," Prof Hennessy said.
"Over 85 per cent of patients with cervical cancer don't derive any benefit from it… there are better treatments, essentially."
In contrast, the drug tisotumab vedotin (TV) has to-date shown much more promising results for the treatment of cervical cancer than pembro, according to Prof Hennessy.
The drug is one of a new class of drugs — known as ADCs or antibody drug conjugates — that target the cancer cells with the antibodies and deliver the chemotherapy drug straight to the cancer cell.
CTI is currently recruiting patients for a clinical trial of TV, expected to commence this year.
Lung cancer
Currently, there is immense frustration among lung cancer specialists nationwide at the lack of availability of the drug osimertinib.
A submission has been received by the National Centre for Pharmacoeconomics (NCPE) for osimertinib as monotherapy for the first-line treatment of adult patients with locally-advanced or metastatic non-small cell lung cancer with activating epidermal growth factor receptor (EGFR) mutations. A decision is awaited.
The drug, however, has already been approved in every other EU country, Prof Hennessy understands.
"There's an effective drug in lung cancer called osimertinib, where I think we are the last country in the EU to not have it available yet. It has much higher response rates in lung cancer than, say, pembrolizumab would have in cervical cancer," he noted.
"There is a huge amount of frustration for lung cancer oncologists that this drug is not available in Ireland.
"Lung cancer patients are not good at advocating for themselves and there's a notion out there that, 'ah sure, they did it to themselves by smoking' and they don't deserve as much as other cancer patients. You will hear that notion not infrequently being expressed or implied. That's not a notion I would agree with in any shape or form."
He added that the absence of NCPE approval for the drug, coupled with the slow drug approvals process, means that "it seems to be putting us in a position where we are significantly behind the majority of European countries for getting new drugs approved".
Safety
Some months ago, CTI submitted an application to Government proposing making pembrolizumab available to patients with cervical cancer through a clinical trial, which it believes is a much more appropriate solution.
This is because of the lack of research surrounding the drug in cervical cancer, safety concerns, and the fact it remains unlicensed in Europe for cervical cancer.
All of these issues could be properly addressed through a clinical trial, which would not have any major budgetary implications, Prof Hennessy argued.
The move would also "safeguard clinicians" and would be a safer way to provide the drug, he maintained.
"Clinical trials are a safe and well-overseen way of giving a new drug to patients, particularly where that new drug isn't yet approved in that cancer type, as opposed to prescribing what is essentially an off-label drug to a patient and then a patient getting what might be severe side effects. There's exposure for the clinician there in the sense of prescribing an off-label product that could potentially cause a serious or life-threatening side effect."
To date, the Government has not provided any response or feedback on the application by CTI, according to Prof Hennessy.
"One of the benefits of clinical trials are that they can provide new drugs to patients much earlier than they would otherwise get access to," he contended.
Funding
CTI has suffered a 20 per cent funding cut, resulting in the number of patients on clinical trials halving.
This is in direct contrast to the goals of the National Cancer Strategy, which states that by 2020, the number of patients taking part in clinical trials should be at 6 per cent.
In 2018, the number of cancer patients in clinical trials went from 3 per cent to 1.5 per cent.
The drop is of huge concern to Prof Hennessy, who called on the Department of Health to provide funding for research recommendations contained within the strategy to be acted upon.
"No funding has been provided as of yet to the National Cancer Strategy 2018 recommendation that cancer trials units should become part of the regular infrastructure of hospitals," he said.
"At the moment, cancer trials units are struggling to survive with funding from Cancer Trials Ireland, the HRB [Health Research Board] and the Irish Cancer Society and other funds they cobble together themselves from patient donations and other things. There is no real hospital recognition of cancer trials units as being as much a core part of the hospital infrastructure as any other ward or unit."
The funding cuts and lack of action in implementing recommendations do not bode well for the sector, which is already under pressure.
There have been reports of cancer patients' chemotherapy appointments being delayed due to pressure on hospitals, while a recent report from the National Cancer Registry has warned the incidence of cancer could double by 2045.