Niamh Cahill speaks with new ICGP President Dr Margaret O'Riordan about how the pandemic has affected general practice and positive developments for the specialty that offer hope for the future
"There isn't a single GP in the country who isn't tired right now. Every time you get over one hurdle there seems to be another one in front of you."
The words of ICGP President Dr Margaret O'Riordan perhaps sum up perfectly how every GP in Ireland is feeling right now. Amidst constant change and upheaval, GPs are under mounting pressure to continue delivering existing services while taking on extra work. Since the pandemic began, practices have had to contend with reduced income, and fears of developing Covid-19 and passing it on to family members. There are also concerns about the care of 'non-Covid patients', many of whom are waiting longer for secondary care services.
The burden has been and remains enormous. But Dr O'Riordan, a rural GP based in Ballingarry, Thurles, Co Tipperary, has not sustained more than 30 years in general practice by lingering in negativity. In particular, she derives much encouragement and solace from patients.
"They'd encourage you to keep going; they are so positive," she said of her older patients, who recently attended the practice for their Covid-19 vaccination. Furthermore, the vaccination roll-out is just one of a number of positive developments to occur in general practice in the last 12 months, she suggested. These developments include the introduction of e-prescribing and e-certification for patients.
"They have dramatically reduced the number of people that need to physically come to the surgery. That has made a big difference." Access to diagnostics for GPs under the HSE Winter Plan has been another welcome initiative, providing great relief to GPs to know that their patients can access x-rays and other scans more quickly.
Remote consultations
In addition, the widespread introduction of remote consultations has brought many benefits. But Dr O'Riordan cautions that it is suitable only in specific instances. Remote consulting has huge advantages for "single ticket items", or singular, quite distinct problems, she believes.
"But if it's something more complex, like a lump… I think we're in danger of missing things because if you ring about something like that you have to be examined face-to-face. There's a limit to remote consulting," according to Dr O'Riordan.
Mental health problems, which have increased in the last year, are also difficult to assess remotely, as some people find it challenging to talk over the phone or by video, she added.
"There's a huge build-up of mental health issues. Is there a single person in the country at this stage who hasn't suffered with some form of anxiety or stress? But that to a great degree varies from individual to individual. But I think among, particularly young people, there's a big build-up of problems there and the lockdown does contribute to that. The lack of social interaction; there's a limit to what you can do on IT."
Notwithstanding these limits, she believes that remote consulting will endure in practices beyond the pandemic due to the advantages it provides for both doctors and patients.
College
GP patient consultations are not the only interactions that have become more remote. Around 35 administrative and management staff at the ICGP continue to work remotely. College services have all moved online, including examinations, interviews for GP training, education and small group continuing medical education (CME). Reorganising services for more than 4,600 College members, including 800 trainees, as the country went into lockdown in spring 2020, was a huge undertaking for staff, according to Dr O'Riordan.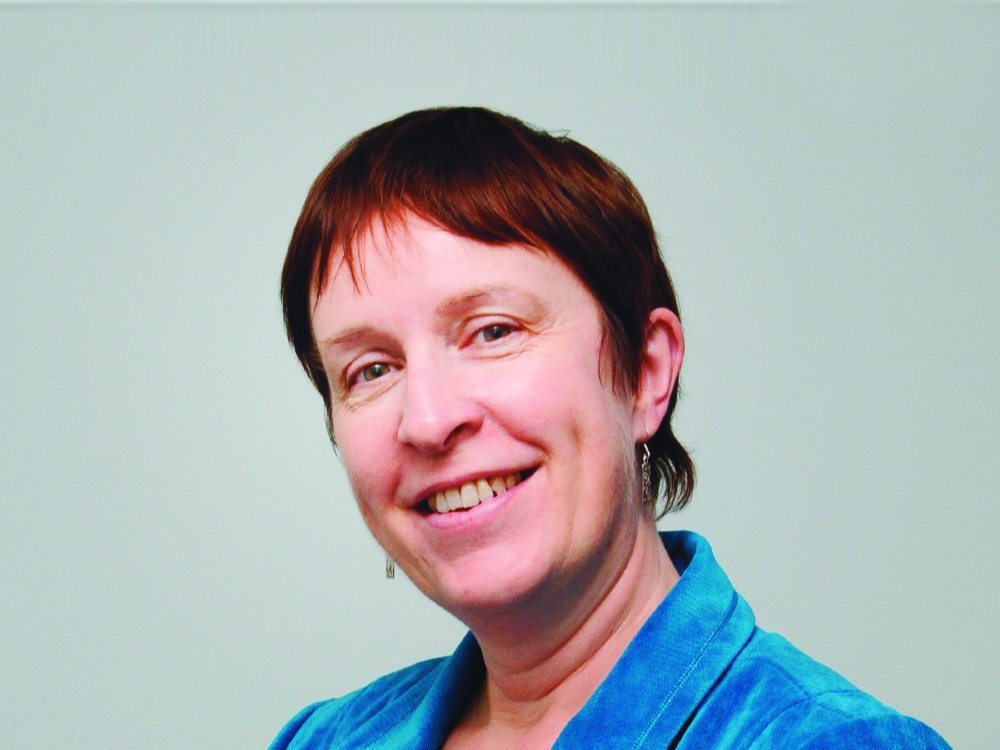 "It's been an enormous logistical development and to be fair to the staff and management of the College they adapted very quickly. I couldn't praise them highly enough," she said. Dr O'Riordan explained the move to online learning has been extremely successful with the numbers logging-in increasing all the time.
Since the beginning there have been more than 1,000 people tuning into the College's weekly Wednesday webinars, which feature important updates on Covid-19 developments. Since the start of this year there are often more than 2,000 GPs logged on. But education has not been the only benefit. Several GPs have remarked upon the sense of companionship the weekly webinars provided for them as life became more isolated due to social distancing. Dr O'Riordan agrees with this view.
"There is a sense of collegiality around those webinars that are on every week. It's a connection to the GP community, as well as the education. There is a sense of GPs working together and moving forward."
Online learning, however, will not fully replace face-to-face meetings in the future, despite its success to date, according to Dr O'Riordan.
"Looking to the future we absolutely miss the face-to-face interaction at meetings. Human communication, particularly in small group work, really does benefit from face-to-face activity. I think we will go back to small group learning when we can, but I think the two will be combined. There will be more virtual meetings going forward and more use of technology."
GP training
The ICGP experienced the biggest ever demand for GP training places this year. Some 150 GP training places were available in 2016; this year the College offered 236 places to doctors. A total 685 applicants were received for the places. In 2020 the College received 461 applications for GP training places. There are several reasons for the increase in demand, according to Dr O'Riordan.
"General practice has got a lot more attention over the last year, demonstrating how flexible it can be and how it can respond during a pandemic. I think there's a positive view of general practice among medical graduates at the moment."
The increase in intern places to 1,000 in 2020 because of the pandemic also meant there was more demand for training places in 2021. "Then, graduates can't really emigrate or go anywhere so maybe we have a bit of a captive audience in terms of applications. I think it's a combination of factors."
Further increases in GP training places are crucial for the future of general practice in Ireland as one-fifth of GPs will retire in the next 10 years. The sector urgently needs more GPs, practices nurses and administrative staff if it is to have enough manpower to meet the needs of patients and deliver a primary care-centred healthcare service in the coming years, as envisioned under Sláintecare.
The ICGP is in talks with the Department of Health on increasing training places further. "We are trying to increase them every year. It was 208 last year to 236 this year. We are making progress and are hoping to increase them again," Dr O'Riordan said.
"But is difficult to know to what degree we can increase them ultimately because of the limitations on training places.
"Government policy is primary care with general practice at the heart of it, as the way forward. If you want a primary care-led health service, you have to put money into it. In particular, you need to be focused on getting GP training places up and retaining the GPs we have.
"Manpower is an issue. We need more GPs and we need more practice nurses. You're relying on the same group all the time, and the administrative staff, to keep stepping up all the time. It's tiring. It's very hard to take holidays. It's very hard to get a break from it because the workload is relentless. It is stressful there's no doubt about it."
Engagement
Yet in spite of the challenges ahead, Dr O'Riordan said it is positive that more engagement between health officials and GP leaders has occurred in the last 12 months. "We have a lot of GP engagement," she stated. I think it shows the importance of having GPs involved in service planning because the IMO and ICGP have been involved in service planning since the pandemic started it's been a lot more effective in delivering service changes and services.
"I think there is a good relationship there and I think that has helped with the HSE winter plan and the access to diagnostics. There was also a crisis fund established for single-handed and two-manned practices in case there was an issue of a practice having to close due to Covid."
Furthermore, the transfer of responsibility for GP training to the ICGP is now nearing completion following intense talks in recent months. In addition, a research hub has been established to analyse activity in general practice. Consequently, the outlook for general practice is improving. Building on this momentum, Dr O'Riordan has a blog on the ICGP website aimed at encouraging doctors to seek a career in general practice.
"It focuses on patient interaction and the encouragement that patients give us on a daily basis to help us to keep going and move forward. We get as much back as we give really. You get more of that in general practice than in any other career."