Public health doctors have borne tremendous strain during the current pandemic. The breakdown in talks over promised reforms and the Government's failure to grant consultant status have resulted in planned strike action for January. Niamh Cahill speaks to Chair of the IMO's public health committee Dr Ina Kelly about the issues involved
On 31 December, Public Health Specialist Dr Ina Kelly observed a World Health Organisation (WHO) alert about a virus in China and felt a sense of "trepidation".
"I saw an alert about a candidate pandemic virus in China and I was concerned. I thought 'I hope they get on top of it'," she recalled.
The short, concise alert announced that a pneumonia of unknown cause had been detected in the city of Wuhan in the Hubei province of China.
Further warning signs continued to emerge. It soon became evident that efforts to contain the virus were insufficient, according to Dr Kelly, who is Chair of the IMO's public health committee.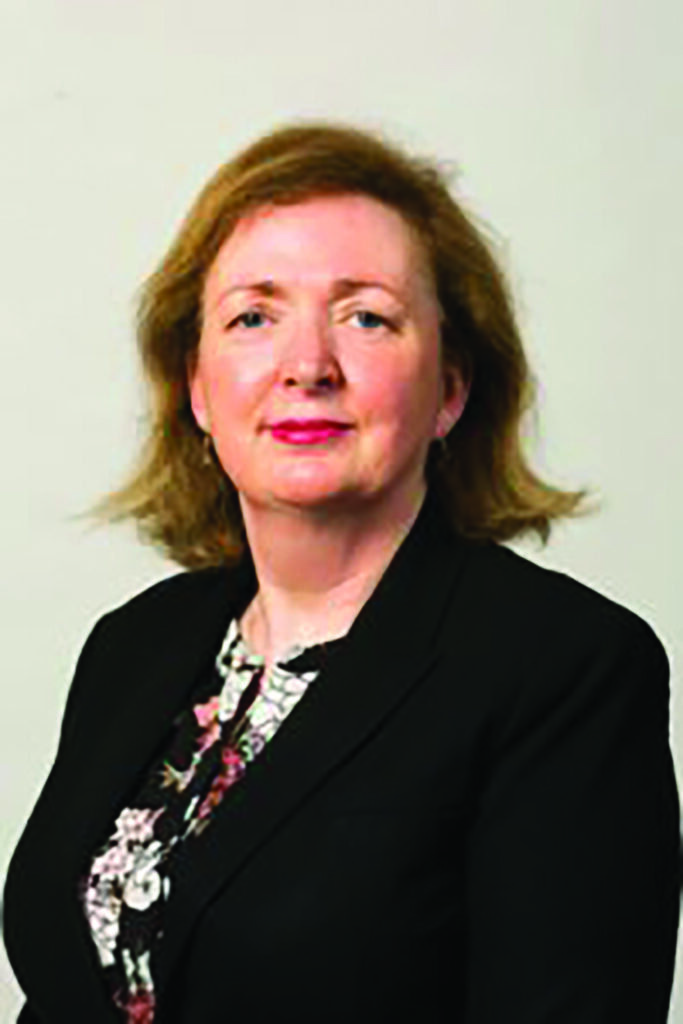 Irish public health specialists began work on analysing the risks posed and developing guidance in the event of an outbreak of SARS-CoV-2 here.
"That was a hugely busy period of time and I know that some my colleagues in the HPSC [Health Protection Surveillance Centre] were exhausted because they were in the thick of it, as they do a lot of guidance there and they are terribly understaffed," Dr Kelly told the Medical Independent.
"We started out with under-strength services having to work to the top of their game without a proper contract, and work extremely hard."
Industrial relations
Months prior to the onset of the Covid-19 pandemic, negotiations between the IMO and health officials on delivering improvements in public health, including consultant status for specialists, had been underway.
Following publication in 2018 of the 'Crowe Horwath Report on the Role, Training and Career Structures of Public Health Physicians in Ireland', work commenced on implementing long sought-after improvements in public health, as recommended in the report.
In early 2020, the second phase of the Crowe Horwath reform process was underway, looking at the structures of public health medicine, due to be implemented in the third quarter of 2020.
Following years of attempts to secure improved work models for the profession, public health doctors were cautiously optimistic that the work of the implementation oversight group would be completed by the end of the year.
Instead, following the collapse of talks between Department of Health and IMO officials in this autumn, public health specialists found themselves in the difficult position of voting to take three days of strike action in January.
Exhausted
Public health specialists "worked all day and all night" during the early part of the pandemic, stated Dr Kelly.
"We had to modify our rosters to try and get ourselves some sleep."
When general practice became more involved in the pandemic response, public health specialists were provided with "some relief", she recalled.
But as testing numbers increased, the system became swamped and Covid-19 testing criteria was narrowed once more.
"Every day, every week, there were different issues arising," said Dr Kelly.
"It's been a tumultuous year and it's been a privilege to work in public health medicine at this time. I think a lot of us have been delighted to be able to contribute and to work hard for the public. People often don't see the work we do and it's nice to be doing it in a time where we get noticed. But of course, we would be doing this work anyway.
"This is the only year we've ever had any thanks for our work and that's an additional benefit. We never came into it for thanks, we don't expect that. We're happy to continue doing the work and we know what we're trying to achieve and we don't need plaudits from anybody for it."
Challenges
It is accepted among the profession that the 'invisibility' of public health medicine is often its own worst enemy. Since the pandemic began, events took place that "did not help public health specialists to do their job efficiently and effectively and there are still lots of things like that", said Dr Kelly.
"We have been very undermined a lot of the time. Part of that is because we are unequal, we don't get listened to," she commented.
Dr Kelly said two issues have been the overwhelming workload and a huge lack of understanding of public health medicine among healthcare services and Government.
"For example, source investigation was never seen as important, despite the fact that it's our statutory function. Public health medicine was actually not supported in any way to investigate the source of investigations… it was actually made harder for us to do it and that becomes a problem when people are saying, 'oh, there's no evidence for this and there's no evidence for that'."
Advocacy
Advocacy is a central part of public health medicine. Throughout the pandemic, public health specialists have learned about the "terrible distress" suffered by certain cohorts of society and have attempted to advocate on their behalf, said Dr Kelly.
For example, while testing and tracing complex outbreaks of the disease nationally, public health specialists have tried to advocate for low paid workers.
"We have done our best to advocate on their behalf. We have been so busy we haven't been able to chase things down in the way that we would like to. If we had more time we would have done more advocacy work.
"Health inequalities is one of our big issues and we have stressed again and again about the financial element to the risk of Covid-19. A lot of time we felt out of control without enough resources, but we did the best we could and we kept prioritising."
Positives
The pandemic has allowed specialists to work collaboratively with medical colleagues from other health disciplines, such as Community Healthcare Organisations, hospitals, and nursing homes.
This has enabled the forging of excellent working relationships with different branches of medicine, said Dr Kelly.
"In a lot of ways, it's been a wonderful year from a professional point of view, contributing when people are in need. We probably haven't been able to do enough, we would have loved to do more," she said.
"As a doctor it's been a great privilege, a once-in-a-lifetime experience. The level of responsibilities we normally carry have been heightened. We feel it is our duty to protect parts of the health service, as well as the population.
"The ICU consultants, some of them came back to us after wave one and thanked us, we protected them from the horrors of what would happen if they had to pick and choose who was going on ventilators. We never got to that in Ireland and they saw that."
In order to remain as efficient and effective as possible, immense change has occurred and new services have been introduced within the HSE.
Dr Kelly praised the HSE for its part in the pandemic to date.
"All praise must go to the HSE with the way it has reorganised and provided, especially during wave one, created new services that were never there before. The spirit in the HSE is such a strong endorsement of all the people working in healthcare who have pulled it out of the bag so many times. There has been an awful lot of good this year and we should never forget that."
Strike
Dr Kelly admitted that the decision to take strike action now "sounds like bad taste". But she explained that, given the lack of investment and poor staff numbers, public health specialists felt that there was no other viable alternative.
According to the HSE, there are 77 public health doctors permanently employed as specialists/directors in public health medicine, with a further 27 specialist registrars in public health medicine currently engaged in training.
The HSE projected in 2019 that 23 staff would retire in the next five years.
In conclusion, Dr Kelly said: "We've become party to papering over the cracks and the near collapse of public health medicine and we cannot be party to it anymore."