Niamh Cahill speaks to GP and member of Access to Medicines Ireland Dr Kieran Harkin about why it is essential
Covid-19 treatments and vaccines are made more accessible to developing countries
When South Africans took to the streets in the 1990s calling for cheaper HIV (human immunodeficiency virus) drugs, Dr Kieran Harkin was struck by the significant inequality in access to medicines internationally. At the time, people in South Africa were dying from AIDS (acquired immune deficiency syndrome) because they could not gain access to HIV medication due to exorbitant costs, unlike individuals in the West who could avail of treatment.
Following mounting opposition, drug companies yielded to pleas and cheaper medications were eventually provided, saving countless lives on the continent. For Dr Harkin, a GP in Dublin, the inequity he witnessed affected him deeply.
The system of pharmaceutical companies' dominance and its role in the provision of medicines globally "stuck with me", he recalled.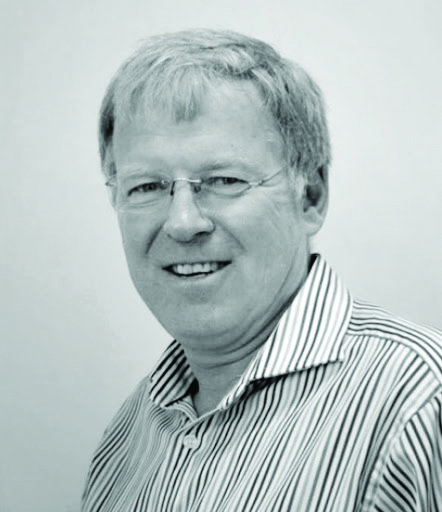 He subsequently became involved in the international Médecins Sans Frontières campaign for improved access to essential medicines in developing countries, founded in 1999. At their meetings Dr Harkin met like-minded individuals and about seven years ago began the journey towards establishing the group now known as Access to Medicines Ireland. A member of Comhlámh, an Irish registered charity of development workers and volunteers that "works to mobilise for an equitable and sustainable world", the group has 12 members from "various backgrounds", all of whom passionately believe in equitable access to medicines.
Covid-19
Since the Covid-19 pandemic emerged, much of the group's work has centred on ensuring countries everywhere have immediate and sufficient supplies of Covid-19 treatments and vaccines. Their advocacy work is essential. The World Health Organisation (WHO) recently revealed that 75 per cent of all Covid-19 vaccines were administered in just 10 countries. While this situation may benefit citizens in higher-income countries in the short-term, the slow and unequal access to vaccines will only serve to prolong the pandemic, increasing the risk of more variants of concern emerging, according to Dr Harkin.
Yet vaccine manufacturers are refusing to give up their intellectual property (IP) rights to allow mass production of vaccines by others. It has long been argued by the pharmaceutical industry that IP rights drive innovations in drug or vaccine development. According to Dr Harkin, the existing system of drug production is at fault.
"The way in which drugs are funded internationally is totally inappropriate," he told the Medical Independent (MI).
A drug is usually granted a patent and market exclusivity or monopoly for 20 years. During this period manufacturers can set whatever price they choose for the product. When the period ends, generic or unbranded medicines, often much cheaper, are granted market entry.
Dr Harkin said that vaccine manufacturers have the capacity to produce more Covid-19 doses and urgently need to do so, to address the massive shortage of vaccines internationally. Not allowing other companies to manufacture a firm's vaccine is wrong, particularly during a pandemic, he said.
"We think that core monopoly incentive that is the basis of drugs research and development and manufacture is wrong and needs to change," according to Dr Harkin.
"The pandemic has shown that the reasons the vaccines came on stream so quickly was because of massive public funding that was invested. What we've always said is that public funding should drive and would be a far cheaper way to drive medicines R&D rather than relying on private companies and granting them a monopoly."
TRIPS waiver
Much of the group's work is focused on getting Ireland to support the Trade Related Intellectual Property Rights (TRIPS) 'waiver' and the WHO Covid-19 technology access pool or C-TAP, outlined Dr Harkin. The TRIPS waiver refers to a submission by South Africa and India in 2020 requesting that the World Trade Organisation members temporarily waive IP rights until the majority of the world's population is vaccinated against Covid-19.
The IP rights requested to be waived include copyright, industrial designs, patents and undisclosed information.
In a significant move, the US announced its support for the proposal in May. The EU has yet to pledge support.
Dr Harkin believes this is partly because there are a large number of pharmaceutical companies in operation in the EU.
"The pharmaceutical industry is deeply embedded within the European political and bureaucratic system," he said.
Dr Harkin said there is a reluctance to challenge the industry given the dependence on companies to produce and deliver vaccines in the coming months and years.
Yet, he ultimately believes that the waiver will be successful. "I think it will go through after prolonged negotiations."
It is important affordable Covid-19 diagnostics and treatments are available in low-income companies, Dr Harkin maintained.
"If we could get effective treatment, it would be a total game changer. We may yet get a fourth or a fifth or a sixth wave as our vaccines become less effective against variants; treatments will be really critical in terms of our survival."
C-TAP is an initiative by the WHO launched in May 2020 that aims to encourage "the voluntary contribution of IP, technology, and data to support global sharing and scale-up of manufacturing and supply of Covid-19 medical products".
WHO believes that the platform for sharing know-how and technologies will facilitate quicker access to Covid-19 health products for people in low- and middle-income countries, a belief shared by Access to Medicines Ireland.
Other initiatives include the WHO 'Open Covid Pledge', which calls on organisations to make patents and copyrights freely available to end the pandemic.
COVAX, a global initiative working with governments and manufacturers to ensure Covid-19 vaccines are available to both higher-income and lower-income countries, is another critical campaign. COVAX has delivered over 70 million doses to 126 countries and economies since February. It has called on countries with large supplies of Covid-19 to redirect doses to COVAX to help save lives.
Advocacy work
Representatives from Access to Medicines Ireland made a presentation before the Oireachtas joint committee on foreign affairs and defence earlier this year. The committee produced the Report on the Distribution of Covid-19 Vaccines to Developing Countries in March. It noted that people in most lower income countries are not expected to be vaccinated until at least 2023, which will prolong the pandemic internationally.
"This also increases the risk that further variants of the virus will emerge, which could be more infectious, more dangerous, and resistant to current vaccines," according to the report.
"For the reasons outlined above, efficient mechanisms for scientists to collaborate and accelerate research and to achieve faster global roll-out of effective vaccines is essential.
"Rapid, equitable, global access to vaccines must be a key priority and participation in the World Health Organisation's initiative C-TAP is vital to achieve this."
In his presentation to the committee, Dr Harkin called for faster global roll-out of vaccines.
"The reality is that the current vaccine scarcity is artificial and can be resolved by increasing production capacity globally. However, to do so, companies must share knowledge and intellectual property rights to enable others to produce vaccines. Given the extent of this extraordinary health crisis, and the significant public investment that has supported the creation of many Covid-19 vaccines, this is not an unreasonable expectation," he said.
The pandemic brings into sharp focus the control of drug companies and the need for change, particularly if other pandemics were to occur in the future, he told MI.
"It makes no sense to allow companies to hold onto the technology and know-how when we could be vaccinating the world."
More recently, group members have taken part in radio and TV interviews. It continues to work with partners and like-minded organisations in pushing for greater access to Covid-19 treatments and vaccines internationally and frequently produces papers outlining its campaign work.
Fundamental change
Semi-retired from his GP practice at Inchicore, Dr Harkin spends two-to-three days a week focused on the work of Access to Medicines Ireland. He also works with Merchants Quay Ireland homeless addiction service. Leaving to one side the inequalities at play relating to Covid-19 vaccine and treatment distribution, Dr Harkin believes that governments should invest more public money in drug production. The pharmaceutical industry decides which drugs will be profitable and then target research and development in these areas, Dr Harkin stated.
"But there ought to be a global policy on what drugs are needed in the future and funding mechanisms need to be created for that and tendered out to various pharmaceutical companies. They will be directed into what research areas to explore. When they come up with the goods they will be rewarded and remunerated and make a reasonable profit. This would be a more cost-effective process than the present system."