Ahead of the Olympic Games, Emily Clarke Gifford spoke to Chief Medical Officer of Team Ireland, Dr James O'Donovan, about the preparation for the event and the impact of the Covid-19 pandemic
The Olympic Games in Tokyo was one of many major events delayed as a result of the Covid-19 pandemic. Like Euro 2020, the Games were postponed until this year, and are now due to commence on 23 July. Chief Medical Officer of Team Ireland, Dr James O'Donovan, told the Medical Independent (MI) that Covid-19 presents new challenges that the medical team are ready to face. Dr O'Donovan, who is a Sports and Exercise Medicine Consultant, said: "You kind of wonder what you did before Covid."
He explained that most of the challenges are "logistical", such as planning accommodation, travel, and dining. All of these are "events that are seen as maybe higher risk than even the actual sporting event itself". Dr O'Donovan said: "We try to mitigate those to reduce the risk of a Covid spread."
As a result of the pandemic, access to facilities, such as gyms and swimming pools, proved difficult for athletes training for the Olympics. As well as this, the goals of athletes "regularly shifted" due to the impact of Covid-19. The uncertainty caused by the crisis could also give rise to mental health difficulties. In these circumstances, the intervention of psychologists is important, according to Dr O'Donovan. He said another challenge that athletes faced was "when they saw other countries opening up at different times or closing at different times. It's like you're looking across the water and you're seeing your competition be able to train properly."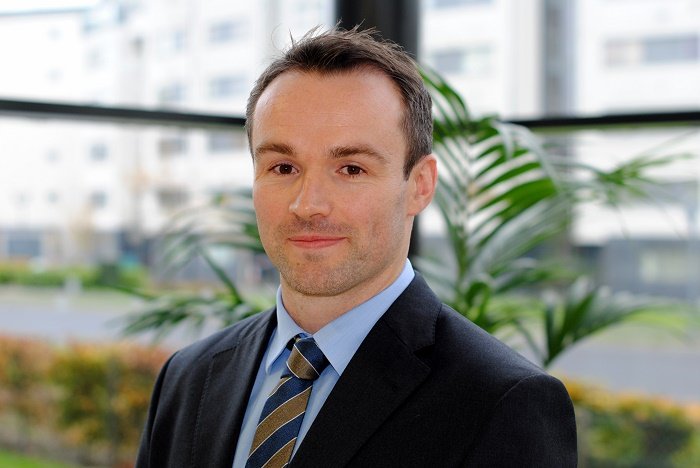 Long Covid
Dr O'Donovan noted that long Covid in athletes is "very much a big concern".
"High performance athletes are very prone to picking up illnesses just because they push their body to the limit and sometimes your immune system can get a bit weaker," he said.
"So we were really worried that athletes, when they are training hard, they are going to be more susceptible to picking up Covid and if they get Covid it would be more serious." Dr O'Donovan said even if an athlete's respiratory function changed by only 2 or 3 per cent, it would be "massive when you're talking about personal bests and performance".
On average, it will take athletes four weeks to return to full training post-Covid. If an athlete caught Covid close to the Olympic Games, they would miss weeks of effective training.
"In the short-term it's going to massively affect the training," according to Dr O'Donovan.
"There are definitely [athletes] that can develop longer term symptoms and I know some other countries around the world have experienced that with some of their Olympic athletes." Based on scientific evidence in regard to post-Covid, athletes are advised to rest for the first 10-day period before returning to training, he explained.
"That's hard because they're just not used to doing that. Some of them feel so tired anyway that they're not able to [train]. It's hard not being able to push yourself as you normally would because if you push too early, you can actually make yourself worse." He revealed that as case numbers have reduced after the last surge, no Irish athlete had been infected with Covid-19 in the run up to the Games.
Medical team
However, he stressed the importance of not focusing solely on Covid, as there are other illnesses and injuries that may affect athletes. Dr O'Donovan will work alongside a multidisciplinary team to prepare athletes for a transition from training to competition, while supporting their health and wellbeing. He said some of the most important disciplines relate to physiotherapy, nutrition, physiology, psychology and performance analysis.
The Team Ireland Medical Officers are Dr Alan Rankin, Deputy Chief Medical Officer; Dr Suzi Clarke; Dr George Fuller; and Dr Frank O'Leary. The high level of expertise in the team combines a variety of backgrounds, which is essential in taking care of the athletes. While Dr O'Donovan expressed satisfaction with the team, ideally he would like additional recruits. Dr O'Donovan's background includes experience in a vast range of sports.
He completed his fellowship in sports and exercise medicine at the University of British Columbia, Vancouver, Canada, and later worked as part of medical teams in various sports including soccer and rugby and at the Paralympic Games. This has provided him with exposure to many different sports and injuries. Dr O'Donovan explained that this experience of a "multi-sport environment" allows him to relate to the different athletes he treats.
Preparing athletes
Leading up to the Games, Dr O'Donovan has worked closely with athletes and staff to ensure they are as prepared as possible. For athletes, this includes "blood profiling, sometimes spirometry to check their lung function if needed in certain sports". This year, there is an additional challenge with medications. Japan has strict importation regulations and some medications used in Ireland are banned there, Dr O'Donovan said.
"They are very strict on importation of medicines, with strict quantities being allowed for team and personal use," he said. "Special personal permission is required for anyone to bring in codeine. So even Solpadeine isn't allowed and we cannot stock it in our team supply."
It is important to identify who is on these medications as early as possible so they can be changed if required.
In preparation for the Olympics, all staff have received additional education and training on concussion, illness and injury reporting, and heat illness.
Illnesses and injuries
Heat illness is the biggest risk factor this year, as Tokyo can reach high temperatures during the summer. Dr O'Donovan said the Team Ireland medical team are "working really closely with physiology on heat and climatisation and cooling strategies" as a result of this challenge. "My hope is that we won't see heat illness because we will have educated [on it] and prevented it, but we've always got to be careful," he continued.
Travel restrictions have "hindered" the ability to help other staff and the athletes acclimatise. Usually, athletes would arrive at the destination early to train in the heat to aid the process. As this was not possible due to the pandemic, they have used heat chambers in Ireland in advance of the Games. Dr O'Donovan said that "there's a number of different protocols that we will follow and the IOC [International Olympic Committee] haveprovided heat acclimatisation and cooling recommendations as well".
Usually, the most common illness which occurs during the Olympics are respiratory infections. Dr O'Donovan said approximately 10 per cent of athletes will suffer an illness either before, during or after the competition and 40-to-50 per cent of these will be an upper respiratory tract infection.
"I don't think we're going to see that in these Games because of social distancing and all the other measures." In terms of injuries, Dr O'Donovan said that he does not usually see any injuries that would be uncommon in his own practice. However, the process of assessing athletes can differ as the medical team have to do "sudden" on-field assessments. Due to the small size of its medical team, it might not always be possible for Irish athletes to be assessed by their own doctors or healthcare professionals.
The emotions surrounding the Olympic Games can also impact athletes' pain management. "It's well researched in the literature that the interpretation of pain is slightly different based on external/internal factors, so how you interpret something like a pain might be very different depending on the setting you're in," Dr O'Donovan said.
Despite any additional challenges, Dr O'Donovan aims to deliver an enjoyable experience for all involved and hopes to keep all athletes and staff healthy. "My goal is to have healthy athletes and staff at the end of the day, who have had a good Games experience, and that they felt supported along the way."