The policy whereby limited categories of international doctors holding 'stamp 4' residency are deemed equivalent to EU nationals, when applying for specialist training positions, is open to legal challenge, a seminar has heard.
The interactive online seminar on Saturday, 30 January, attended by international doctors in Ireland, was organised by Dr Syeda Amna Azim of the Smile Spreader initiative, Train Us For Ireland, and the Association of Pakistani Physicians and Surgeons (APPS) in Europe.
Speaking during the seminar, Mr Shehzad Bajwa, Principal Solicitor at Bajwa Solicitors, Dublin, and Mr Femi Daniyan BL, cast doubt over the legality of treating stamp 4 holders differently according to how they obtained this immigration permission.
In an initial appraisal, Mr Bajwa described the situation as "worrying from a legal point of view". Mr Daniyan concurred and drew attention to a constitutional right that the law is applied equally.
Irish Residence Permit (IRP) stamp 4 is an immigration permission which allows non-EU nationals to work in Ireland without a work permit. Doctors from abroad, who are non-EU nationals, generally hold stamp 4. Most have stamp 4 based on their residency duration in Ireland or based on parentage of an Irish citizen child.
However, in the application process for trainee positions, a limited set of categories of stamp 4 holders are deemed equivalent to EU nationals.
Specialist training places are allocated by the medical training bodies in the first instance to those candidates who at the time of application are citizens of Ireland or nationals of another EU member state, including non-EU nationals who are deemed to be qualifying or permitted family members of nationals of a member state under the EU's free movement directive, as transposed into Irish domestic law, and have been granted the right of residence or permanent residence.
The advice provided by the HSE to training bodies for this year's recruitment process was as follows – "only holders of a long term (circa three years) IRP stamp 4 that are based on marriage to an Irish person, holders of a stamp 4 EUFAM card through marriage to an EU national, or dependent children/stepchildren (under 21 years old) of such a couple, are eligible to be considered in the initial allocation of training places … Holders of IRP stamp 4 on any other basis are eligible to apply; however, these will not be included in the allocation of training places in the first instance."
Many non-EU doctors cannot access specialist training despite several years of working in Irish hospitals and holding Memberships of Irish postgraduate medical bodies.
In the application process for intern positions, all stamp 4 holders are considered as equivalent to EU nationals.
Speaking recently to the Medical Independent (MI) Mr Paul Maier, Industrial Relations Officer at the IMO, said the union had previously represented a number of non-EU doctors married to EU nationals who had not been treated as equivalent to EU nationals when seeking a position in postgraduate medical training. The IMO had engaged with the HSE and training bodies and the right to be deemed equivalent was accepted.
The union is now investigating whether that right should legally be accorded to all categories of stamp 4 holders.
DoJ response
A Department of Justice spokesperson told MI that all people, including healthcare workers, who are in the State with stamp 4 immigration permission "are entitled to the same access to State services and benefits, including access to the employment market. This applies to everyone with a stamp 4 permission, regardless of how they received it."
"Any differential treatment of people with stamp 4 permissions in relation to postgraduate medical trainee positions and intern positions in hospitals is a matter for the relevant training providers, hospitals and the HSE."
A HSE spokesperson said the recruitment processes for postgraduate specialist training programmes are "managed outside the HSE".
"It should be noted that applicants in this process are applying for acceptance onto a training programme, not an employment position. Following this recruitment process, the postgraduate training bodies recommend the successful candidates to the HSE for employment. The HSE requires the postgraduate training bodies to ensure that the employment requirements are met."
"The application of the Employment Equality Act 1998 to allocation of medical postgraduate training places is applied by the postgraduate training bodies at the request of the HSE and Department of Health as part of the national policy of self-sufficiency."
Applications for medical internship in Ireland are recruited directly by the HSE, outlined the spokesperson. The HSE applies the Employment Permits Act in the recruitment of the intern posts. In compliance with this Act, an order of merit based on work permit status is applied, and stamp 4 holders are exempt from work permits.
Asked if it had sought legal advice on the status of stamp 4 holders applying for postgraduate specialist medical training, a Department of Health spokesperson said it "reviews policy on an ongoing basis".
An RCSI spokesperson said the College "is not the employer and we work under the guidance set out by the HSE".
Mr Martin McCormack, CEO of the College of Anaesthesiologists (CAI), said "whilst the HSE continues to set out the policy in relation to employment contracts, our focus is on the training programme component". He said the CAI is "transparent in our advertisement of the conditions that have been set out by the HSE for awarding employment contracts as part of the recruitment process to the training programme".
Comment was awaited from RCPI and the ICGP.
'Basic need'
Neonatology registrar Dr Liqa ur Rehman, Co-founder of Train Us For Ireland, told MI career progression is "a basic need" for every doctor working in Irish health system, approximately 40 per cent of whom are from abroad.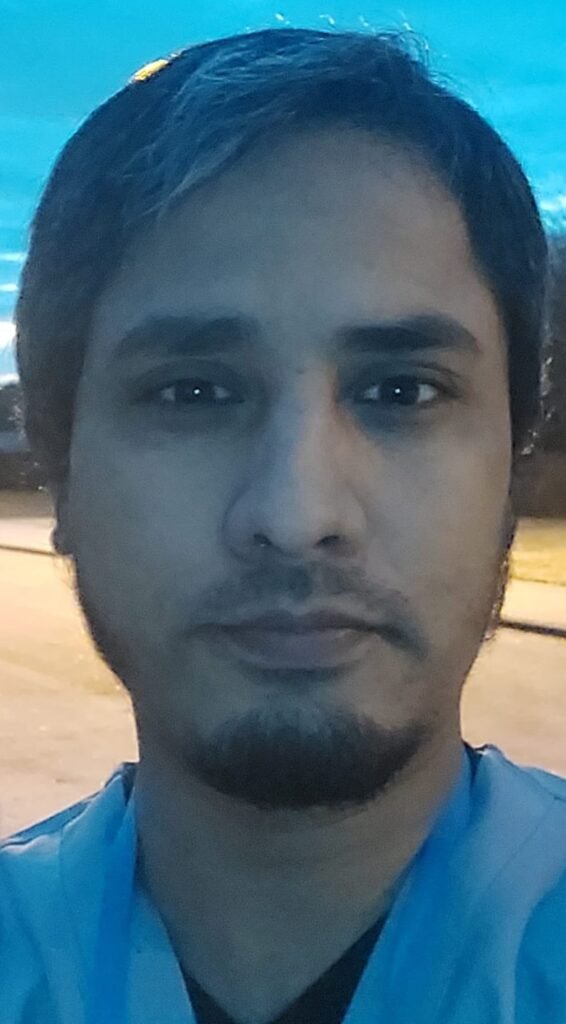 "I have been working in the system for more than five years and I have struggled to find a proper pathway to grow my career. I have worked in seven different hospitals so far and have met a vast majority of international medical graduates (IMGs) who have obtained training slots in neighbouring countries."
Dr Rehman said he had been "told of a lot of ambiguities and discouraged that Ireland is not a place for an IMG to grow their career. I was also advised to seek opportunities in neighbouring countries as soon as possible."
Commenting on the stamp 4 situation, he said: "Last year there was an inclusion of stamp 4 EUFAM and stamp 4 by virtue of marriage/dependency, that was added to the definition of EU applicant…The applicants who applied through those categories of stamps were ranked as per EU applicants and they got a slot.
"However, some immigrants who were holding stamp 4 by virtue of Irish born child were also given EU rights – that happened last year and that was something positive for those who wanted to make Ireland home. That news spread rapidly among immigrant healthcare workers, because 99 per cent hold this type of stamp 4, either by virtue of an Irish born child or by legitimate duration which is five years in Ireland. There was a ray of hope for them…"
However, this year, doctors holding stamp 4 residency by virtue of duration in the State or parentage of an Irish born child were informed they would not be accorded equivalence to EU nationals.
Dr Rehman's understanding was that, last year, the ICGP had recognised a wider category of stamp 4 holders as EU equivalents, but was informed by HSE National Doctors Training and Planning (NDTP) this was not the correct interpretation.
"Train Us For Ireland received dozens of concerns in November 2020 regarding elimination of recognition of stamp 4 by virtue of Irish born child and stamp 4 by virtue of legitimate duration," he said.
Many international doctors feel policymakers either deliberately place hurdles in front of their career progression or are unconcerned about the ambiguities which are arising, he said. The term "institutional racism" is being cited in feedback to Train Us For Ireland.
Train Us For Ireland has been raising the matter with the HSE NDTP and Department of Health.
Dr Rehman said international doctors were urging policymakers to "appreciate the contribution and sacrifices" of international doctors during the Covid-19 crisis by utilising the definition of EU applicant which is already applied by higher education institutions.
Dr Rehman noted that non-EU nationals are considered as an EU applicant and pay EU fees for third-level postgraduate programmes if they have been living and working within the EU for three of the previous five years.
The issues facing stamp 4 holders in terms of training access have been compounded by delays in the citizenship applicant process.
Dr Rehman and Dr Azim emphasised that there had been tremendous support from Irish colleagues – and the general community – on issues such as citizenship delays. They said it was "the system" that was causing difficulties.
Citizenship
On citizenship, the international doctors' seminar heard from the legal experts that applicants experiencing long delays had received accelerated decisions – usually positive in nature – after taking a case against the Minister for Justice arguing an egregious delay.
Mr Daniyan explained there is no absolute right to citizenship, but applicants are entitled to challenge delays as, under law, there cannot be an egregious delay in an administrative decision.
There is no legally mandated timeframe under which citizenship applications should be decided upon.
Typically, court cases over delays are settled before they are fully heard. The fact that the applicant is a doctor may bring added weight to the case.