A prominent campaigner for fast-tracking of citizenship applications for healthcare workers has warned that nothing has yet been achieved.
Dr Mohsin Kamal, a paediatrics registrar who has campaigned on the issue, noted that the Department of Justice has referred in statements to communicating with 4,000 applicants by the end of March, most of whom have been in the system for over 30 months.
Dr Kamal launched a petition on citizenship delays earlier this year and has highlighted the matter in national media. He told the Medical Independent (MI) the cited 4,000 applicants were not subject to a 'fast-track' process but had rather been at the tail-end of the system, awaiting the citizenship ceremony that was suspended due to Covid-19.
He also believed the Department could identify applications from medical and other healthcare professionals for a fast-track process if it resolved to do so.
"If a healthcare worker applies for citizenship it should be processed within six months," added Dr Kamal.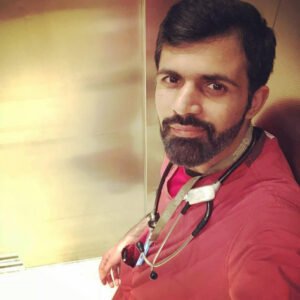 He said healthcare professionals were upstanding candidates, who clearly fulfilled residency requirements, had "risked their lives" working in the health service during the pandemic, typically had up to date tax credits, no convictions, and proof of address and employment. Dr Kamal said there were no grounds under which these applications should be taking years to process.
The paediatric doctor explained that citizenship is especially crucial for non-EU doctors, as Irish/EU candidates get preferential access to specialist training positions during the selection process.
Dr Kamal said former Ministers for Justice Charlie Flanagan and Alan Shatter have indicated their support for the fast-track campaign. He has discussed the matter with Minister for Health Stephen Donnelly and is due to speak with Minister for Justice Helen McEntee.
Dr Kamal is among a number of international doctors campaigning on the matter, which has won widespread public attention and support.
Commenting last week, a Department of Justice spokesperson told MI a "new temporary system" that will help to significantly clear the citizenship backlog has been in place since 18 January.
"The temporary system enables applicants to complete their naturalisation process by signing a statutory declaration of loyalty. This signed statutory declaration replaces the requirement for citizenship applicants to attend citizenship ceremonies, which have been temporarily suspended during Covid-19. The Department is communicating with applicants regarding the requirements, on a phased basis over the next few months."
By the end of March 2021, the Department will have communicated with 4,000 applicants, most of whom have been in the system over 30 months.
"The Department expects to continue the current statutory declaration process beyond March and we are aiming to have communicated with an additional 2,500 applicants in the system by the end of June. At that point we will have communicated with all those that were recorded, as at 30 December 2020, as having been in the system 24 months."
Those receiving a communication from the Department are "being invited to complete the final steps" required prior to the granting of a certificate of naturalisation.
"To date, 3,615 communications have issued and 1,605 declarations had been returned by the end of last week. A further 500 will issue by the end of this month. A total of 887 certificates of naturalisation have already issued and more will issue in the coming weeks once the final processing of the returned declarations is completed."
Approximately 24,000 citizenship applications are currently being processed. The current target is that it should take around 12 months for a standard application for a certificate of naturalisation to be processed from the date it is received to the date of decision. However, for "a broad range of reasons", some cases will take longer than others to process.
According to the Department, a number of issues have impacted on the processing of citizenship applications over the past 15 months, including a High Court case and the pandemic.
The Department has said there is "no provision under the legislation to differentiate between cohorts of applicants, for instance on the basis of nationality, ethnic origin or occupation". Details about an applicant's category of employment and other relevant data or identifiers "are not maintained by the Department's Immigration Service".