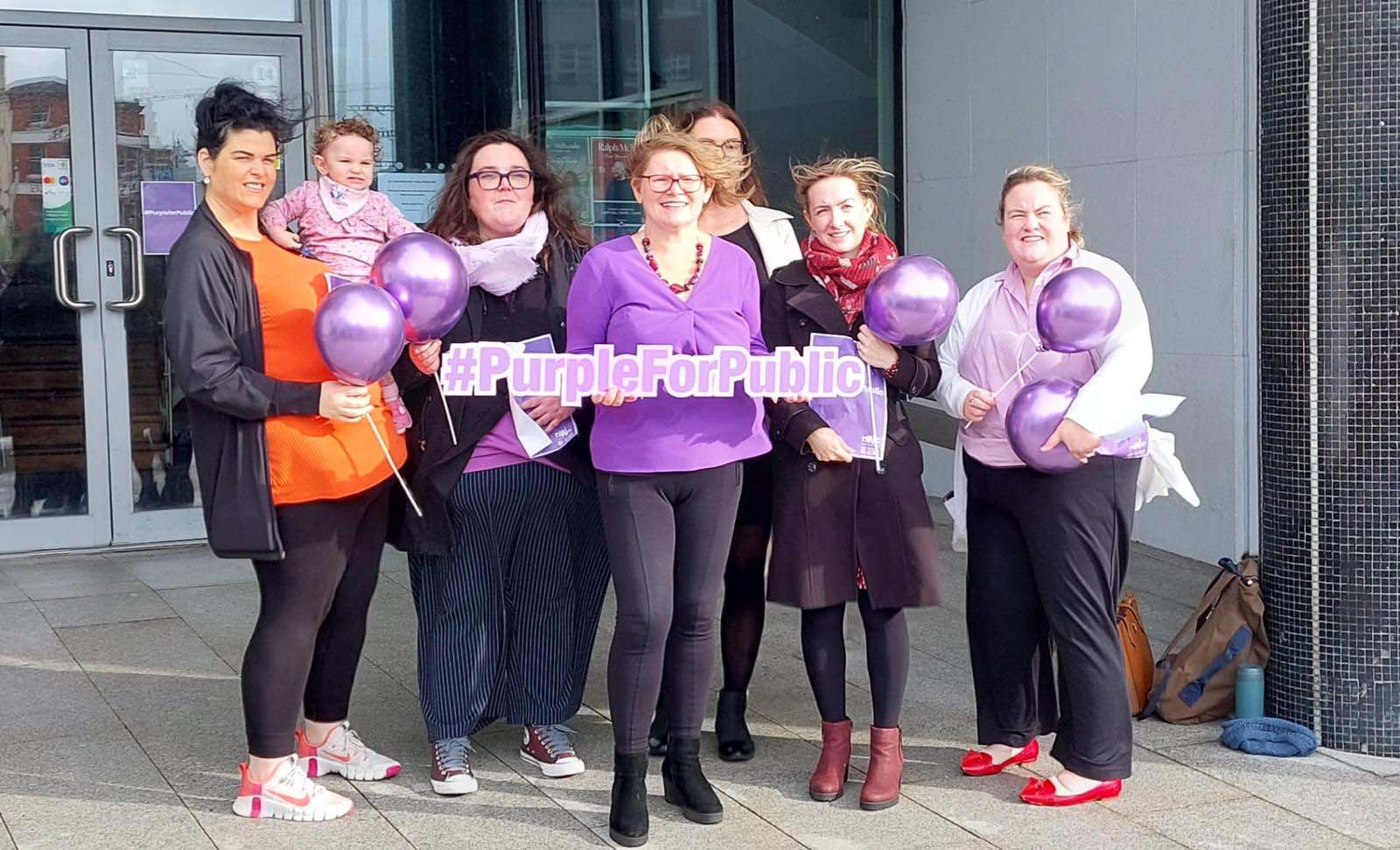 Forums for women are a powerful tool to question inequality and the status quo
In reflecting on associations that support women, the Irish Countrywomen's Association (ICA) comes to mind. I grew up listening to RTÉ Radio 1, where there was often a capable-sounding woman from the ICA being interviewed about some aspect of their working life. They worked hard at home and on the farm, fighting for financial independence and respect through their efforts. As the largest women's association in Ireland, although the aim of the ICA has evolved through the years, its purpose in welcoming women and providing lifelong learning continues to be relevant today.
It comes naturally to many women to seek each other out to share concerns and stand in strength together. In the last few weeks, the Women in Medicine in Ireland Network (WiMIN) held its annual conference in Limerick. This network, founded by Dr Sarah Fitzgibbon in 2018, is characterised by the discussion of solutions to address common issues, and the elevation of each other within the medical profession. It has become a powerful and inspiring platform for demonstrating the achievements of women in medicine and for fostering younger female doctors and medical students.
In working in a stretched health service, while frequently balancing caring responsibilities, there is a need for a safe place to articulate challenges such as career progression and burnout, as well as lend each other support. This is true for everybody employed in the health service. These challenges are myriad and will change shape over the duration of a career, from student to retirement. At the WiMIN conference, students mingled with senior colleagues in a mutually inclusive atmosphere that sought to question inequality and the status quo. The feedback was overwhelmingly good – women felt heard, understood, and supported – in the company of other women.
Women helping other women to stand tall in their familial and professional lives is effective in providing a forum and voice, be it in individual professions or in wider national organisations. But the pace of action and change is frustratingly slow. Although 46 per cent of doctors enrolled in the Medical Council register in Ireland are women (compared to 30 per cent in 1994), and female representation on boards of directors has climbed to 40 per cent, disappointingly, a mere 5 per cent of leadership positions in the tech sector are held by women. According to the Central Statistics Office, less than 25 per cent of science, technology, engineering and mathematics jobs in Ireland are filled by women. In addition, according to the Higher Education Authority only 27 per cent of university professors are women.
It's difficult to escape the feeling that our daughters are not seeing equal representation at the top of professional ladders because the vocal network of support runs into a wall.
Obstacles
What makes up this wall? Minister for Justice Helen McEntee has spoken about the difficulties of taking maternity leave in a male-dominated working environment. Many women will postpone having children or curtail their maternity leave to circumvent this barrier – only to run into the obstacle of accessing childcare. Unequal distribution of housework, pay gaps and discrimination in senior promotions are all bricks in that wall. Our laws, healthcare, politics, and economic structures are gendered, so it's not surprising that women and people from diverse backgrounds continue to struggle to translate equality into seniority, even when they have excelled within their own discipline. Girls consistently achieve in school, university, and the early career years – it is our societal structures that need addressing.
The National Women's Council of Ireland (NWCI) gathers representation from different organisations to create an effective platform to lobby for political change to improve the lives of women. In doing so, children's lives can also be improved. The NWCI has been campaigning for a public model of childcare, a measure which would positively impact women, especially those in one-parent families. Child poverty remains a significant problem in Ireland. In 2022, 188,602 children lived in households that were below the poverty line and 247,574 children were living in households experiencing deprivation. When networks bring women from different perspectives together, there is a greater chance of creating a better society for everybody.
Lobbying as an individual is exhausting and can be a very isolating experience. Associations lift that burden, bringing like-minded people together, with the benefits available to everybody. Engagement with a network, professional body, or other association can support you to empower others and push for equal opportunities. Collaboration between networks adds strength, and with strength, confidence grows. Engagement with a group also increases the pool of potential leaders and fosters their progress in a nurturing environment. Each woman in a senior role becomes a model and mentor for another, standing on steady shoulders, to climb over the wall.
I have no doubt that childcare provision, early childhood education, accessibility and professional development will continue to improve over the next decade, largely due to the persistent petition of networks of women.
It is a hard slog, but the steps taken today to foster greater inclusion and equality will benefit the next generations. And as our society grows and changes for the better, the wall around it gets smaller and everybody grows.