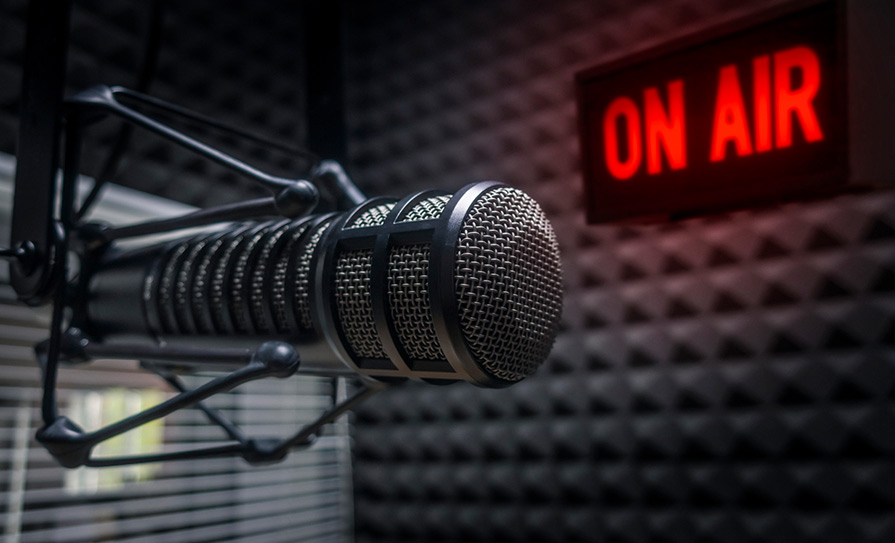 Gay Byrne's ill-tempered interview with the revolutionary psychiatrist RD Laing saw the presenter almost lose control of his own show
Everyone who grew up in Ireland during Gay Byrne's long tenure as presenter has a favourite Late Late Show moment. Mine is RD Laing's appearance on Saturday 2 November 1982. Ronald David Laing (1927-89) was a Scottish psychiatrist, psychoanalyst, and author. His revolutionary ideas made him a hero of the 1960s counterculture; he railed against mainstream psychiatry and saw madness as a spiritual journey, a response to an insane world. Laing was charismatic and rebellious; his best-selling books were poetic and mysterious, heavily influenced by existentialism. During the 1960s and '70s, he was the world's hippest psychiatrist, but by 1982, he was a spent force, with a drink problem and a chaotic personal and professional life.
The interview got off to a bad start. "That's the most banal thing I've ever been asked," drawled Laing, responding to Byrne's innocuous opening question about mental illness. He continued in this Olympian vein, telling his perplexed host that "psychiatry is the dustbin of European nihilism". Byrne took an immediate dislike to his guest, accusing him of being drunk: "You are under the weather, and you are slow." Laing was furious: "That's an unfair remark. I've had a couple of half-pints of Guinness in the course of the day, but I'm not drunk." Byrne primly responded: "There's an unwritten rule for anybody who is going to appear on television," but was interrupted by several hecklers shouting: "That's your rule!" Byrne's composure was visibly shaken; "What?" he angrily asked, suddenly switching his attention from Laing to the studio audience. The camera panned to a man who pointedly asked Byrne: "Why isn't that man entitled to speak at whatever rate he wishes to speak?" Byrne furiously rounded on his critic, suspecting him of being a planted Laing loyalist: "Who are you? What's your name? Are you a doctor? You're not just any old Joe Bloggs!" He was deflated when the man replied that his name was Michael, and that he was a teacher. The other panellists included Laing's friend and fellow psychiatrist, Prof Ivor Brown, and Late Late regular Ulick O'Connor, who managed to distract and mollify Laing by telling him that they'd once competed against other in intervarsity athletics. A clearly relieved Byrne announced an ad break.
"In scenes that are hard to imagine in today's TV landscape, all hell breaks loose, but Gay takes it all in his stride," is the loyal verdict of RTÉ.ie in 'Gay Byrne's finest moments on The Late Late Show' (which appeared shortly after his death in 2019). But the eight-minute video clip shows the presenter in an ill-tempered spat with both his guest and several members of the audience, almost losing control of his own show. And Byrne applied his 'unwritten rule' about alcohol somewhat inconsistently. Laing may have been 'under the weather', but was well-behaved compared to Oliver Reed, who appeared on the show three years before in 1979 so uproariously drunk that he broke furniture and groped fellow-guest Susan George, dragging her to the floor. Byrne had Reed (now sober) as a guest again just two weeks later, and warmly welcomed back the lovable scamp. Hellraisers like Reed were indulged, but Laing, with his gnomic pronouncements on European nihilism, was the wrong kind of drunk.
Laing had an eventful weekend in Dublin. On the day before his television appearance, he gave a seminar at St Brendan's Psychiatric Hospital in Grangegorman, but was so incoherent that the chairman had to bring the meeting to an early close. When Laing boarded his flight back to London, his fellow passengers greeted him with loud cheering and a large whiskey. There was considerable fall-out in Dublin over the following weeks.
Eibhlín Bean Uí Chionnaith, a board member of the RTÉ Authority, demanded that Byrne make an apology to Laing; the Authority also received an anonymous death threat to the presenter. Ivor Brown accused Byrne of being "rude and discourteous", while Tim Pat Coogan thundered in The Irish Press: "In the Laing episode, a man of true calibre was publicly humiliated when it must have been blatantly obvious beforehand in the hospitality suite that he should not have been allowed go before the cameras."
Laing's Late Late appearance has had a strange afterlife. In 2012, the artist Luke Fowler was nominated for the Turner Prize for All Divided Selves, his collage film about Laing, which featured footage of the 1982 show. How strange that the meeting of these two men, who so grievously misunderstood each other, should become art.
Acknowledgement: My thanks to Dr Finola Doyle O'Neill, Prof Brendan Kelly, and Dr Bill Delaney for their help with this article.