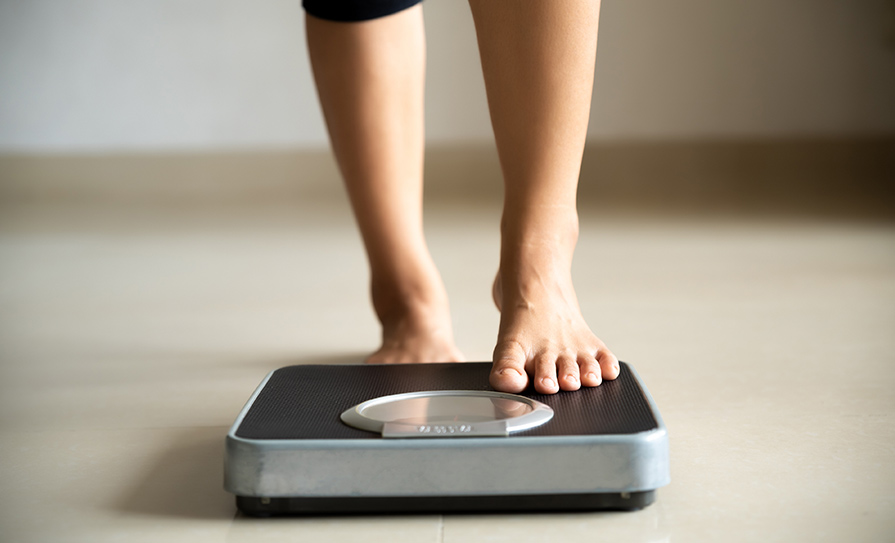 While the CDM programme is a success, I worry about an excessive focus on measurable outcomes, especially weight
The HSE structured chronic disease management (CDM) programme is one of the best interventions for patients and GPs in recent years. A HSE report published in March 2023 stated that patients who had participated (over 185,000 at that time) were smoking less, drinking less alcohol, and had healthier blood pressure and lipid profiles.
A further finding was that 1 per cent of those who had been found to be obese at the beginning of the programme had achieved normal weight, while 13 per cent were re-classified as 'overweight' due to significant weight loss. The programme has so much to commend it: Improved health for patients, financial savings for the health service, and predictable and regular payments to GPs for doing important work. Two and a half years into the programme, patients are now familiar with the six-monthly check-ups that operate according to a nurse- and doctor-led agenda.
While I appreciate the positive outcomes, I worry about the effect that excessive focus on measurable outcomes, especially weight, could have on patients and the doctor-patient relationship. I wonder how patients feel about being repeatedly asked to stand on the scales, to lift their top while I stretch a tape measure around their waist, to state once again, how many times a week they walk, run, or go to the gym. What goes through their heads as they sit in silence while I record each number carefully in their ever-expanding digital file?
Many patients are keen to account for the kilograms that they have failed to lose, or even gained since their previous visit. The weather has been a barrier to getting out for a walk. A family bereavement has led to a bout of binge eating. They will soon be back on track, will have something better to report next time. I try to reassure them that I care more about how they feel than how much they weigh, but this is difficult when what I am measuring, recording, and discussing are the numbers. I wonder how much I am feeding the pride of those who have 'achieved' weight loss by affirming their efforts, and the insecurities of those who have not measured up. I wonder if I am reinforcing a diet culture that equates weight with worth?
In a blog entitled, The agony and the ecstasy of weight loss compliments, Mikala Jamison writes about how easy it is to become addicted to these compliments and how even medically motivated weight loss can trigger disordered, restrictive eating. This got me thinking about how as a doctor it is important that I do not contribute to what is now being coined 'medical fatphobia'. That I do not use my medical degree to promote the tyranny of thinness and reinforce the belief that there is a 'normal' healthy weight and anything else is not acceptable. Individual relationships with food and eating are complex. And, even in the context of a CDM examination, it is possible that a weight loss may not have been achieved in a safe and sustainable way.
Jamison claims that when she lost weight, the most helpful interactions were with people who asked her how she felt. Applying this to my CDM consultations, patients have said how even small amounts of weight loss have allowed them to be more engaged with their grandchildren, get back to gardening or take on a home improvement project. These outcomes are far more life-enhancing than appearance and are powerful motivators to continue to maintain healthy lifestyles.
Lindsey Guile is an artist. She is a large woman who draws large nude women. At one such exhibition of these giant-sized drawings that hang on the walls and tower over the observers, she noted how many similarly large women were in tears while looking at the pictures. One woman said that she was overwhelmed by how striking the bodies were, how empowered the women looked, how 'large' could also be beautiful.
I have always been slim. I do not know what it is like to live in a larger body. I do not know what it feels like to have to buy over-sized clothes, to have a towel that does not wrap around my body, to have the person beside me on a plane sigh when I sit down because my body spills over onto their seat. These are not my experiences, but they are the experiences of the people I have read about and listened to. People who have described themselves as a 'moral failing' because they do not fit the socially prescribed standards of slimness.
As a doctor, I try to remind myself that my primary goal is to help people feel better. I try to weigh lightly, to check the emotional state, to encourage appropriate activity. The GP-patient relationship is complex and as with food, is never just about the numbers.