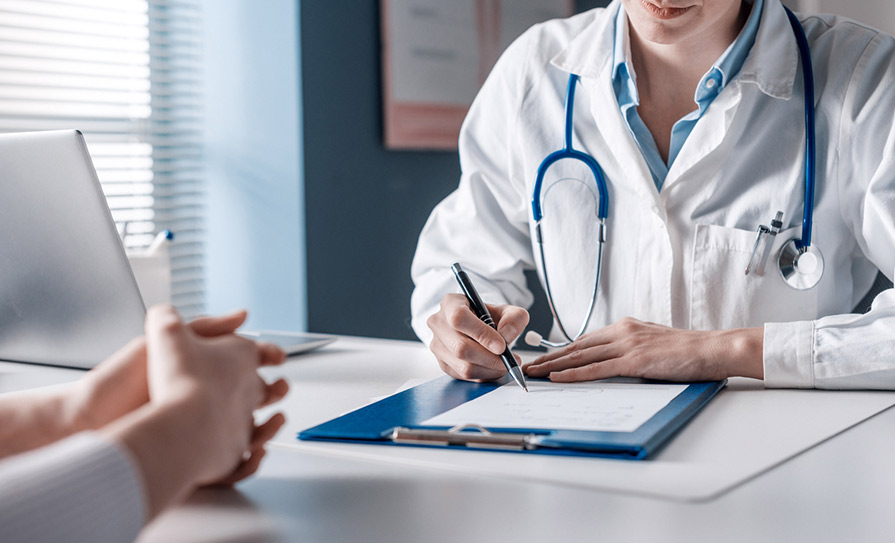 The fallout from a recent consultation made me remember important advice my GP trainer had dispensed
Last week I learned from my husband that I had upset one of my regular patients. Let us call her Mary Murphy. I remembered my most recent consultation with her, but could not figure out how I had caused her distress. Of course, this is not the first time a patient has been dissatisfied with me, and it will not be the last. But usually, I sense at the end of a consultation that things have not gone well, and I try to clarify the issues and realign the doctor and patient's expectations. I am sure there have been other times when I have been oblivious to my shortcomings, and patients have said nothing and either gone elsewhere or forgiven me. Mary Murphy, however, did neither. Instead, she made an appointment to see another GP in the practice, which happened to be my husband – a fact well-known to Mary – to tell him her story so that he could relay it to me.
My crime was one of omission. I had failed to sympathise with Mary on the death of her mother, who had died a month earlier. I did not know her mother. She did not live locally and was not a patient in the practice. I am not in the habit of checking RIP.ie; even if I were, I would never have made the connection between Mary and her mother. But as Mary's GP for many years, she expected that I would know this key piece of information.
The death of a parent, no matter what age, is a significant event. An event that impacts physical and psychological wellbeing. If Mary had told me she was recently bereaved, the consultation would have been quite different. I would have listened and offered my condolences. I would have deferred any medical problem I deemed non-urgent until she felt better able to deal with it. But, for whatever reason, Mary did not tell me about her mother. Instead, she presented me with a list of things that she wanted me to deal with: A painful toe, most likely gout; a rash, present for three weeks that was now spreading; and a repeat prescription. Before calling Mary into my room, I had checked her file, and noticed outstanding issues that needed attention. Mary had been asked to attend for the results of blood tests and a 24-hour blood pressure monitor. She had not done so. A DEXA scan performed six months earlier had shown osteoporosis. I needed to address this. And Mary was due for her chronic disease management consultations with the nurse and doctor. Between my observations and the problems Mary presented, I had a list of eight tasks that needed to be addressed. Some were more pressing than others, but all were important for long-term health. Mary is an infrequent attender despite her multimorbidity, which meant that I had to manage many of her health issues opportunistically.
I did my best to explain the long-term effects of gout, osteoporosis, and untreated blood pressure. I issued a prescription for one month so that Mary would have to re-attend again soon. There was nothing unusual in this. This is what GPs do every day. When she left, I felt that the 25 minutes I spent with her had been worthwhile, even if it delayed me and all the other patients.
As it turned out, I was wrong. Mary had not been listening. She had other things on her mind. Yes, she had a painful toe, a rash, and needed her repeat prescription, but she was grieving for her mother. And she had left the consultation feeling that I had not given her a chance to tell me about it.
My initial reaction to my husband's feedback had been annoyance, swiftly followed by anger. For God's sake, had she no idea how much I had done for her? How hard I had worked during that consultation? How much effort went into managing her records so that I could help her to stay well? My husband knew better than to disagree with me. But as the evening wore on, I began to think a little more. Had I asked her how she was? Had I been so eager to tick all the items on my list that I had failed to notice her grief? Did I pay as much attention to Mary, the person sitting in front of me, as I did to her file? I could not say with certainty that I did. As a GP registrar, in the days before CDM and 24-hour blood pressure machines, my trainer often repeated the mantra, 'connection first, everything else will follow'. I had not followed this advice. In stretching the consultation to its limits, I had missed the most important thing – connection. I had ticked all the boxes, but lost the patient in the process.