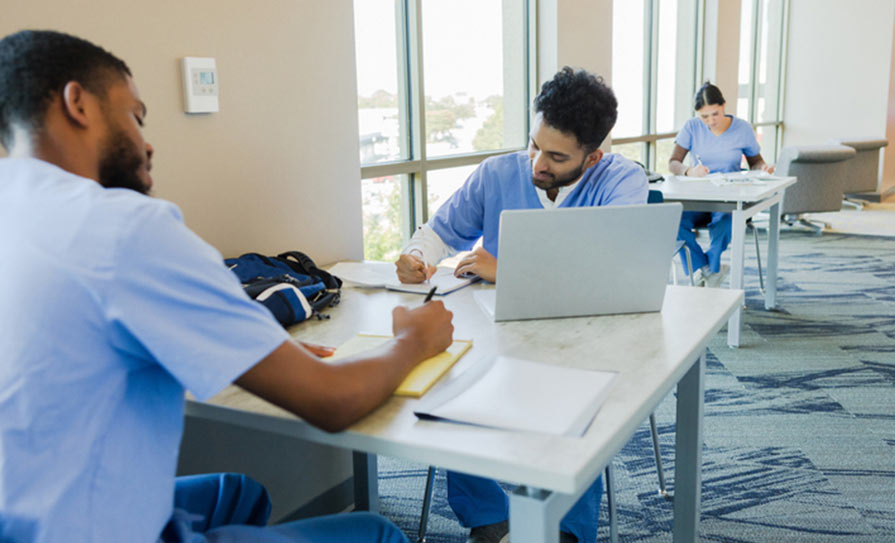 Here is some advice that might help you enjoy a long and meaningful career in general practice
Over the coming weeks, the process of recruitment for GP training will culminate in successful candidates being offered positions on a GP training scheme. Congratulations if you are one of the successful applicants. It is an exciting time to be embarking on a career as a GP, full of opportunities for a rewarding career. As an experienced GP, I am taking this opportunity to offer advice that might make your journey more interesting and help you enjoy a long and meaningful career in general practice. But beware. Older people love to dispense advice, especially those who believe they have led a meaningful (there is that word again) life. So, take what resonates, leave the rest and if you have already heard enough, you can stop reading now.
1. Set your goals, but hold them lightly
You may have a vision of yourself as a particular type of GP but be prepared to change that vision. Opportunities arise unexpectedly. Holding on to your goals too tightly may result in missed opportunities.
2. Reach out to those around you
General practice is not a hierarchy. There is no ladder to climb. To me it feels more like navigating lily pads on a pond. At times, you will think the gap is too wide to jump and you will need to reach out to those around you for help. At other times you will be the one offering an outstretched hand.
3. Trust your intuition
As you gain experience your intuition becomes more finely tuned. Trust this. Learn the facts, be guided by evidence, think critically, and add a healthy sprinkling of intuition. If after taking a history, and carrying out an examination, you think you should send someone to hospital, but cannot say exactly why, do the letter and send them. Yes, the emergency department registrar, who has never spent any time in general practice, may make derogatory remarks about you (we have all heard those). But you will find that you rarely send someone to the emergency department who does not need to have additional investigations 'just in case'.
4. Put the big rocks in first
The most effective way to fill a jar with rocks, pebbles and sand is to put the rocks in first, then the pebbles and finally the sand. The rocks are your most important priorities. Decide those first. Gain experience in major specialties, such as medicine, paediatrics, obstetrics, gynaecology, and psychiatry before focusing on a subspecialty. Many subspecialties are compatible with, and important for general practice, but the bulk of your workload will be the management of chronic disease.
5. Nurture stories
Every day people will entrust you with their stories and it is your job to make sense of them. This is not easy. People tell you what they think you want to hear. They leave out the parts that do not show themselves in a good light. They test you to see if you are listening. They tell you a little to see what you will advise. Some will be satisfied with your response, others will not. Either way, treat stories like delicate flowers that have been temporarily entrusted to you. They are not yours to own or to give away. In time, if nurtured, they will flower and bear fruit.
6. Kindness always, but first to self
Looking after yourself, recognising your needs and making sure they are being met is essential if you are to devote yourself to caring for others.
7. Practice saying 'no'
Looking after yourself means learning to say 'no'. 'No', to unreasonable requests from patients, the HSE, government bodies, and secondary care. You are the only one who knows what is reasonable for you. Saying 'no' never gets easy, but it is worth the effort as the people you deal with realise that you have limits and learn to respect them.
8. Do not be afraid to be an 'outsider'
In her essay, 'Sonic Seasonings: The Genius of Wendy Carlos', in the book This Woman's Work, Sinead Gleeson says: "If you are a pioneer and outlier, there is no one to compare yourself to, and no one to compete with." Innovators often sit outside a movement unable to assimilate until the moment is right. I have been lucky to have worked with many talented GP innovators. The last few decades have seen major developments in general practice: Computerisation; out-of-hours cooperatives; telemedicine; e-prescribing; the expansion and standardisation of GP training. These advances were introduced by GP innovators who were not afraid to put their ideas to the test. Now, it is up to you to shape the future, develop your ideas, and put them into action. I wish you every happiness and success in your chosen career.