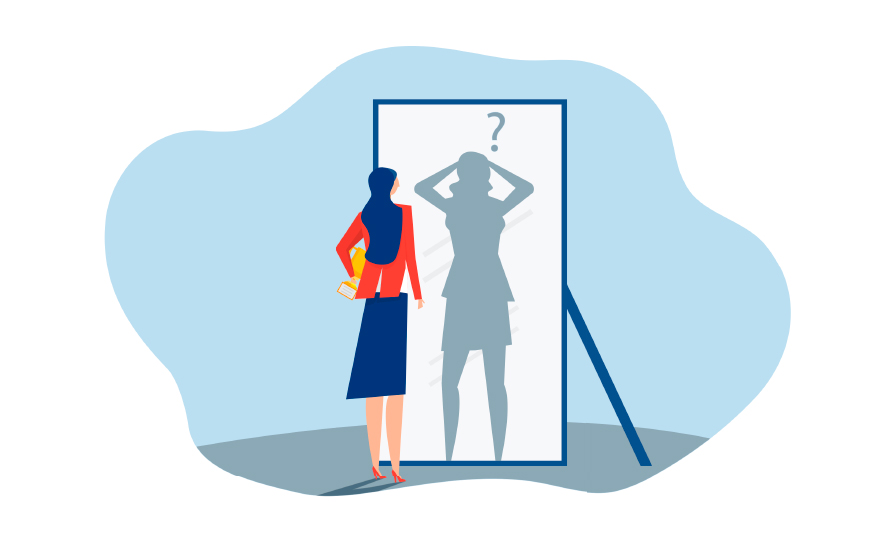 Studies suggest that imposter syndrome is a live issue early in the doctor training process
Looking back, did you have feelings of inadequacy – in terms of your skills and the expectations of others – during the worst of the Covid-19 pandemic?
I reckon Covid was most challenging for new medical graduates, for whom the vista of professional life was suddenly and utterly changed. And I believe that, as a result, many interns and early career SHOs experienced rapid and early burnout.
Although occupational burnout among physicians is a primarily a systemic issue, the current adversarial medical culture leads to the distress that individual doctors experience.
Part of the cultural background is a strong sense that work must come first, and that seeking help is a sign of weakness. Taken together these attitudes lead many doctors to get sucked into unhealthy levels of self-sacrifice – a recipe for excessive work hours and prioritising work over personal health.
A recent review in Medscape argued there is a link between imposter syndrome and burnout. Impostor syndrome is a persistent belief that one's success is undeserved, rather than due to personal effort, skill, and ability, the review noted. And the phenomenon is common among medics.
"Individuals who suffer from it (imposter syndrome) believe that others have inflated perceptions of the individual's abilities and they fear being judged," the Italian author stated. "This fear persists despite continual proof of the individual's successes. These people ignore praise, are highly self-critical, and attribute their successes to external factors such as luck, hard work, or receiving help from others, rather than to qualities such as skill, intelligence, or ability." The Medscape review, which looked at a range of occupations, suggested a link between imposter syndrome and both personal consequences (low emotional wellbeing, problems with work-life integration, anxiety, depression, and suicide) and professional consequences (impaired job performance, occupational burnout).
Meanwhile, closer to healthcare, a study involving US medical students showed that more than one-in-four medical students experience imposter syndrome. The study also found that those who experience it are at higher risk for burnout.
According to the review, there are five subtypes:
Perfectionist: "Insecurity related to self-imposed, unachievable goals."
Expert: "Feeling inadequate from lacking sufficient knowledge."
Superperson: "Assuming excessive workloads just to feel okay among peers."
Natural genius: "Experiencing shame when it takes effort to develop a skill."
Soloist: "Believing that requesting help is a sign of weakness."
The frequent rotation between attachments and being a "perpetual novice" during medical school training may be factors in the high numbers of students who experience imposter syndrome, the review stated. And once qualified and in active practice, qualitative studies suggest that other professional experiences such as unfavourable patient outcomes, patient complaints, and the rejection of grant applications may contribute.
Imposter syndrome scores are used to classify how much the phenomenon interferes with a person's life. A separate study of 3,237 US doctors investigated the association between the syndrome and burnout among doctors.
According to the study, the scores were higher for female physicians than for male doctors. The highest scores were found among paediatricians and emergency medicine physicians. Ophthalmologists, radiologists, and orthopaedic surgeons had the lowest scores, according to the study.
Is there anything we can do to reduce the impact of imposter syndrome in our professional lives?
A separate article commenting on the study suggested some strategies that doctors could use to reduce the impact of imposter syndrome. They include reviewing and celebrating professional "feats"; sharing concerns with trusted colleagues; and combatting perfectionism. It also recommended exercising self-compassion and accepting that imposter syndrome "may be common, especially during transitions such as when entering medical school, graduate medical training, or starting a new career".
In my opinion, the Irish health system needs to acknowledge the reality of imposter syndrome, especially among recent medical graduates. But I have to admit that such a move will only work as part of a complete revamp of the toxic culture within the HSE.