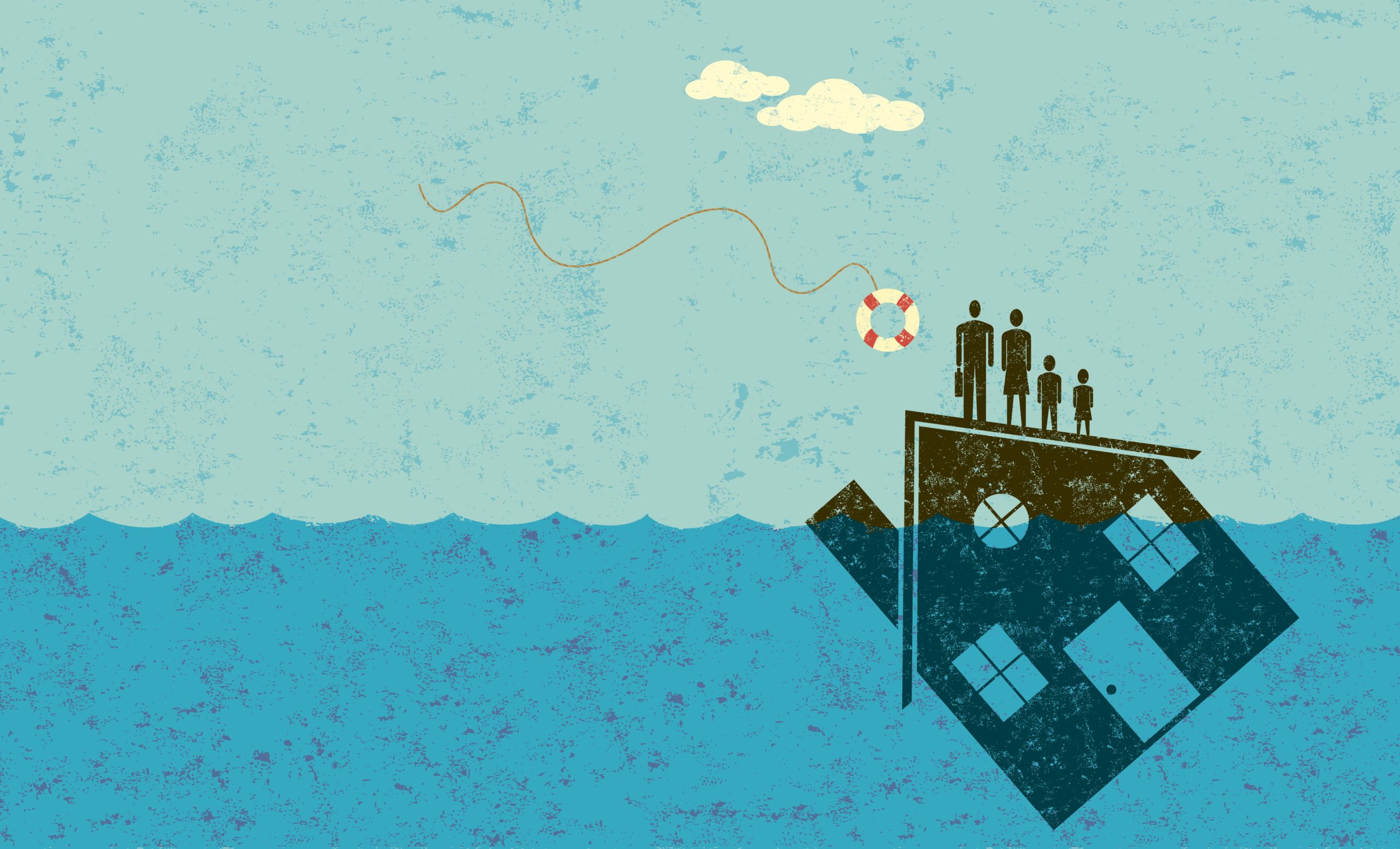 We need to urgently find solutions to the housing emergency for the sake of our health service and society
Last week I sat with the brilliant Rory Hearne* to discuss all things housing. This article reflects some of the many aspects we discussed centred on the intersection of housing and healthcare, for both staff and service users/patients.
Since I returned from the US in 2016, I have believed that unless there is a monumental shift in the cost and availability of housing, the public purse will not be able to keep pace with wage increase demands due to the prohibitive cost of housing.
As a trainee I rented, moving as needed when my posts changed locations. My rent had been manageable on my NCHD salary. However, returning from the US, I noted there was less housing available and at a higher cost. Buying my own home in 2017 with my husband, both of us working full-time as consultants, I witnessed the generational change on the road we moved to. Many of my neighbours who had bought there 15-to-30 years before had done so as single-income families. A generation later, we could barely reach it on full-time consultant salaries. That is a housing market and, more significantly, a society in trouble.
But why does housing matter? In 2019, I attended the European Society of Paediatric Radiology Conference in Helsinki. We attended a reception from the Mayor who spoke about their progressive housing policy. They had made a decision that housing was a human right and that all problems were better tackled when individuals had their own home. They decided to do it, they funded it, they did it. Listening, it was quite an incredible experience. I wondered if we could do that here in Ireland, and what impact it might have on the many people, including children and families who are experiencing the trauma of homelessness.
Health
The cost of housing impacts everyone across our society and its impact is keenly felt in our health service. We are currently awaiting completion of the New Children's Hospital. This is the most significant capital investment in the health service in the past 50 years. Staffing it is key to delivering a high quality accessible service for the nation's children. Lack of affordable housing is a risk to the success of the project as it limits staffing. In recent times, we hear of doctors sleeping in cars and nurses travelling dangerously long distances after working night shifts. I am not an expert in housing, but I have a lot of expertise in the area of healthcare staffing, recruitment, and retention. High quality, low-cost housing, with social amenities and schools, has a huge impact on the choices people make about where to live and has an even bigger impact on overall quality-of-life.
The impact of the housing crisis is not of course limited to the staff, but is keenly felt by patients and service users. Over 20,000 households received a notice to quit in the past year in the private rental sector. This creates huge uncertainty and mental and physical health impacts due to housing stress. Within those 20,000 households, there are probably at least 10,000 children in their formative years living with this impact. In any given year 4,000 children experience life in emergency accommodation. With this comes difficulty sleeping, anxiety, stress, which affect physical health and can lead to chronic conditions. We are causing intergenerational trauma and, I would go as far as to say, systemic violence in our failure to deliver housing for all our citizens.
As those children grow up, many can't afford to move out, as either renting or buying a home just isn't an option. This impacts their life choices with delayed parenthood due to lack of their own home and, in some cases, subfertility and infertility due to advanced age when they are finally in a position to consider pregnancy. A generation is being truly locked out of the normal life stages because of failed policies that rely too much on the private sector to do what in other more successful systems is a function of the State.
Solutions
Every meeting I attend in a professional capacity I ask myself this question: What are the action points from this? I find it a very effective sieve to identify what administrative activities are a good use of my time and energy. So what can we do to fix this? I believe that we need a constitutional right to housing and a referendum to deliver this. Following on from that, I think we need to do as they did in Helsinki and decide to fix the homeless crisis and ensure that everyone has a home. More broadly, I think the incremental improvements in housing we have seen with the current Government need to be much more radical. There should be broad acceptance that across the income spectrum provision of affordable housing is needed. This could potentially be delivered by a national public building company in a relatively short timeframe. For too long, the private rental sector, which should serve as a small adjunct, has been relied on as the main supply of housing and that is not serving us well as a society.
In the words of Rory Hearne, we provide education and healthcare in the interests of the public good. We need to do the same with housing so that we take radical steps towards a more equitable country. As we tackle climate change, we have a unique opportunity to provide employment retrofitting vacant properties that can become energy efficient homes and building new ones that are carbon neutral.
In the words of Lorcan Sirr: "Where and how we live matters for our wellbeing." Housing impacts so much of our daily lives. This includes how much air pollution and road noise we experience, the cleanliness of the water supply, and the accessibility of essential public services (www.irishtimes.com/opinion/2023/09/21/the-hidden-ways-our-housing-could-be-making-us-sick/). The time is now. We need to make housing a right. Perhaps a cross party 'Duchaiscare' for affordable housing could be established and the Budget surplus used to deliver a national public building company with the resources to deliver affordable housing for all. From this place we can do so much, it is time to just do it.
*Dr Rory Hearne (PhD) is an Assistant Professor in Social Policy in the Department of Applied Social Studies, Maynooth University. His new book 'Gaffs: Why no one can get a house and what we can do about it' (HarperCollins Ireland, 2022) is out now.