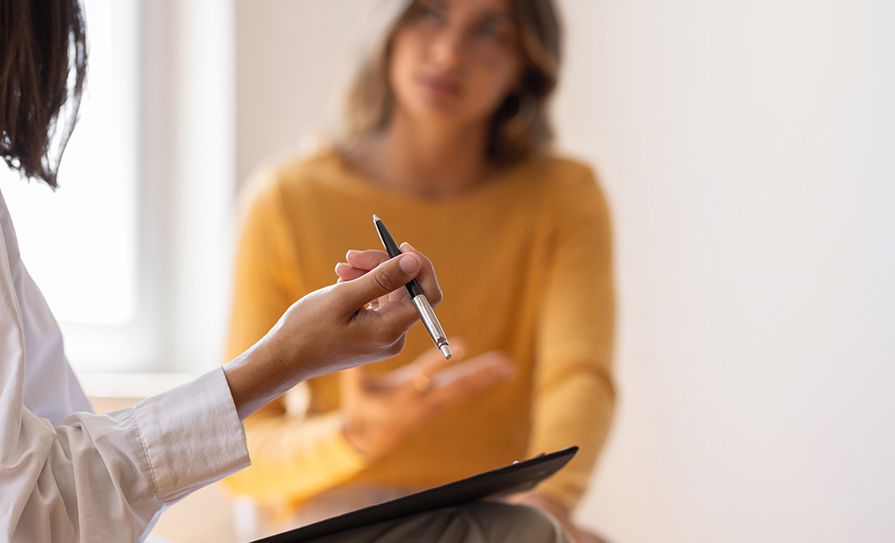 Allowing the misuse of resources to go unchallenged because of fear of a complaint does not constitute good medical care
Claire (not her real name) came to see me about a pain. It was nagging, coming and going, non-specific. I can't remember the details exactly, but I knew it was unlikely to be anything significant. I looked back over her file and noticed that she had been to see my colleague a few months earlier. The note in the file said, "requests something for low mood." Claire had left that consultation with a prescription for an anti-depressant for one month only. Thinking her pain might be mood-related, I asked her how she got on with the tablets.
"I didn't take them," she said. "I got them from the chemist, but when I read the leaflet, I decided not to take them."
"What worried you?" I asked.
"I can't remember. I thought I didn't need them, after all." She paused as if this was a perfectly reasonable explanation and I sat looking at her, hands poised over the keyboard.
"You know me and tablets, Doctor," she went on, when I didn't reply. "You know I hate taking them if I don't have to."
I wanted to point out to her that she had asked for them, but decided to let that go. "So, what have you done with them?" I asked instead, unable to hide my irritation.
"I still have them. I can't return them because the box is open and the chemist won't take them back once they are open." She said this as if it was the pharmacist who was at fault, that he had sold her an open box of tablets and was refusing to take it back. How many times had she done this, I wondered. I was visibly annoyed by now. Claire, by way of appeasement, reminded me again that she was not one to take tablets and that I should not have expected anything else from her. I wanted to point out to her that I had known her for almost 30 years while my colleague had only seen her a handful of times, and my prior knowledge did not automatically transmit to my colleagues, but I let that go too. But this was a willful waste of resources and I needed to let her know that such behaviour was unacceptable.
"You do realise that you wasted the doctor's time, the chemist's time, your own time, and now we are wasting more time just talking about it."
"You brought it up, Doctor," she said. "You asked me how I got on and I told you the truth. I came with a pain in my leg. I don't know why you are asking me about tablets."
At this point, I thought the best option was to bring the consultation to a close and move on to the next person. But the encounter left me with more than a few questions about the futility of my role, the risk/benefit of being too accessible, of being cost-free, of always being understanding and nice.
Later that day I read an article by Dr Margaret McCartney, a Scottish GP. Writing in the British Medical Journal, she pointed out that recent updated guidance from the General Medical Council states that "treating patients with kindness, compassion, and respect can profoundly shape their experience of care". I agree with this. And this is what I try to do in the course of my job. But kindness, compassion, and respect are subjective, impossible to quantify. And they are not the only attributes required of doctors. McCartney, challenging this guidance, also states that "the job of a doctor is not necessarily to be kind, liked, popular, or nice. It is, sometimes, to be honest, to disagree, to challenge, to object, and refuse." Being nice and popular may save a doctor from a Medical Council complaint, but what if patients blatantly abuse the limited healthcare resources as Claire did? Can we ignore such behaviour or are we obliged to challenge it and risk appearing unkind or disrespectful?
A doctor's duty used to be to provide good medical care, not only to the person sitting in front of us, but to all of those who require our services. Allowing misuse of resources to go unchallenged because of fear of a complaint or appearing unkind does not constitute good medical care. Sometimes best practice involves refusing to give benzodiazepines, or stating clearly the hazardous effects of alcohol. In these situations, a patient may perceive that the doctor is uncaring. It is not reasonable that doctors are expected to be kind in all situations, all the time, or that the absence of something as subjective as kindness can be considered a legitimate reason to report a doctor to the Medical Council. Sometimes, as in the case of Claire, pointing out unreasonable behaviour is the only way to provide good medical care.