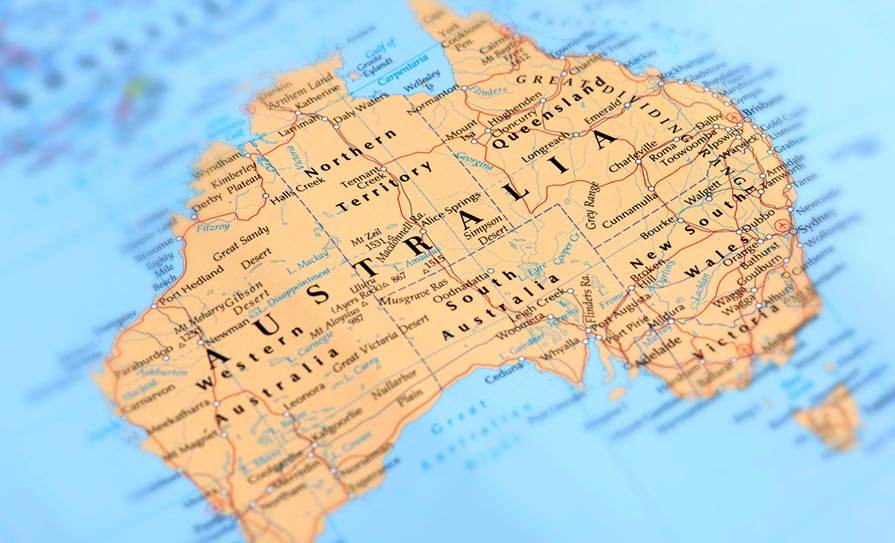 Experiments by Australian linguists have confirmed the social effects of the country's colourful colloquialisms
Readers will be aware of my fascination with language and, in particular, its idiosyncrasies. A Christmas visit from my youngest (sadly, now one of our young medical diaspora) was an opportunity to catch up on the latest Australian English.
She tells me that converting as many words as possible into a diminutive ending in -o is de rigueur. Afternoons don't exist Down Under, but 'arvos' do! The -ie diminutive isn't far behind: The Australian 'selfie' was the Oxford English Dictionary's "Word of the Year" for 2013 and is now happily ensconced in mainstream English.
But there are plenty of other notable -ie exports : 'Budgie', 'greenie', 'pollie', 'surfie', even 'mozzie' are now also making appearances in global English. In fact, such is the influence of 'Strine' (Aussie-English) that many of our regularly used phrases, such as 'no worries', 'to put the boot in', and 'to rubbish (someone)', came to us from Down Under.
Apparently, the Australian attachment to 'slanguage' (slang language) goes back to the earliest settlements of English speakers in Australia. As Edward Gibbon Wakefield noted in his 1829 Letter from Sydney: "The base language of English thieves is becoming the established language of the colony.… No doubt [terms of slang and flash] will be reckoned quite parliamentary, as soon as we obtain a parliament."
In those early days of exporting British criminals to the Antipodes, slang became an important way of fitting in and avoiding being labelled a stranger (or 'new chum').
Australians don't agree with those who say they are lazy for clipping words. They are adamant that it's just Aussies knocking words down to size – 'Ta, we'll have a glass of cab sav or savvy b instead of whatever that is in French.'
To add science to my research, I found a paper in The Conversation from some linguists at Monash University in Melbourne. They see the shortening of words as "endings that bond and bind us". So pet names with endings in -ie and -o can show we have a warm or friendly attitude toward something or someone. Certainly, on names, -ie/y and -o are often affectionate (think 'Susy' and 'Robbo').
But, the academics note, the vast majority of Aussie diminutives are doing something different. For Australian National University linguist Anna Wierzbicka, these expressions are among the most culturally salient features of Australian English – expressions of informality and solidarity that are "uniquely suited to the Anglo-Australian ethos […] and style of interaction".
Experiments by Australian linguists have confirmed the social effects of these embellished words. Colloquialisms, such as 'barbie' and 'smoko', are like accents – part of the glue that sticks Australian English speakers together.
Acknowledging that diminutives can die out when they take on the burden of new social meanings, the authors point out that "our (Australian) -ie/-y endings carry important, positive meanings, and there's no sign yet that we're giving up on them. Those 'sunnies', 'scungies', 'boardies', 'cozzies', 'stubbies', and 'trackies' are still the stuff of our sartorial summer fashion."
It seems that while slang might come and go, the process that transforms sunglasses into 'sunnies' and tracksuit pants into 'trackies' continues to thrive.
However, the Monash academics point out that while there is a steady refreshing of the stock of -ie/y words, the same can't be said for those ending with -o.
"The earliest Australian examples (like 'milko', 'rabbito', 'bottle-o') date from the 19th Century and are abbreviated nouns referring to a person's trade ("milkman", "rabbit-seller", "bottle-collector"). Sometimes they appear with -oh because of their association with street calls, and this use is old – think of those cockles and mussels of the18th Century, all very much 'alive, alive-oh'."
-O is also big in Australian place names like 'Rotto' (Rottnest Island), 'Freo' (Fremantle), 'Paddo' (Paddington), and in the diminutive of common nouns such as 'compo' (compensation), 'preggo' ( pregnant) and 'ambo' (ambulance).
But the authors are unable to explain why there are 'wharfies' and 'truckies', but not 'wharfos' and 'truckos'; 'garbos' and 'musos', but not 'garbies' and 'musies'. People who ride motorcycles are generally 'bikers'; those who belong to motorcycle gangs tend to be 'bikies'.
"So what's wrong with 'bikos'? And those who build houses are neither 'buildos' nor 'buildies", they say in a plaintive outpouring of ethnographic angst. What nuanced differences of meaning are involved between the 'sicko' (psychologically sick person) and the 'sickie' (leave you take when you're sick)?
Are members of your family 'rellos' or 'rellies'? I'd say definitely it's 'rellies' chez Houston. However, Down Under, there are apparently a lot of lexicographers, linguists, and other word-nerds who have yet to figure this one out.