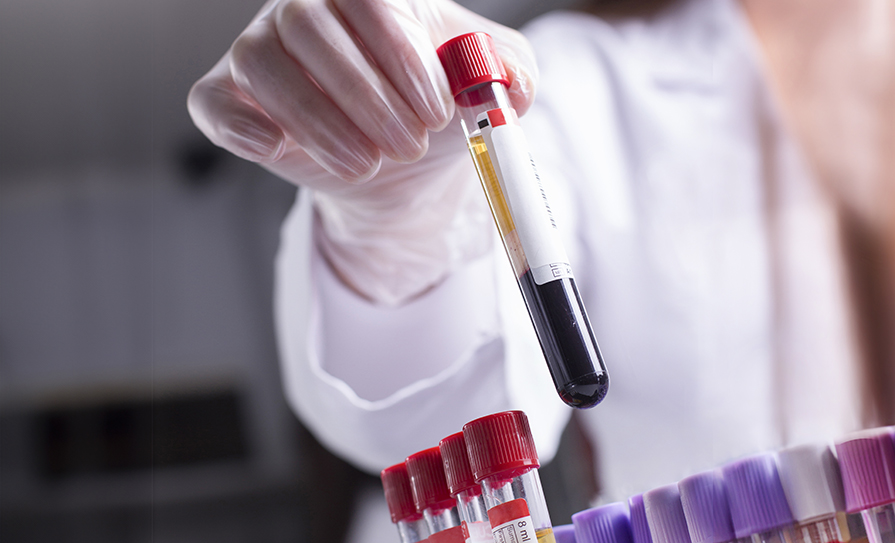 Ms Alicia Hayes and Ms Sinead Lay, share the causes of phlebotomy claims and complaints and how to mitigate the risks of getting them
The taking of blood – phlebotomy – occurs very regularly in the healthcare setting. Despite its frequency, or perhaps because of it, Medical Protection often sees cases arising from injuries suffered by patients during this routine practice. Any procedure, whether it be straightforward or complex, carries potential risks. While the risks associated with phlebotomy in general practice are generally low, there are still some potential risks such as:
Misidentification of blood samples resulting in accidently drawing blood from the wrong patient or mislabelling blood samples, which can have serious consequences for patient safety and result in inaccurate test results. Before performing phlebotomy, healthcare providers should verify the patient's identity using at least two patient identifiers, such as the patient's name, date of birth or medical record number. Blood samples should be labelled with the patient's identifying information, including the patient's name, date of birth and medical record number, to ensure accurate test results.
Not obtaining full informed consent from the patient. This involves explaining the procedure, potential risks, and benefits, and obtaining the patient's consent to proceed with the procedure. It would also be helpful to check their understanding of what bloods they are having taken and how they can get the results of these tests. If a patient is not made aware of the potential risks associated with the procedure and an adverse incident occurs, the patient may be more likely to make a complaint or pursue a claim.
Bleeding or haematoma formation at the site where the blood was drawn. This can occur if the needle damages the vein or if there is an underlying bleeding disorder. Patients who are taking anticoagulant medications, such as warfarin, may be at increased risk of bleeding. Patients should also be advised to follow appropriate protocol post blood withdrawal.
Infection, particularly if proper infection control practices are not followed. Infection can occur if bacteria or other microorganisms enter the bloodstream through the puncture site, potentially leading to serious complications. Equipment such as needles, blood tubes, and other supplies should be prepared and used according to the standard operating procedures. It is crucial to use sterile equipment and follow the recommended technique for venepuncture. Dispose of used equipment and materials according to the HSE and World Health Organisation (WHO) guidelines for medical waste management.
Less than 5 per cent of patients faint (particularly patients who are anxious or have a fear of needles) during or immediately after the drawing of blood. Patients can suffer significant dental or facial injuries/lacerations or even a serious head injury if their faint is not anticipated or appropriately planned for. Being mindful of and preparing for this scenario will reduce the risk of the patient suffering an injury, but also the prospect of a claim for compensation being made.
Nerve or tissue damage if the needle is not inserted correctly or if the procedure is performed by an inexperienced or poorly trained phlebotomist.
Practice owners should ensure that any healthcare provider who performs phlebotomy have received appropriate and accredited training and certification to ensure that they can perform the procedure safely and effectively and are indemnified to do so. Training should include not only the technical aspects of blood collection, but also infection prevention and control measures. It is crucial to ensure that those who perform phlebotomy are knowledgeable about the HSE and WHO guidelines and their application in practice.
If a patient does suffer an injury during a faint, after ensuring that the patient has received the treatment they need, ensure that you make full and thorough notes in the medical records regarding the incident, immediately after it has happened. Medical Protection recommends that you complete an adverse event analysis. Both contemporaneous notes and an adverse event analysis report could assist in defending a complaint or claim. While the taking of blood is a very routine procedure, do not allow complacency to creep in. Being mindful of the risks it involves will help to reduce the likelihood of an adverse incident occurring and in turn a potential claim for compensation if injuries are suffered.
Dos:
Prepare by asking appropriate questions before you begin, which will establish whether the patient is at increased risk of fainting.
Ask the patient whether they are nervous around needles or whether they have previously fainted when having blood taken.
Ask the patient whether they ate prior to their visit. Consider whether the patient has had to fast for these blood tests.
Consider other risk factors such as whether the patient has hypotension.
Depending on the answers provided, consider having the patient lie down.
Ensure the patient is seated safely back into the chair and there are arm rests on each side.
Ensure that you have all the equipment needed for the procedure before you begin so that you can be by the patient's side for the duration.
Look out for signs of impending syncope, which would include the patient's skin going pale, hyperventilation, pupils becoming dilated, or if they become suddenly silent. In addition, a patient may mention they feel lightheaded or nauseous, or are experiencing a cold sweat.
Consider how you might summon help quickly in advance if the patient were to faint.
If the patient does faint, release the tourniquet, and remove the needle, while also ensuring that you do not inadvertently sustain a needlestick injury. Gently lower the head of the patient below the level of the heart and summon help. 
Don'ts:
DO NOT have the patient sit on the edge of a clinic bed, which has no arm rests or other protective features.
DO NOT turn your back at any point or leave the patient's side even for a moment to retrieve something (such as a blood tube).