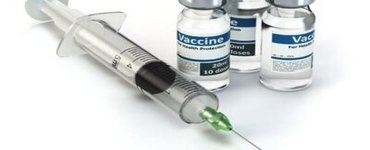 Medical Protection has recently taken a number of calls from primary care members in Ireland, seeking advice on how best to safely administer flu vaccinations as the 2020/2021 flu vaccination program commences, and whether they can provide the vaccinations to patients away from the main practice site due the ongoing concern of infection from Covid-19. Brian Caldwell White, Case Manager at Medical Protection, offers guidance and shares some useful resources.
The ongoing Covid-19 pandemic continues to pose complex dilemmas for healthcare workers. At Medical Protection we understand the need in these testing times to think laterally and note that the administering of vaccinations off-site is already a working practice in various jurisdictions. Others are even administering vaccinations as a drive through service.
There are several key points to bear in mind if considering providing flu vaccinations, as part of the 2020/2021 programme, to patients in a location outside of the practice's usual premises (off-site). Some of these considerations are planning permission; health and safety in the workplace; requirements and restrictions of the HSE contract the practice holds; patient safety; and indemnity requirements.
Patient safety
There is a risk that a patient being given a flu vaccination may have an allergic reaction. Guidance from the HSE [i] provides helpful information for healthcare providers who are expected to deal with an anaphylactic reaction.
Healthcare providers should also consider whether treating a patient for anaphylaxis in the intended premises would be possible, particularly if consideration is being given to administer vaccinations as part of a drive through service.
It will be important to make it clear to patients that the practice's flu campaign will be run from different premises to ensure that they attend the correct location. It would be worth ensuring that provisions for alternative ways of vaccinating certain groups of patients (for example disabled patients) are put in place, and it is made clear to these groups that contingency plans are in place.
Relevant medical records should be available to those clinicians involved in the campaign, and all the necessary equipment e.g. emergency resuscitation equipment, must be available at the proposed site.
As infection control and decontamination is also very important, it is recommended that practices review the Infection Prevention and Control for Primary Care in Ireland (April 2014) document[ii] .
Planning permission and contractual requirements
Consideration should be given as to whether the intended location that a practice is planning to utilise is suitable for its required purpose. The HSE may be a useful source of information in confirming this with regards the treatment of public patients. Practices will also need to consider if this will be a temporary leasing of the proposed site, or a more permanent spread across two locations. It is important to ensure public liability insurance and employers liability cover is in place at any additional premises.
Practices should consider whether the use of the proposed premises would require a discussion with the HSE with regards to public patients and/or the owners of the intended premises when it comes to treatment of private patients.
Practices should check with the HSE whether there are any contractual requirements relating to the treatment of 'public' patients.
Health and safety in the workplace
There are a number of health and safety issues to consider with off-site vaccinations, and there are some useful health and safety resources practices may wish to review:
Guidance from the Health and Safety Authority(HSA)[iii]
The Safety Health and Welfare at Work Act 2005 is the statutory scheme with which practices should comply and for specific information relating to healthcare providers, please refer to HSA's Health and Safety Management in Healthcare guidance[iv].
Practices should keep abreast of the latest developments in the 2020/2021 flu vaccination programme from the HSE[v]
We also suggest approaching the Irish Medical Organisation (IMO) for further advice and guidance on the issue.
Indemnity requirements
It is important that practices ensure that they have appropriate indemnity arrangements for all staff undertaking vaccinations. Providing the correct indemnity is in place, the practice and clinicians would be entitled to seek help from Medical Protection in the event of an adverse incident or complaint arising. As ever, any employee administering the vaccine should be appropriately trained and competent to do so and, where applicable, acting in accordance with delegated authority under the terms of the relevant medicines protocol.
Practices involved in administering flu vaccinations for their staff should ensure protocols are in place covering:
Written instructions
Training of staff involved in administering the vaccine
Vaccine dispensing and 'cold chain' transport
Obtaining valid consent
Dealing with any complications including anaphylaxis
Record-keeping.
If practices or clinicians have any concerns or queries about their indemnity, they should contact Medical Protection or their indemnity provider for advice.

---
[i] https://www.hse.ie/eng/health/immunisation/hcpinfo/guidelines/immunisationguidelines.html
[ii] Infection Prevention and Control for Primary Care in Ireland (2014)
[iii] https://www.hsa.ie/eng/Your_Industry/Healthcare_Sector/
[iv]https://www.hsa.ie/eng/Publications_and_Forms/Publications/Healthcare_Sector/Health_and_Safety_Management_in_Healthcare.pdf
[v] https://www.hse.ie/eng/health/immunisation/hcpinfo/fluinfo/