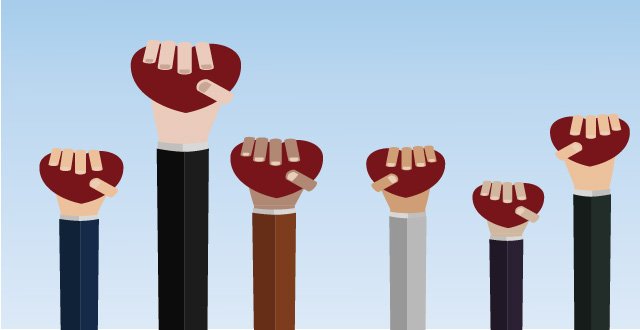 The key message will be for families to talk to each other about donation and have visible reminders of their willingness to donate by carrying the organ donor card and permitting Code 115 to be included on their driver's license.
Currently, approximately 550 people in Ireland are awaiting life-saving heart, lung, liver, kidney and pancreas transplants.
Recently, Ireland has made some progress on organ donation and transplantation: Last year saw record figures in the number of transplants carried out (311), number of deceased donors (99) and living donor kidney transplants (51). However, in the EU, this country ranks at around mid-table in its rates of organ donation.
Over the last couple of years, the positions of Clinical Lead and Nurse Manager have been created in six Hospital Groups, specifically to support organ donation.
These specialists say the factors that lead to an increase in organ donation are well established, and include appointment of key organ donation personnel with a commitment to organ donation in every ICU nationally; training of ICU staff in all aspects of organ donation; a national organ donation audit; and a funding model whereby hospitals supporting organ donation are reimbursed appropriately.
Last August, in response to the Department of Health's consultation on the Human Tissue Bill, these Clinical Leads for Organ Donation and Nurse Managers stated that the above measures should currently be prioritised over enacting the proposed 'opt-out' legislation.
The submission noted that "in Northern Ireland, there are 13 specialist nurses in organ donation for a population of 1.8 million, whereas in the Republic, we have 11 similar positions (five National Procurement Service Co-ordinators and six Organ Donation Nurse Managers) for a population of 4.8 million".
It outlined that, from 2015 data, Ireland's rates of deceased organ donation (17 per million population) were low compared to many other countries, including Northern Ireland (25 per million population) and Spain and Croatia (40 per million population).
Patient representative organisations hold differing views on the Government's planned 'opt-out' law. However, even organisations that are supportive of the proposed legislation have underlined that more infrastructure around organ donation is absolutely pivotal.
We have lack of capacity in ICUs, a national ICU audit has not yet rolled-out to all hospitals, we have a low proportion of donation after cardiac death (DCD) donations, and specialist staffing levels in organ donation that compare unfavourably with our near neighbours.
It is important to have these facts in mind when Government points to the planned legislation (a promise in the Programme for Government) as a signal of its commitment to this vital and life-saving field.