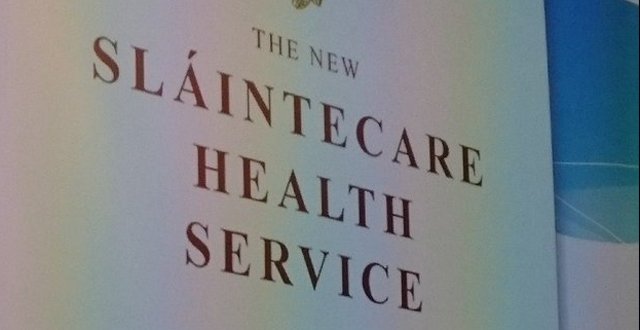 Not long after the appointment of a new HSE CEO and board, and another round in what seems to be the never-ending process of internal reorganisation, the announcement was made that the health service would be divided into six regional areas. The division is based on recommendations in the Sláintecare Report, which called for the establishment of regional bodies to bring decision-making and resource allocation to a local level.
According to the Minister for Health Simon Harris, the regional division of the health service will "result in clear financial and performance accountability, empower frontline staff and devolve authority from the HSE to the local regions. These proposals will help shape the future of healthcare in this country and will give the staff, and more importantly, communities a greater role in the delivery of health."
The Irish health service does not have a great record in this area. Take the most recent example of Hospital Groups. The Establishment of Hospital Groups as a Transition to Independent Hospital Trusts report by Prof John Higgins, published in 2013, was intended to usher in a new era for the health service. Like the recently announced plans, Hospital Trusts were intended to introduce greater local autonomy and accountability. However, although the Groups have been established, there remains no sign of the legislation to grant them Trust status. The outgoing CEO of Cork University Hospital Mr Tony McNamara recently told this newspaper that the value of the Hospital Group system "remains to be seen". And quite where the Groups fit into the new regional model is also open to question.
The new regions will be the most ambitious restructuring of the health service since the establishment of the HSE itself on 1 January 2005. The list of criticisms the HSE has faced over the last 15 years is too long to recount here. Chief among them, however, is the charge that the organisation has too many managers and is overly-bureaucratic. Minister Harris promises the new structure will not result in an extra layer of management.
Many see the regional division as a return to the health boards that the HSE replaced. This goes to show that organising health services is not a straightforward, linear process. Changes in structure can be reversed. Often these changes are made for political reasons, such as the Trump administration's bid to dismantle Obamacare. Of course, Sláintecare was designed to take the 'politics' out of healthcare, as far as possible. Many questions remain about how the new regional structure will work and we will have to see whether the solutions to the health services' problems are to be found in its past configuration.