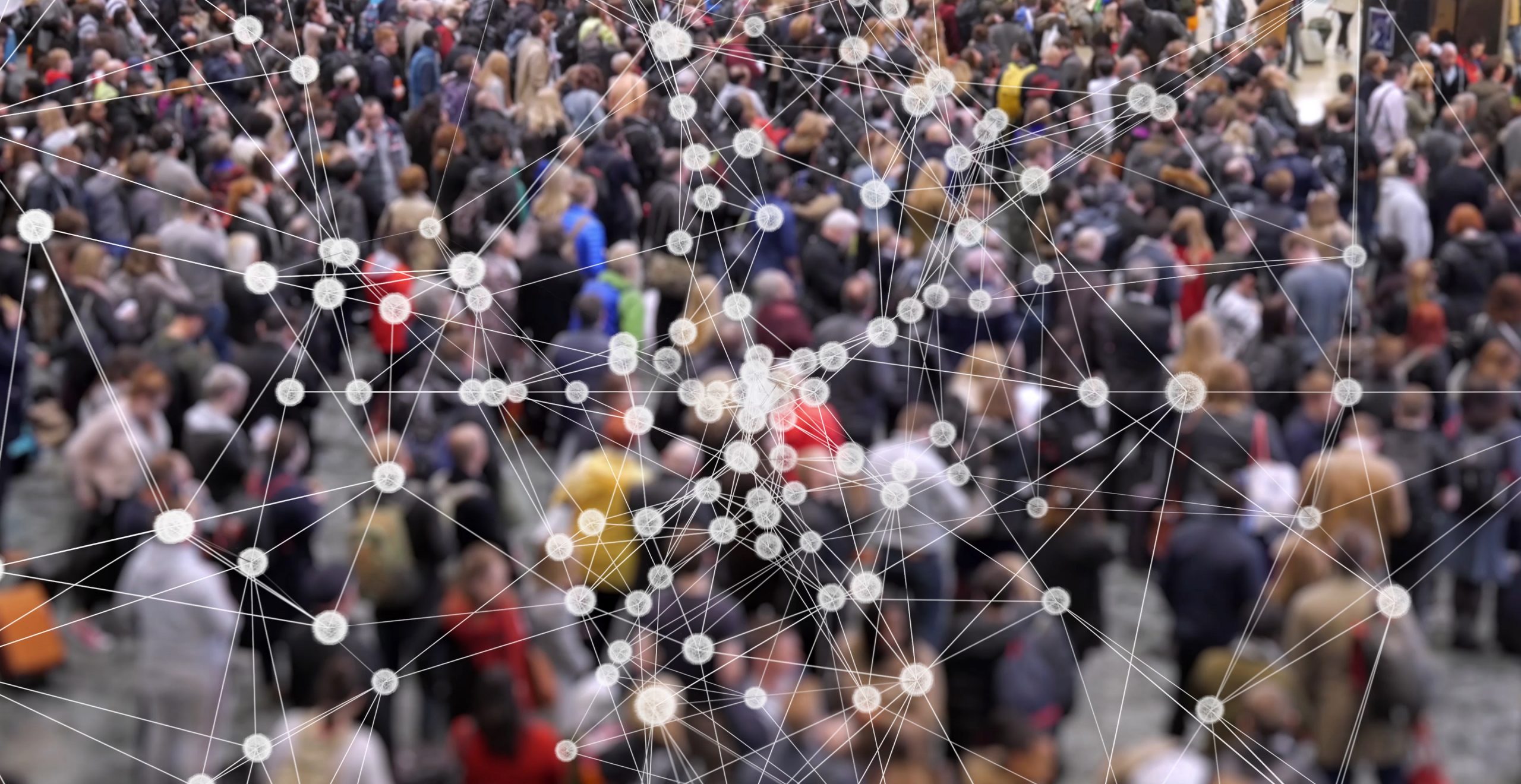 Visualization of coronavirus multiplying with a background of people at a train station concourse.
It was always going to be the case that the unity which characterised the health service's and medical community's reaction to the Covid-19 pandemic would be difficult to sustain. Speaking recently to this newspaper, the President of the College of Anaesthesiologists of Ireland Dr Brian Kinirons commented that the pandemic response had brought a "cohesion" among different groups that he had never witnessed before.
One of the extraordinary measures during this time was the announcement on 30 March that the Government had reached agreement with private hospitals across the State to use their facilities for the treatment of both Covid-19 and non-Covid-19 patients. Such a development went far beyond the phasing-out of private activity in public hospitals outlined in Sláintecare, the 10-year health strategy. Indeed, it went beyond what most commentators would have believed was possible, especially given the swiftness at which the deal was announced.
But shortly after the announcement, concern was expressed by the IHCA. It noted 500 consultants working at these hospitals who currently treat private patients were to receive temporary HSE locum contracts to cover their work during the 'crisis' period. According to a statement from the Association, many of these consultants were concerned about the terms of such contracts and specifically, their negative impact on the patients they currently treat.
"Nationally, a large number of outpatient consultations will be impacted as a result," the Association stated on 6 April.
"This will have considerable knock-on detrimental impacts on the quality of care received by these patients and by all patients accessing hospital services."
An understanding was then reached on 8 April between the parties, which provided for both existing patients of full-time private practice consultants and new referrals necessitated by the Covid-19 emergency to be cared for on an agreed basis, including the continued operation of consulting rooms. However, the IHCA stated this did not materialise in the written updated draft contract circulated by the HSE on 10 April.
"If this proposed version was to apply, consultants would be liable for costs which would likely exceed their income, thereby forcing the closure of consulting rooms needed to provide timely outpatient care," according to the Association.
At the time of going to press, negotiations are continuing, although over 200 private hospital consultants have signed-up to the new contract.
The announcement of the deal was slightly premature, given the fact that over a month has passed since it was declared. Even so, settling such complicated matters in such a short period of time is not easy.
But it goes to show that even in this new world we find ourselves in, thorny issues relating to contractual terms and conditions cannot be ignored or taken for granted.