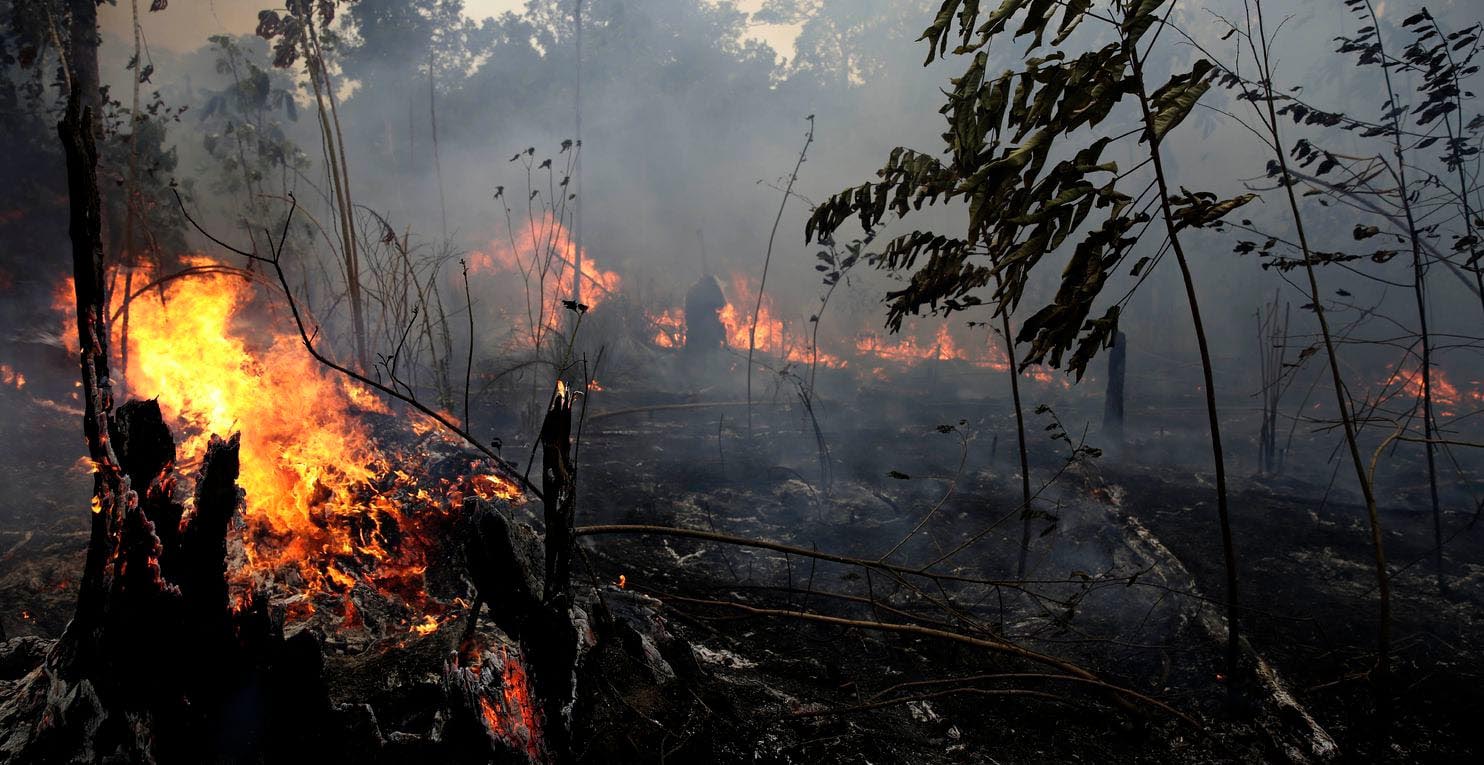 The Amazon rainforest fires are another unwanted example of the extensive damage humans can do to the environment. Environmental campaigners have said the wildfires, which have devastated the region, are the result of deforestation. Although wildfires occur in the dry season in Brazil, they are also deliberately started to clear land for cattle ranching. The National Institute for Space Research has stated that 74,000 fires have been detected between January and August this year, which is the highest number since records began in 2013. This has been linked to the policies of far-right Brazilian President Jair Bolsonaro, who came to power in January 2019. The global consequences of such policies are potentially deadly — the Amazon produces 20 per cent of the oxygen in the planet's atmosphere.
The fires, as well as the wider context of climate change, show the need for environmental activism. In Irish healthcare, the Irish Doctors Environmental Association (IDEA), formed in 1997, played a pioneering role in bringing the perspective of health professionals on these issues. The IDEA disbanded in 2017, but now a new group has taken up the mantle — the Irish Doctors for the Environment (IDE). In this issue of the Medical Independent, we speak to those behind the group and ask why they believe it is important that doctors speak out about environmental concerns. According to the IDE, conditions that doctors treat can be caused or aggravated by the environment. For example, air pollution can trigger asthma and other respiratory conditions. In the words of IDE member Dr Sadhbh Lee, "what good are we achieving if we aren't addressing the world outside?"
The links between health and climate change have been highlighted for some time, but are beginning to receive broader recognition. The Department of Health recently launched a public consultation on the impact climate change will have on the health sector. The Department has conceived of six climate 'scenarios' with the greatest health implications. Two of the scenarios relate to longer-term effects over time — UV radiation from sun exposure, and air pollution. Four scenarios concern acute weather events — windstorms; extreme heat and heatwaves; high precipitation and flooding; and cold snaps.
The IDE also makes the important point that vulnerable populations, such as people who are homeless, are likely to be the worst affected by climate change.
In another article in this issue, we examine recent trends in opioid substitution treatment (OST), in particular the introduction of Suboxone. The doctors interviewed in the article also highlight the continued value of methadone in treating these patients, despite the stigma that still surrounds the treatment. Dublin GP Dr Austin O'Carroll stressed how most people addicted to opioids come from disadvantaged socio-economic backgrounds. He encouraged more GPs to offer OST, for its ability to transform the lives of people with addiction problems.
Whether it is highlighting climate change, or socio-economic disparity, doctors offer a viewpoint that should not be ignored.