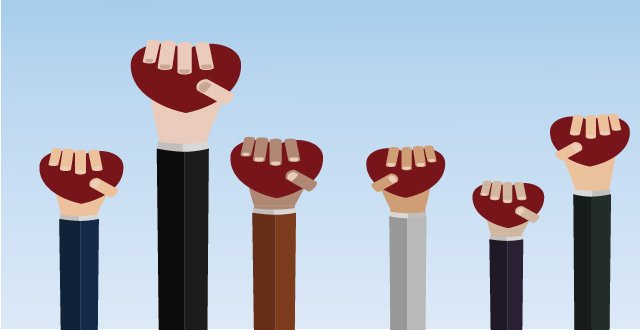 Awareness weeks play an important role in increasing the public's knowledge of a particular disease or medical issue. Patient advocates and health professionals also use these opportunities to relay messages to politicians about what needs to be done in a particular area. While raising public awareness might sound straightforward, the issues involved can be complex.
Take organ donation, for example. Organ Donor Awareness Week is taking place between 30 March to 6 April this year. The focus of the week, which is organised by the Irish Kidney Association (IKA) and HSE Organ Donation and Transplant Ireland (ODTI), is to encourage individuals to talk to their families about their organ donation wishes and keep reminders of their decision available by carrying the organ donor card. Despite this simple aim, debate continues about the best ways to increase rates of organ donation, and what policies should be implemented.
Under the Human Tissue Bill, Ireland is proposing a 'soft' opt-out system, which means that people will be presumed to be an organ donor unless they register their refusal.
However, as recently reported in the Medical Independent (MI), CEO of the IKA Mr Mark Murphy considers the move as a "rebranding" of the current system. Even if a person does not register their refusal under the opt-out law, their family will still have to be consulted, which occurs at present. Also, an unintended consequence could be that if consent is assumed, fewer people would discuss their views with their families, which could cause uncertainty in future donation scenarios.
In this issue of MI, we speak to Consultant Transplant Surgeon at Belfast City Hospital, Mr Tim Brown. He says that increasing the numbers of donation after cardiac death (DCD) in the North has been the biggest step forward in the area. Also, while 60 of the 117 kidney transplants undertaken in the North last year involved living donations, only 40 of the 167 such transplants took place in the Republic. As highlighted recently in this newspaper, Spain's success in organ donation has been down to specialist staffing and constant training, which are particularly vital to implementing extended donor criteria and DCD.
The use of extended donor criteria and DCD are challenging to implement because of those familiar problems of resourcing and infrastructure. Yet, the successes in the North should serve as encouragement that progress can be made. Making the public aware of the importance of organ donation is all well and good, but even more vital is the need for a policy and structural framework in place that maximises the use of these life-saving interventions.