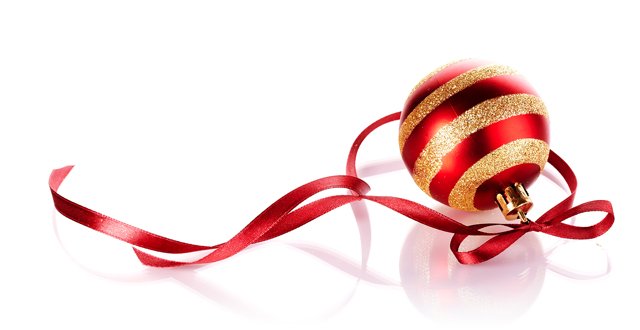 Striped New Year's ball with a red tape. New Year's ball. Christmas ball. Christmas tree decorations. Christmas jewelry.
Judging by his recent comments about how doctors and nurses should not be allowed take holiday leave in the early New Year, the Taoiseach's memory of this period must be hazy. In fairness to Mr Varadkar, he cut his holiday short to deal with the crisis, admitting afterwards that emergency departments were being "overwhelmed". The criticism he received at the time for being on holiday was over the top. Although their leave entitlements could be considered excessive, Ministers, like all workers, have the right to take holidays. Perhaps, however, the Taoiseach now doesn't agree this right fully extends to doctors and nurses. Or at least, he believes they shouldn't be able to take holidays at certain times of the year.
His comments, which have received a huge backlash from doctors and healthcare professionals, carry the assumption that staff taking holidays are failing to honour their professional obligations and are a chief reason behind ED overcrowding. This is simply not the case. Staff are already working to breaking point in an under-resourced service. Rather, overcrowding can be put down to the failure of the Government and the HSE to recruit doctors and nurses, as well as insufficient capacity within the system. The delays in approving hospital winter plans due to funding issues show the financial pressure the health service continues to operate under. The Taoiseach's remarks should not be allowed to deflect from what the real issues are. All they have achieved is to further erode the morale of a workforce that has already been severely worn-down after years of cuts.
The Taoiseach is not the only one failing to take responsibility for problems in the health service. In a controversial interview with the Sunday Business Post, the former HSE Director General Mr Tony O'Brien had strong words to say about the current Minister for Health Simon Harris, accusing him of lacking courage during the CervicalCheck controversy. Mr O'Brien understandably feels aggrieved at his abrupt departure from the HSE, but it would be nice for once if senior Government and healthcare officials chose not to seek blame elsewhere for their misfortunes.