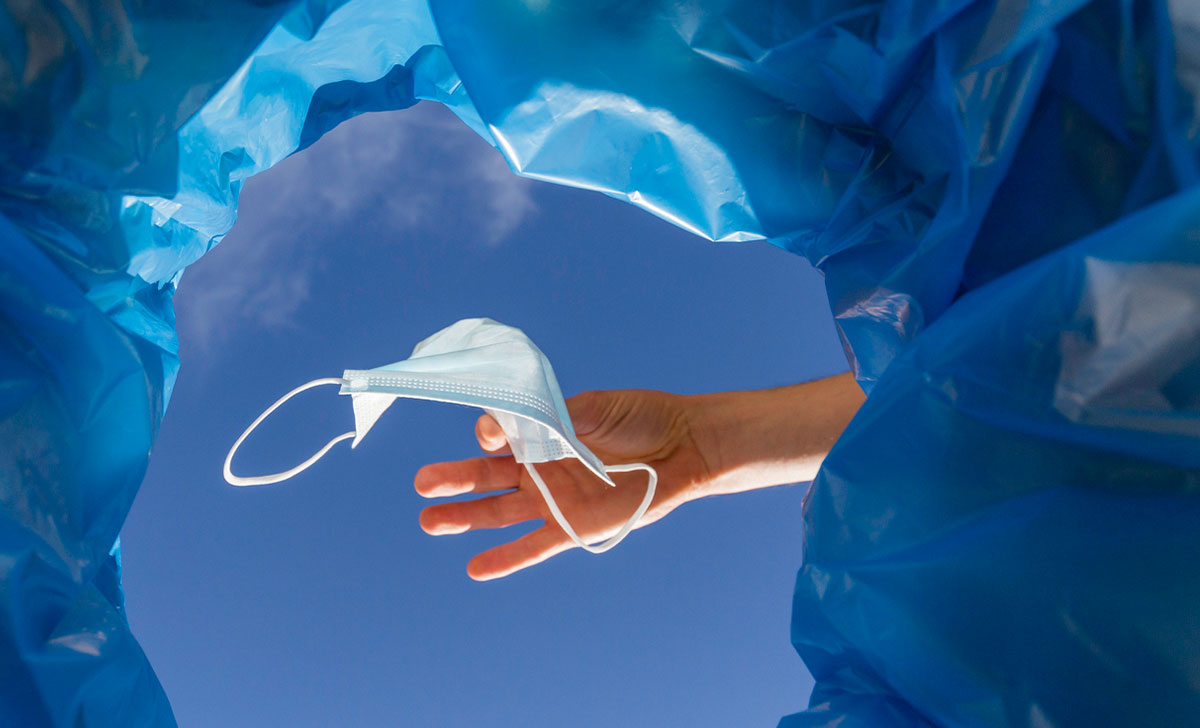 In his letter to the Minister for Health Stephen Donnelly on 17 February, the Chief Medical Officer Dr Tony Holohan stated that the national public health emergency team (NPHET) has advised "there is no longer a continuing public health rationale" for the mandatory wearing of masks in various public settings. According to Dr Holohan, NPHET gave particular attention to the issue of masks and transport.
While the mandatory requirement to wear masks has been removed as planned, the public health advice that masks should continue to be worn on public transport (as well as in healthcare settings) remains.
"This is a setting where physical distancing can be difficult and where those who are more vulnerable to the severe impacts of Covid-19 do not always have a discretion to avoid. For these reasons, NPHET recommends that the wearing of masks on public transport should continue to be advised."
In his letter, Dr Holohan stated society was entering a "period of transition", from a focus on regulation and population-wide restrictions to an emphasis on public health advice, personal judgement, and personal protective behaviours.
"NPHET acknowledged that, over the coming period, people will perceive the risk of Covid-19 infection in different ways, depending on their individual medical history and experience of the pandemic to date. For many, the further easing of measures as recommended today will lead to some uncertainty with regard to the adoption of protective behaviours. It will be important that people's individual choices with regard to physical distancing, use of face masks, and other protective measures are respected over the coming period. A programme of public health communications should be considered in this regard."
Over the past two years, the calls for personal responsibility and judgement could be criticised at times for papering over inadequacies in the official response to the pandemic. But given the positive trajectory in the course of the disease, the argument for retaining many public health measures as mandatory, such as mask-wearing, is less forceful.
And yet, of course, the pandemic is not over. Outbreaks continue to occur, as do hospitalisations. Covid-19 has not gone away.
As Dr Holohan said, the lifting of restrictions will lead to "some uncertainty" regarding individual behaviour. Since 2020, this has been the state of most of our lives. The degree of uncertainty has depended upon individuals themselves and the stage of the pandemic.
In this issue of the Medical Independent, RCPI President Prof Mary Horgan has written a piece on leadership during the Covid-19 crisis.
"Whatever the message is, I believe it's important not to come out too definitively on it because you could say something today and the next day everything could have changed," Prof Horgan writes.
"Even though people wanted certainty, there aren't really any certainties in life and especially not during a pandemic."
While uncertainty cannot be avoided within this "period of transition", the Government and the HSE must plan for the potential turns this pandemic might still take.